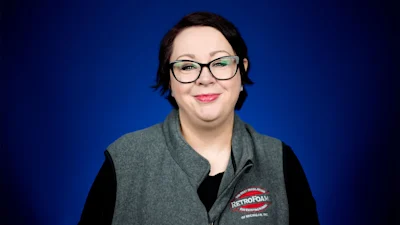 If you're experiencing high energy bills, uncomfortable rooms, and other problems like moisture it's likely time to replace the insulation in your existing home.
If you have traditional insulation in your home, like fiberglass or cellulose, those materials have a tendency to sag, settle, and shift over time. This leads to several problems in your home from monthly energy bills that continue to climb to ice dams forming on the roof.
You may not know this, but cellulose needs to be maintained constantly to ensure you have the proper coverage, while both fiberglass and cellulose may need to be replaced in as soon as 15 years.
RetroFoam of Michigan has more than 17 years of experience insulating homes across the lower peninsula. The majority of the homes we insulate have comfort and energy efficiency problems due to little to no insulation left in the home.
As a part of our ongoing mission to educate homeowners, I'll explain how the problems you're experiencing in your home are indicators that your insulation isn't working as it should.
When to Replace Insulation in Your Existing Home
You want to know when to replace insulation in your home? Let's look at the problems you are experiencing in your home and how they could be connected to your insulation and the need to replace it.
High Monthly Energy Bills Could Be a Sign to Upgrade Insulation in Your Home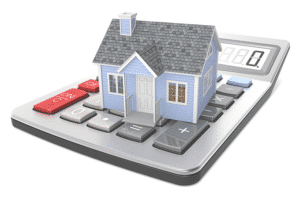 For optimal energy efficiency, your home should be insulated from the top all the way down to the bottom, according to the U.S. Department of Energy.
If you have high monthly energy bills, then you have an air leak somewhere in your insulation that is costing you money. Traditional insulation like fiberglass and cellulose allow for air movement into and out of your home. Not to mention that cellulose needs to be constantly maintained because it will shift to one side or the other and fiberglass will break down over time.
Your monthly energy bills are high because the air you pay to treat is escaping and your furnace and AC are working overtime to make up for the deficit.
The best option is to create an air seal in your home, especially if it is lacking with your current insulation. This air seal will keep the air you pay to treat inside where it belongs and the outdoor air outside.
If you're facing a high energy bill every month that keeps getting higher, new insulation will likely help.
Update Insulation When You Can't Live With Uncomfortable Rooms and Uneven Temperatures
Are you tired of wearing layers of clothes during the winter or avoiding certain rooms that are more like a sauna during the summer?
Very similar to your energy efficiency, your insulation is supposed to work to keep your home comfortable. Insulation should keep your treated air inside so your appliances aren't working overtime to keep you warm in the winter and cool in the summer.
If you're experiencing a very hot home in the summer and a very cold home in the winter, then your insulation isn't working properly. Many times, the walls and floors of your home are contributing to your discomfort.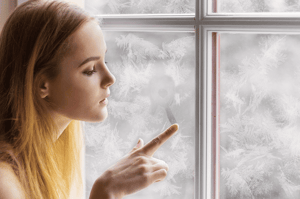 If your floors are cold, check out the insulation in your crawl space. If it is sagging, then you aren't getting the coverage you need to keep cold air from making your floors cold.
There isn't an easy way to look in your walls to check your insulation, but your hands can do the testing for you. Do your walls feel cold to the touch? Are the dishes in your kitchen cabinets cold?
These are all things you can feel when the insulation in your exterior walls has stopped working for you.
You have options to update this insulation, but the best material for existing walls should create an air barrier.
Another reason your home can get too cold during the winter has a lot to do with science – heat rises.
Your heated air could be going right out through your attic, but we'll have more on that in just a bit.
RELATED: 8 Things to Do When Your House is Too Hot or Too Cold
Replace Old Insulation When You Experience Moisture, Mold, and Mildew Problems
Moisture in your home will lead to mold and mildew growth, especially if your insulation is holding that moisture in place.
The most common places you can find that moisture is going to be in your attic from possible roof leaks and your crawl space because it is a cold, dark place. You can also get moisture in your walls when cold temperatures meet warm temperatures in the wall cavity creating condensation.
If you look at your insulation and see that it looks wet, is sagging, or has visible mold in it, then the moisture has already done damage and the insulation will need to be replaced. Once fiberglass or cellulose gets wet, those materials lose their insulating properties.
When you replace your old insulation, choose a material that doesn't retain water, and doesn't promote mold or mildew growth. Open cell foam insulation allows water to move through it but doesn't retain it.
RELATED: 8 Things to Do When Identifying Condensation or Mold in Your Home
How Often Should Attic Insulation Be Replaced?
Take a look in your attic. Go ahead, I'll wait.
What does the insulation look like up there? Is it shifted to one side or the other? Or maybe it's a big pile of cellulose in the middle.
Do your fiberglass batts look like they aren't as fluffy as they once were? Does it look like the dreaded moisture has reached them and mold is starting to grow?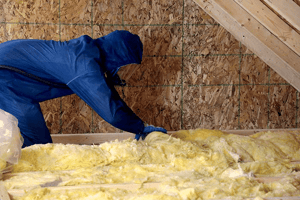 Worse yet for both, does it look like you have some unwanted guests making a home in your insulation? Traditional insulation is known for easily converting into critter condos.
Do you notice you have ice dams in the winter? These can be pretty serious as they can cause damage to your roof. Ice dams form when the warm air from your home leaks into the attic and heats the roof. The snow and ice melts, runs down your roof, and forms a frozen dam at your overhang.
Basically, if your existing insulation has sagged or shifted, it's time for an upgrade. But, if you are looking and your existing insulation is just level or below your floor joists, then you'll want to add more, according to Energy Star.
You can either add more traditional insulation or if you want to create an air seal choose foam insulation. This air seal will help keep your home energy efficient, comfortable, and healthy by keeping out pollutants and allergens.
RELATED: What is the Best Attic Insulation?
More Signs it May Be Time to Replace the Insulation in Your Home
We touched on some of the signs it is time to update your home insulation, but there are more than a dozen you could be experiencing.
If you want to take back control of your home's comfort, energy efficiency, and health, check out our Learning Center to get even more information on foam insulation.
Related Articles
Foam vs Fiberglass vs Cellulose: Which Insulation is Best for My Existing House?
How Air Sealing Insulation in Your Home Works Like Your Airtight Cooler
About Amanda Ringler
Amanda previously has worked as a breaking news and crime reporter, TV news producer, and editor in Flint and Detroit. Throughout her career as a journalist, she has won several awards from The Society of Professional Journalists - Detroit Chapter and the Michigan Press Association. As part of the RetroFoam of Michigan family, Amanda uses her experience as a journalist to write content that will help educate homeowners on the benefits of foam insulation. When Amanda isn't writing, she's spending time with her husband and rescued huskies. She also loves knitting, making art, cooking, and hosting dinner and a movie night for friends and family.