What is Cellulose Insulation? What's it Made of and How Does it Work?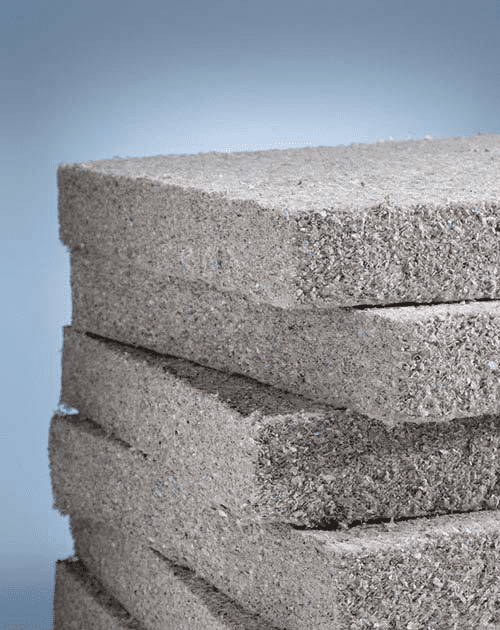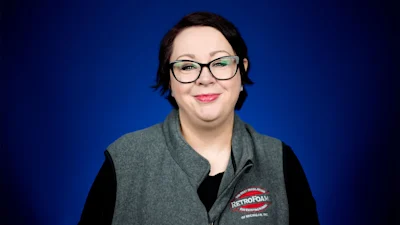 Do you need insulation in your home, and you're looking for more information on a more traditional material like cellulose?
Cellulose insulation is the oldest form of home insulation and is still found in homes today. It can be either a loose-fill or blown-in insulation and can be used in both new and existing homes.
RetroFoam of Michigan has been in the foam insulation game for more than 17 years. While foam is all we do, we know quite a bit about traditional insulations like cellulose.
We are on a mission to be transparent while educating homeowners on all things home insulation -- even the materials we don't install.
Now, let's get started on this educational journey to learn about all the things you want to know about cellulose insulation.
What is Cellulose Insulation?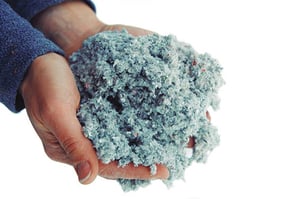 Cellulose is a fiber insulation used in enclosed existing walls, open new walls, and unfinished attic floors.
Several companies manufacture cellulose insulation, and it is primarily made from recycled newsprint.
These small particles form an insulation material that conforms to most spaces without disturbing the structure or finish.
Cellulose is one of the earlier insulations but didn't become a popular choice until the 1950s when fire retardant was added to the material.
What is Cellulose Insulation Made of?
Modern cellulose insulation is made from either 75 to 85 percent ground-up recycled paper or recycled denim.
It is heavily treated – around 15 percent by volume – with boric acid, borax, or ammonium sulfate. While these chemicals aren't known to be hazardous to people, they can be effective flame retardants and help reduce pest issues.
Wet-applied cellulose has water added during the installation process.
How Cellulose Insulation Works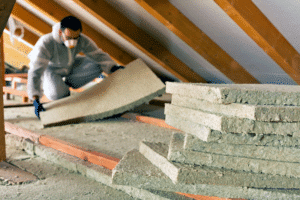 Cellulose insulation can be used in both existing homes and new construction.
It can be blown as loose-fill insulation in attic cavities, dense packed into walls and floors, or wet spray for new construction that helps increase heat retention and has the potential to dampen noise levels, according to the Energy Audit Blog.
Dense pack cellulose is used more commonly today for adding retrofit insulation. The dense packing into the wall cavities adds a thermal insulation while providing some level of soundproofing.
Wet-applied spray cellulose has water added to it during the application process. The material has the same thermal and sound retardant properties as dense packing, according to the Energy Audit Blog. Wet spray cellulose is almost always installed in new construction before the drywall is put up.
What is Cellulose Insulation R-Value?
R-Value is the capacity of an insulating material's resistance to heat flow.
Basically, that means the higher the R-Value, the greater the insulating power of the material. The R-Value for loose-fill cellulose is between an R-3.1 and R-3.8 per inch. There is a range here because that number can vary depending on the manufacturer.
The amount in inches of cellulose needed will vary depending on the climate zone where you live.
Now, reducing insulation to a number doesn't tell the whole story, since heat flows in and out through radiation and convection. Heat loss through convection, or airflow, can account for nearly 40 percent of total energy loss in the home. This is an issue if you are only using R-Value to choose your insulation.
Cellulose Insulation Pros and Cons
All insulation materials have a number of good things and bad things about them.
Let's dive into the pros and cons of cellulose insulation.
Cellulose Insulation Pros
Cellulose has more recycled material than any other commercially available insulation.
Cellulose doesn't use any greenhouse gases as propellants.
When blown into stud cavities, cellulose gets into most of the nooks and crannies.
Boric acid, borax, or aluminum sulfate used in cellulose insulation provide resistance to mold, pests, and fire.
A machine can be rented at most local home improvement stores to blow cellulose insulation into an attic, making it a weekend DIY project for the experienced homeowner.
Cellulose Insulation Cons
During the early 1970s retrofits, loose-fill cellulose was used for filling empty wall cavities. Due to blower machine limitations, the material compressed and settled, leaving wide gaps in the wall cavities.
Modern cellulose settles up to 20 percent, which is problematic in relation to closed cavities causing the home to be uncomfortable and energy bills to rise, according to House Energy.
Cellulose must be kept dry as it absorbs up to 130 percent water by weight.
It dries very slowly after absorbing water, causing it to deteriorate and settle afterward.
After cellulose insulation absorbs water, the chemical fire treatment is destroyed.
Dense packed cellulose gets everywhere, spilling into the house through any openings in the wall cavity.
Homes with furnace duct systems can expect some of the cellulose dust to be recirculated through the house.
Cellulose weighs several times as much as fiberglass, which isn't an issue unless insulating an attic slope.
Process of Installing Cellulose Insulation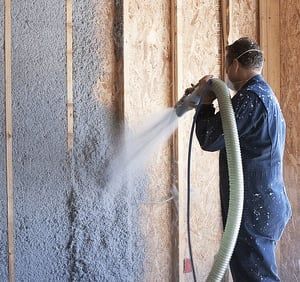 Cellulose insulation can be installed by one of two techniques.
It can be blown-in – loose-fill or dense packed. It can also be spray applied with moisture added.
The dry blown insulation can be installed using a machine to blow the cellulose into the area to be insulated.
In existing homes, installers will remove a strip of exterior siding around waist high. They will then drill a row of three-inch holes – one into each stud cavity. A special filler tube is then inserted, and the insulation is blown-in filling the cavity. When the installation is completed, the holes are sealed with a plug, and the siding is replaced.
For new construction, cellulose can be either damp-sprayed or installed dry behind netting, according to the U.S. Department of Energy.
When cellulose is damp sprayed, a small amount of moisture is added at the spray nozzle tip, adding natural starches in the material, causing it to adhere to the cavity.
How Does Cellulose Insulation Affect Energy Cost?
Heating and cooling a house accounts for 50 to 70 percent of the energy used in the average American home.
Traditional forms of insulation – like cellulose – is resistant to heat transfer, but tends to poorly protect against airflow. This will contribute to the discomfort in the home, as well as energy loss.
That airflow into and out of the home will also cause your furnace and air conditioner to run constantly as those mechanicals try to maintain a constant temperature.
Choosing the Best Insulation for Your Project
You now have a good understanding about cellulose insulation and whether it will meet your expectations for energy efficiency and the comfort in your home.
With that knowledge, you might want to learn more about other insulation materials that may better fit your needs, or you may also just want to keep your options open.
While foam insulation is all we do, the Learning Center on our website has a lot of great resources to help you on your home insulation journey.
Related Articles
Who Are the Best Cellulose Insulation Manufacturers?
How Much Does Cellulose Insulation Cost?
Cellulose Insulation Problems: 5 Issues that Could Lead to Disaster
About Amanda Ringler
Amanda previously has worked as a breaking news and crime reporter, TV news producer, and editor in Flint and Detroit. Throughout her career as a journalist, she has won several awards from The Society of Professional Journalists - Detroit Chapter and the Michigan Press Association. As part of the RetroFoam of Michigan family, Amanda uses her experience as a journalist to write content that will help educate homeowners on the benefits of foam insulation. When Amanda isn't writing, she's spending time with her husband and rescued huskies. She also loves knitting, making art, cooking, and hosting dinner and a movie night for friends and family.