Existing walls insulation | cantilever insulation | injection foam insulation | spray foam insulation
Not all homes are built the same, which can lead to certain challenges when it comes to insulating them.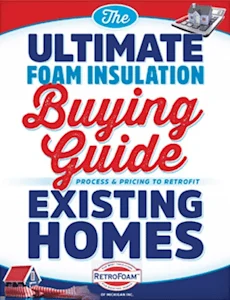 Have questions about insulating your existing home with foam? Our free educational guide compares home insulation types while answering the most frequently asked questions, including the process and pricing of foam insulation.
marijuana grow room | preparing for winter
Fall is here and if you're in the northern states, it's already starting to get pretty cold.
closed cell spray foam | humidity | marijuana grow room | moisture | open cell spray foam | spray foam insulation
Whether you're cultivating marijuana for personal use or for your business, you need your grow room insulation to be on point.
A lot can go wrong with your crop, but did you know some of it can be caused by your grow room insulation?
Pests | cold house | high energy bills | october
Do you hear a faint howling in your home? What about something scratching inside the walls?
condensation in house | health | mold in house
Have you noticed a musty smell in your home? Or maybe it feels more humid inside than outside?
You've decided to build the home of your dreams, but have you taken everything into consideration so you can make it a reality?
Trying to find and then buy the home of your dreams can be hard.