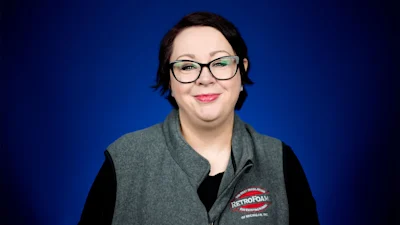 You can't win for losing when it comes to your home's comfort.
It's either way too hot or way too cold and maintaining a constant temperature just isn't attainable at this time. You've tried all the tricks from ice in front of your fan to keeping throw blankets in every room, so it's time to figure out a new solution.
You're in luck because we're all about helping homeowners with solutions to their comfort issues.
As one of our project managers, Josh Hammond, always says "We're not in sales, we're in solutions."
RetroFoam of Michigan has been helping homeowners control the comfort of their homes since 2002. In that time, we have insulated more than 14,000 homes creating an air seal that keeps those outside temperatures outdoors where they belong.
But you didn't come here to read about us, you want to know what you can do if your house is too hot or too cold.
8 Things to Do When Your House Is Too Hot or Too Cold
There are some things you can do that will make your home much more comfortable.
Get a new furnace filter. If your furnace isn't running efficiently, it surely isn't keeping you're home warm when the outside temperature drops. Making sure to change your furnace filter every three months will ensure it keeps working the way you want it to. This will also keep it from working overtime to keep up with the temperature you want to maintain.


Get new windows. Leaky windows aren't doing you any favors in the comfort and energy efficiency departments. Switching out to windows that are more energy efficient can help to make your home more comfortable as they don't allow for that same air leakage.


Seal around windows and doors. Speaking of leaky windows, sealing around the windows and doors of your home can really help. Any little bit of air leakage you can stop will help make your home comfortable. This is a quick fix you can do yourself depending on your home improvement expertise.


Find other air leaks and seal them up. There are some other spots around your home where outside air is getting into your home. The U.S. Department of Energy recommends air sealing leaks from places like around plumbing, ductwork, around outlets, and where electrical wires come through the walls, floors, and ceilings. The DOE also recommends keeping your chimney flue damper tightly closed when not in use.


Have the HVAC checked for imbalance. You can have your HVAC contractor come out to make sure your system isn't imbalanced. This imbalance can make certain rooms in your home more uncomfortable than others. Another thing to consider is the size of your HVAC system. If the system isn't big enough, it can't keep up so your home will be uncomfortable.


Regular maintenance of your air conditioner. Much like your furnace, if your AC unit isn't running efficiently, it can't do its job. It's recommended to change out the filter on an AC unit every three months. If this isn't done, it leads to poor airflow and less comfortable home.


Make sure your vents and ducts are clean. Airflow can really impact the comfort of your home. It goes right back to the efficiency of your HVAC system. If your ducts and vents aren't clean, then you aren't getting good airflow from the unit. Poor airflow leads to discomfort.


Add insulation to your home. If you have little to no insulation in your home, the above steps are only going to help a little. Buying insulation for your home isn't something you do all the time, so make sure you choose the material that best fits your needs.
Creating a Comfortable Home
Hopefully, these tips and tricks will help you take back control of the comfort of your home.
Comfort and energy efficiency really go hand-in-hand. If your home is uncomfortable, your furnace and AC unit are likely working overtime. We also have some tips to help you when you have high energy bills.
Related Articles
How to Fix Drafty Windows by Sealing and Insulating Around a Window Frame
About Amanda Ringler
Amanda previously has worked as a breaking news and crime reporter, TV news producer, and editor in Flint and Detroit. Throughout her career as a journalist, she has won several awards from The Society of Professional Journalists - Detroit Chapter and the Michigan Press Association. As part of the RetroFoam of Michigan family, Amanda uses her experience as a journalist to write content that will help educate homeowners on the benefits of foam insulation. When Amanda isn't writing, she's spending time with her husband and rescued huskies. She also loves knitting, making art, cooking, and hosting dinner and a movie night for friends and family.