Make-A-Wish Michigan | Team RetroFoam | Wish | Wish-A-MIle
I am not the athletic type, so riding a bicycle for 300-miles just wasn't in the cards for me, but I knew I wanted to lend a hand in some way.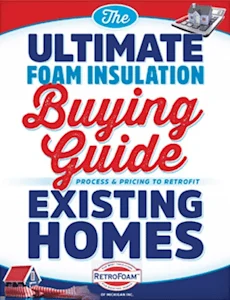 Have questions about insulating your existing home with foam? Our free educational guide compares home insulation types while answering the most frequently asked questions, including the process and pricing of foam insulation.
Behind the scenes | Inside Look | Make-A-Wish Michigan | News | Wish | company bike
You may have seen the RetroFoam of Michigan trucks driving around the lower peninsula of Michigan on their way to or from insulating a home but if you are in the Montrose area you may see us getting around town in a little different way. The new three-wheeled bike is just the latest attempt to make the RetroFoam family even healthier.
Make-A-Wish Michigan | News | Wish
Desiring to make a bigger impact in Michigan this year, we at RetroFoam of Michigan are pleased to announce our desire to help raise funds for Make-A-Wish® Michigan, an organization that grants the wishes of children with life-threatening medical conditions to enrich the human experience with hope, strength and joy.