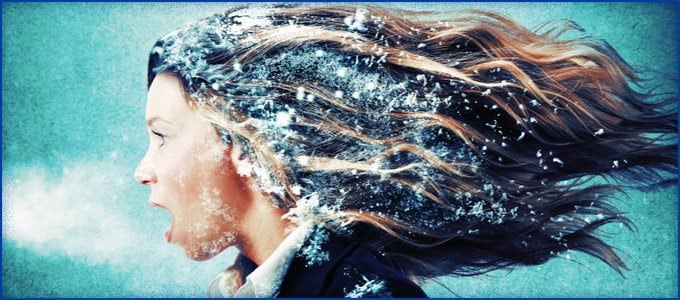 You're sitting in your home relaxing, catching up on the novel you're dying to read, when an all-too-common feeling overtakes you – the draft.
This is the same no good, very uncomfortable "I-didn't-realize-this-came-with-the-house" draft.
It stems from a problem you can't blame on your realtor, boss, or even your spouse (well, maybe you can blame your spouse). The real problem stems from the lack of insulation in your home.
RetroFoam of Michigan has helped tons of homeowners across the lower peninsula get rid of those nasty drafts by creating an air seal with injection foam and spray foam insulation. Since 2002, we have helped homeowners make their homes not only more comfortable but more energy efficient.
Home insulation is important when you want to stop drafts and make your home more comfortable.
Reducing Drafts in Your Home with Foam Insulation
The rest of your home may look sharp, but underneath it, all your house may have the original insulation or, even worse, no insulation at all.
There are several things that can cause those pesky drafts around your home. The old windows and doors are a great place to start, but another key factor is having little to no insulation in your walls, foundation, or attic.
Let's break it down.
If there is no insulation in your crawl space, the air from outside is coming in and moving up through your floor. This will also cause drafts around the bottom of your walls.
Another place where cold air seeps in is those uninsulated walls. That's where you are going to feel hot and cold spots and those super annoying drafts.
Your attic is where you're losing the air you pay to heat and outside air is getting inside. This not only makes your home uncomfortable, but it can also cause damage to your roof if ice dams form.
There is a way to fix these air leakage problems – creating an air seal and you can do this with foam insulation.
Spray foam in the crawl space and attic will seal those areas up keeping the outside air from getting inside and your treated air inside. Injection foam in your walls will seal them up, stopping that annoying draft.
Foam insulation is the only insulation material that stops air infiltration.
RELATED: 3 Reasons to Air Seal Your Home with Foam Insulation
Learn More About Foam Insulation
Stopping the air leakage in your home will also reduce your energy consumption, which means lower monthly energy bills and a smaller carbon footprint.
If you want to learn more about the benefits of foam insulation, check out the Learning Center on our website.