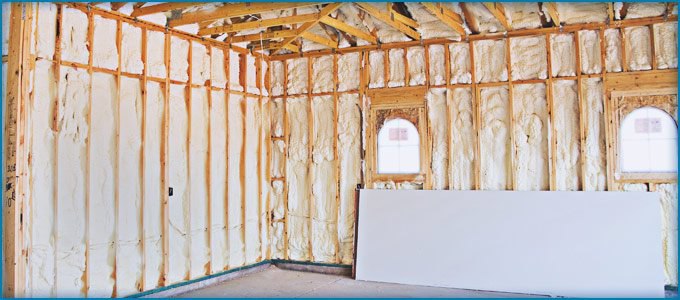 You probably have a comfortable bed.
Couch.
Recliner.
Pillow.
But how comfortable is the air in your home?
Cold? Lukewarm?
If your air is just right, congratulations, you have already air sealed your home. If you are cold or lukewarm, though, you need to air seal your home.
Tomorrow.
Here are three additional reasons to air seal your home with foam installation.
1. It helps your furnace and air conditioner run efficiently
When you have air leaks in your home, warm or cold air can easily enter, disrupting the heating or cooling process.
The temperature goes up. The air conditioner keeps running. The temperature goes down. The furnace keeps running.
Endless noise. No thanks.
Air seal your home instead. It creates a tight envelope around your house, meaning you use your thermostat less and reduce HVAC strain.
2. It lowers your heating and cooling costs
An extra layer to your home provides extra money as well.
The air in your home stays cool in the summer and warm in the winter. So your air conditioner and furnace run less.
"(Air sealing) forms a barrier that holds the desired conditions in a home and doesn't allow other elements to move inside from the outdoors," writes Icynene. "This seal is ideal for generating positive living conditions and permitting homeowners to exert more control over their bills."
3. It keeps unwanted moisture out
Moisture is great - for your grass.
But if you don't air seal your home, you're inviting moisture inside, not outside.
Air loves to travel from high-pressure locations to low-pressure locations with the least amount of resistance.
Think holes or cracks in your home.
And since air is a common conduit for water vapor, moisture is coming in whether you like it or not.
So air seal your home, unless mold growth is your thing.
"Carefully and permanently air sealing any unintended paths for air movement in and out of the house is a very effective moisture control strategy," the Department of Energy writes.