What is Air Sealing a Home? (Definition/Importance/Methods)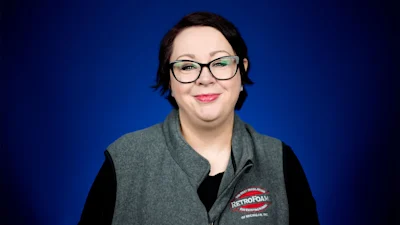 If you're tired of the air you pay to treat escaping and the outdoor air getting in, creating an air seal in your home is the answer.
But how do you create an air seal?
It's not nearly as hard as you might think.
You can create an air seal in your home using insulation, but more specifically, a material like spray foam and injection foam as they are the only materials that create a total air barrier.
RetroFoam of Michigan has more than 20 years of experience installing foam insulation in homes across the Lower Peninsula, creating an air seal that made these houses more comfortable and energy efficient.
In our efforts to educate homeowners, let's take a look at what an air seal is, why it's important, and how to create one.
What is an Air Seal?
Definition of air seal – a seal that prevents the passage of air or vapor.
So, what does that mean for your home? Creating an air seal with foam insulation can work to block air movement into and out of your home. This air seal will help to maintain a constant temperature while giving your furnace and air conditioner a break.
The air leakage you are experiencing can account for around 30 percent of a home's heating and cooling costs, according to the U.S. Department of Energy.
Foam insulation fills all of the nooks and crannies wherever it is installed – the attic, walls, crawl space, and rim joist. This kind of coverage greatly reduces energy loss in your home, which cuts out those high energy bills.
Traditional insulation, like cellulose or fiberglass, aren't capable of creating the air seal you're looking for, at least not without a lot of additional manual air sealing work that many homeowners and even contractors don't do. The easiest and best solution is having an insulation that also acts as a seal -- all-in-one.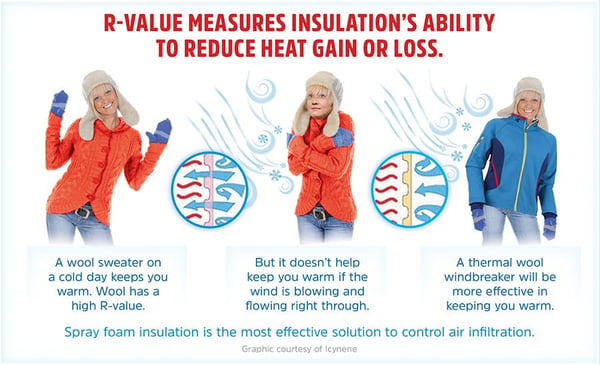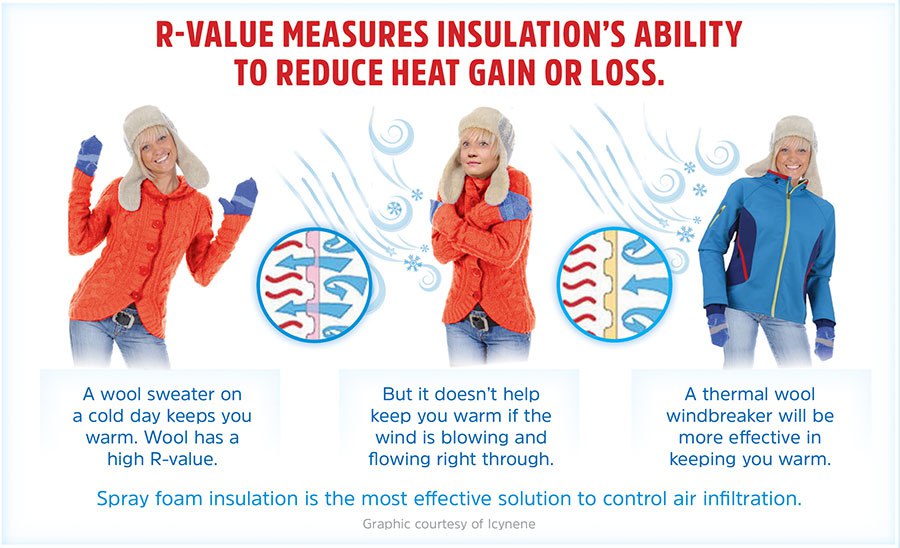 When thinking about traditional insulation, think of it like a wool sweater and then think of foam insulation as a windbreaker.
A wool sweater on a chilly fall day is warm and inviting, but it doesn't help keep you warm when the wind is blowing and flowing right through it.
A windbreaker is much more effective in keeping you warm, and that chilly air out, much like how foam insulation works as an air seal.
Now let's talk about why you want to create an air seal.
Why Air Seal a Home?
There are several reasons why you should create an air seal in your home that go beyond just comfort and energy efficiency.
An air seal created in your home can help you keep your home healthy.
This comes in handy if you or someone in your family suffers from allergies or asthma. Foam insulation keeps those allergens outside where they belong, whereas fiberglass and cellulose will retain those allergens.
Another thing to consider is moisture in the home.
Creating an air seal will also keep moisture out of your home in places where it likes to get into, like the crawl space, rim joist, and attic. It can also help prevent condensation on your exterior walls.
Cutting off that moisture also cuts down on future problems you would face, like mold and mildew growth.
Foam insulation doesn't promote mold growth and doesn't hold that moisture against the wood frame of your home, causing wood rot.
How to Air Seal a Home
Insulating your entire home with spray and injection foam will create an air seal in your home, but there are other areas you will want to seal up as well.
Let's talk about the insulation first.
The first step to creating the air seal is the removal of old insulation in the attic, crawl space, and rim joist. This is for the areas of the home where spray foam will be installed. This will give the foam a clean place to adhere to while getting rid of any moisture, allergens, or pollutants that could be trapped in the dirty old insulation.
When it comes to injecting foam into the walls, the old insulation can stay right where it is because the foam will just compress it.
The next step is the actual installation of the spray and injection foam.
The spray foam is sprayed into the open cavities of your home, while the injection foam is injected right into the enclosed walls.
Injection foam, like the RetroFoam insulation we offer, completely fills the wall cavity, so cold walls, uncomfortable rooms, and drafts will be a thing of the past.
Open cell spray foam insulation expands, so it fills all of the nooks and crannies. It also closes off any gaps and cracks where you find your air leakage. This makes it a great fit for areas like the attic, crawl space, and rim joist where you will see a lot of air leakage.
Now let's talk about other areas where air leakage is a problem.
Your door and window frames are other places that need to be sealed up. This can be done easily with caulking and weather stripping.
You should also caulk and air seal around plumbing, replace door bottoms and thresholds, keep your fireplace flue damper tightly closed when not in use, and cover single-pane windows with storm windows.
Learn More About Foam Insulation
Now that you have learned how to create an air seal in your home, maybe you want to learn even more about the benefits of foam insulation.
Head on over to the Learning Center on our website, where you can compare foam insulation to other materials, read what are the best insulation materials for your project, and so much more.
Related Articles
R-Value vs. Air Seal: What is More Important When Buying New Insulation?
What is a Building Envelope? (Definition/Importance)
Air Changes Per Hour: What it Means and How Many Do You Need
About Amanda Ringler
Amanda previously has worked as a breaking news and crime reporter, TV news producer, and editor in Flint and Detroit. Throughout her career as a journalist, she has won several awards from The Society of Professional Journalists - Detroit Chapter and the Michigan Press Association. As part of the RetroFoam of Michigan family, Amanda uses her experience as a journalist to write content that will help educate homeowners on the benefits of foam insulation. When Amanda isn't writing, she's spending time with her husband and rescued huskies. She also loves knitting, making art, cooking, and hosting dinner and a movie night for friends and family.