What Happens to the Old Insulation in the Walls When Adding Foam Insulation?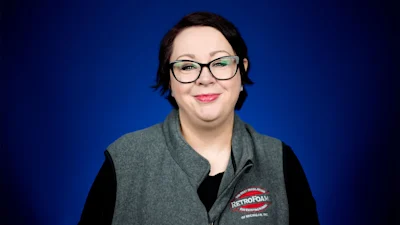 Are you considering updating the insulation in your home, but you aren't sure what will happen to the existing insulation in your walls?


You've chosen RetroFoam insulation for your exterior walls, but what will happen to the old insulation you already have in there? Does it need to be removed? How will you even get all of that old, dirty insulation out of there?

RetroFoam of Michigan has been adding injection foam insulation to existing walls for more than 20 years. Our process is to make your home more comfortable and energy-efficient, without disrupting your life with unnecessary insulation removal or remodeling.

Let's talk about how to tell what's in your walls, and what happens to that old fiberglass insulation or cellulose when RetroFoam is installed.
How to Tell What Old Types of Insulation are in Your Walls
The old types of insulation in your walls shouldn't hamper your RetroFoam installation, depending on what's in there, but more on that in a moment.
There are a few ways you can check to see what kind of exterior wall insulation you have, and they are all fairly simple.
This option is pretty drastic and involves tearing out a section of drywall. Cutting out a small patch will give you an idea of exactly what is in your wall.
Once you're finished, you can replace the section, mud it, sand it down, and paint it.
Staying in the same vein, but much less intrusive, you can drill an inconspicuous hole in your wall. If you're lucky, there is a closet on one of your exterior walls, so you can just drill the hole in there.
After you drill the small hole, you can run an inspection scope inside to get a look. If you don't have that, an old wire hanger can help -- if you hear it tapping, then there's no insulation. The only catch here is that you want to be careful not to snag the old fiberglass in the wall.
Two much less invasive options are to check behind your baseboards where there is usually a decent sized gap or to remove a light switch or outlet.
The final option is to reach out to the previous homeowners. This is the most straightforward option, but it can also be complicated. You may not have a direct way to get in contact with them, so you may have to try your realtor.
Old Exterior Wall Insulation
When it comes to old exterior wall insulation, insulation like fiberglass can stay in the cavity as the injection foam will compact it as it is injected.
Old blown-in insulation, like cellulose, can cause issues depending on how much is in the wall. Usually if the wall cavity has a significant amount of cellulose, it may need to be removed, but this is evaluated on a case-by-case basis.
If the cellulose does need to be removed, the installer removes a row of siding from around the bottom of the home and drills into each stud cavity. Next they use a vacuum to suck out the old cellulose.
If there is glued-in cellulose, there isn't a way to remove it. In this case, it wouldn't be possible to install the injection foam insulation.
Adding Injection Foam Insulation to Your Exterior Walls
Overall, in the majority of cases, injection foam insulation can be added to your exterior walls with no problems or the need to tear out your drywall.
If you have additional questions about insulating your home with foam, head on over to our Learning Center where you will find a ton of great resources to answer all of your questions.
Related Articles
How to Insulate a Wall Without Removing the Drywall
Do I Need to Remove Old Insulation Before Installing New Spray Foam?
Will Plaster or Paneling Impact Injection Foam Installation?
About Amanda Ringler
Amanda previously has worked as a breaking news and crime reporter, TV news producer, and editor in Flint and Detroit. Throughout her career as a journalist, she has won several awards from The Society of Professional Journalists - Detroit Chapter and the Michigan Press Association. As part of the RetroFoam of Michigan family, Amanda uses her experience as a journalist to write content that will help educate homeowners on the benefits of foam insulation. When Amanda isn't writing, she's spending time with her husband and rescued huskies. She also loves knitting, making art, cooking, and hosting dinner and a movie night for friends and family.