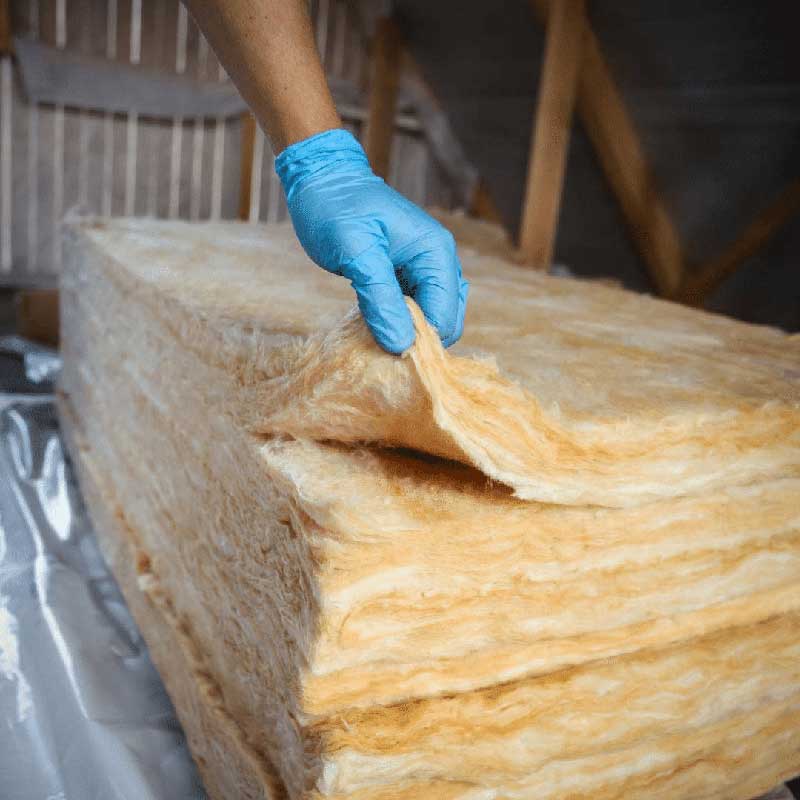 Subscribe
What is Fiberglass Insulation? How it Works and What it's Made of
fiberglass | traditional insulation | fiberglass insulation | insulation
Do you need insulation in your house, and you need more information about what fiberglass insulation is and how it would work in your home?
While RetroFoam of Michigan has more than 15 years of experience with spray and injection foam insulation, we also know quite a bit about traditional insulations. As part of RetroFoam of Michigan's ongoing mission to educate homeowners, we are here to answer some frequently asked questions about fiberglass insulation.
What is Fiberglass Insulation?
Fiberglass – which consists of extremely fine glass fibers – is an insulation material that is found in most homes. It is commonly used in two different types of insulation – blanket which is batts and rolls, and loose fill. It is also available as rigid boards and duct insulation.
Currently manufacturers produce medium- and high-density fiberglass batt insulation products that have a slightly higher R-Value than standard batts, according to the U.S. Department of Energy. Fiberglass can be placed in unfinished walls, floors and ceilings. It is fitted between studs, joists, and beams.
How Fiberglass Insulation Works
Fiberglass as an insulator slows the spread of heat, cold, and sound in structures. The material does this by trapping pockets of air, keeping rooms warm in the winter and cooler in the summer, according to the International Association of Certified Home Inspectors (InterNACHI).
What is R-Value?
R-Value is the capacity of an insulating material's resistance to heat flow. Basically, that means the higher the R-Value, the greater the insulating power of the material. While R-Value is something that is good to know, it's not the revered determiner for all things insulation.
Reducing insulation to a number doesn't tell the whole story, since heat flows in and out through radiation and convection. Heat loss through convection, or air flow, can account for nearly 40 percent of total energy loss in the home. This is an issue if you are only using R-Value to choose your insulation.
What is Fiberglass Insulation Made of?
Fiberglass insulation is made of plastic reinforced by tiny glass fibers. This composition gives the plastic additional strength while improving its insulation capacity.
Pros and Cons of Fiberglass Insulation
Fiberglass insulation has its own set of benefits and problems that you should consider before buying the material for your home.
Pros:
Suited for standard stud and joist spacing that is relatively free from obstructions.
Can be a DIY insulation project.
Cons:
Small particles that come into contact with skin can lodge in pores, causing itchiness, rashes and irritation.
Still allows for air flow, which is a major source of high energy bills and uncomfortable room.
When inhaled, particles can cause coughing, nosebleeds, and other respiratory ailments.
When it is disturbed, fiberglass insulation releases particulates into the air which may be inhaled by those installing or removing it.
If a person must disturb the fiberglass insulation, they should wear gloves, long-sleeved shirts, pants, and goggles.
Fiberglass can trap allergens, dust, and moisture which can lead to mold growth.
Process of Installing Fiberglass Insulation
Fiberglass can be installed in the attic, crawl space, rim joist, and open walls. It is commonly found in blanket form, called batts, but it is also available in bags containing standard pre-cut lengths and widths.
Fiberglass Batts are typically stapled into place. Most batts are manufactured with a paper or foil backing that faces the direction of warmth.
Bags of Fiberglass that comes as a loose fill can be blown into attics, walls, and floor cavities.
When installed correctly, fiberglass can create a barrier that slows the passage of moisture and reduces the likelihood that fibrous particles will enter the home. Unfortunately, we often see fiberglass insulation not installed correctly in many homes. For example, it is important that the backing always faces the warm side of the structure where the insulation is being installed, according to InterNachi.
How Does Fiberglass Insulation Affect Energy Cost?
Traditional forms of insulation, like fiberglass, are resistant to heat that is transferred through conduction.
Traditional doesn't always mean more efficient. Fiberglass and other traditional insulation materials tend to poorly protect against air flow, contributing to discomfort in the home, as well as energy loss.
Getting Started with a Free Estimate
Now that you have learned about fiberglass insulation, you may you be curious about the benefits of foam insulation as an alternative to fiberglass.
If you live in Michigan's lower peninsula and are ready to schedule a free in-home estimate give us a call at 866-900-3626, or fill out the form on our website.