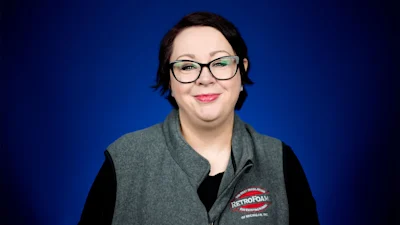 You are considering insulation for your home, but before you can get started you want to know the cost of fiberglass insulation for the project.
The cost to insulate your home with fiberglass varies depending on the size of the home, the amount of labor needed, and the cost of supplies. Since every home is different, for the purpose of this article we will give you an estimated price for the material and labor.
RetroFoam of Michigan has more than 15 years experience insulating homes across Michigan's lower peninsula. While spray and injection foams are our specialty, as part of our efforts to educate our customers we are here to answer questions about the cost of fiberglass insulation.
How Much Does it Cost to Install Fiberglass Batt and Roll Insulation?
The average home in the United States built in the 1970s is about 1,500 square feet. For the purpose of this article we will use this average to determine the estimated cost of Owens Corning fiberglass insulation materials for different areas of the home using the Home Depot calculator.
Attic floor – Using AttiCat Fiberglass Expanding Blown-In Insulation System the project would cost about $982. Using Unfaced Insulation Continuous Roll 15 inches by 25 feet will cost around $537.
Exterior walls – Using EcoTouch Kraft Faced Insulation Batt 15 inches by 93 inches to insulate exterior walls would cost $346.
Crawl space ceiling – Using the Unfaced Insulation Batts 15 inches by 93 inches would cost roughly $448.
Basement ceiling – Using the Unfaced Insulation Batts 15 inches by 93 inches would cost about $448.
The above prices are just estimates for materials based on a 1,500 square foot home. This does not include the cost of other materials including fasteners, tape measure, utility knife, dust mask, safety glasses, work gloves, and a straight edge.
Do-It-Yourself Versus Hiring a Contractor
The prices above cover just the materials themselves if you were to do the job yourself. If you decided to hire a contractor you would pay double those estimated prices to cover labor and materials.
If you considered using blown-in or loose-fill fiberglass insulation you would have to rent the required machine for the job. While you can do this job by yourself, there are a number of risks involved and installing the material incorrectly could greatly impact your home performance.
Hiring an experienced contractor is advised to save yourself the stress of a mishap and avoid damage to the home and to ensure the job is done correctly.
What is the Difference Between Fiberglass Batt, Roll and Loose-Fill Insulation?
Homeowners can choose between three kinds of fiberglass insulation – batts, rolls, or loose-fill.
Fiberglass rolls are available in – just as the name implies – rolls, while batts come in precut sections.
Fiberglass insulation rolls are made to fit in between joists and studs. The rolled insulation is available in lengths that range from 20 to 40 feet.
Fiberglass batt insulation is better suited to fitting snuggly into spaces. It can be covered with paper or aluminum exterior layers that act as a vapor, air, or dual barrier. Batts can also have optional flame retardant coverings for exposed insulation.
Fiberglass loose-fill insulation must be applied using an insulation-blowing machine in either open-blow applications like attics, or closed-cavity applications like walls. In order for this material to be efficiently installed RetroFoam of Michigan suggests you hire an experienced contractor.
What is R-Value?
R-Value is an insulation's ability to resist the flow of heat. Insulation with a higher R-Value can provide more heat resistance. While R-Value is something that is good to know, it's not the revered determiner for all things insulation.
Reducing insulation to a number doesn't tell the whole story, since heat flows in and out through radiation and convection. Heat loss through convection, or air flow, can account for nearly 40 percent of total energy loss in the home.
Where to Use Fiberglass Insulation
Fiberglass insulation rolls is best suited to insulate areas such as attics, flooring, and other areas with long spans.
Fiberglass batts insulation is made to fit right into spaces. It works for walls, floors, ceilings, attics, as well as the attic trusses and rafters. Batt insulation can also be used in unfinished walls.
Fiberglass Insulation Installation Process
Fiberglass insulation can be rolled and fitted between studs, joists, and beams during a remodel or new build. It can be rolled out anywhere in your home, but it is best suited for covering long unobstructed areas like attics and crawl spaces. Fiberglass must be cut to fit the area where it is to be installed and then rolled out. The insulation is then pushed into the cavity and fluffed to its full expansion by pulling forward.
Comparing Fiberglass to Foam Insulation
Now that you have learned about the cost of fiberglass insulation, you may feel it meets your short-term needs, but there may be a better long-term alternative.
Fiberglass insulation can breakdown over time, causing increasing energy bills and discomfort in the home. We see this every day since many of the homes we re-insulate have fiberglass insulation in the walls, crawl space, and/or attic. Foam is a better insulator than fiberglass helping to create an air seal while keeping warm air in and cold air out, keeping homes comfortable and energy efficient long-term.
You may you be curious about the benefits and cost of foam insulation as an alternative. If you live in Michigan's lower peninsula and are ready to schedule a free in-home estimate give us a call at 866-900-3626, or fill out the form on our website.

About Amanda Ringler
Amanda previously has worked as a breaking news and crime reporter, TV news producer, and editor in Flint and Detroit. Throughout her career as a journalist, she has won several awards from The Society of Professional Journalists - Detroit Chapter and the Michigan Press Association. As part of the RetroFoam of Michigan family, Amanda uses her experience as a journalist to write content that will help educate homeowners on the benefits of foam insulation. When Amanda isn't writing, she's spending time with her husband and rescued huskies. She also loves knitting, making art, cooking, and hosting dinner and a movie night for friends and family.