What is the Best Way to Install Insulation? (DIY vs Hiring an Insulation Contractor)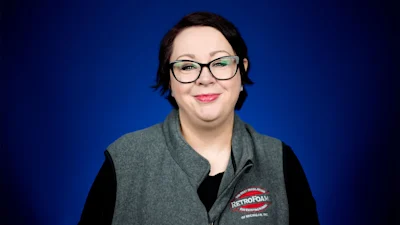 Your home isn't as comfortable as it could be, and your energy bills are through the roof, so you know it's time for installing home insulation.
Here's the big question – do you do it yourself or hire an experienced contractor?
There are many factors you need to consider when thinking about updating your home's insulation, including how easy it will be to install yourself and realizing that some jobs will be well above your pay grade. Some areas of your home will require the skilled hands of a contractor, while others can be a do-it-yourself project if you don't mind getting dirty.
RetroFoam of Michigan has more than 17 years of experience insulating thousands of homes across the lower peninsula and greater Toledo area. We know quite a bit about insulation, so we can tell you which areas of your home can be a DIY project and when it is time to call in the professionals.
Here are the pros and cons of insulation DIY or professional insulation installation.
DIY Insulation Pros and Cons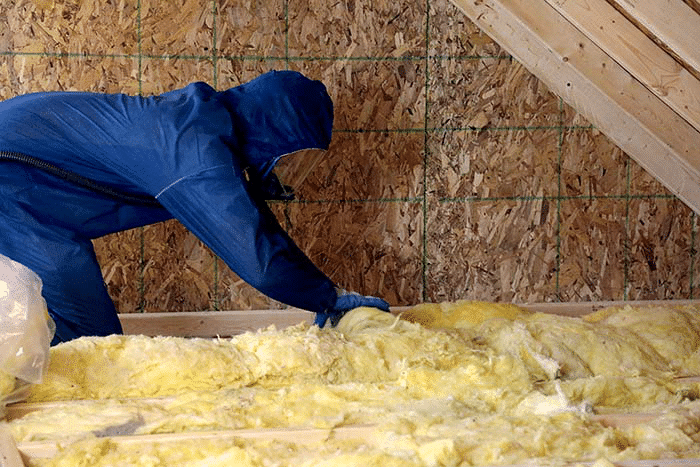 There is a lot of time and effort that needs to go into a DIY insulation project, not to mention the blood, sweat, and tears if the project goes wrong.
DIY Home Insulation Pros
Fiberglass batts and rolls are fairly inexpensive and can be installed in open and accessible areas like attics, crawl spaces, and rim joists by the handyman homeowner.
The homeowner can install blown-in cellulose insulation, but a machine must be rented for the installation. It can be used in the attic.
Foam boards are a little more expensive, but can also be installed as a DIY project.
It can be cost-effective if the DIY home insulation project goes as planned.
You can do the work on your own schedule because you aren't waiting for a contractor to have an opening. This is especially true if the contractor is booked a few months out.
DIY Home Insulation Cons
Mishandling fiberglass can lead to the material getting embedded in the skin or being inhaled, which can lead to serious illness.
If the cellulose blowing machine isn't run by someone who knows how to use it, the cellulose will go all over the place, including ductwork causing dust all throughout the house. This will add more cost as more cellulose will need to be purchased, and the vents will need to be cleaned.
Foam board, much like fiberglass batts and rolls, must be cut to exactly fit the area to be insulated. If the cuts don't match up to the cavity where it will be installed, more insulation will need to be purchases adding more cost to the project.
Most insulation DIY installations take a significant amount of time to complete for an experienced handyman to ensure it is done correctly.
If something goes wrong and part of your home is damaged, the homeowner is on the line to make the repairs and pay for it.
If there is old insulation in the house, the homeowner will need to remove it and dispose of it. This will add more time to the job and possibly expense.
Even an experienced handyman homeowner could miss structural issues in the attic, for example, which could lead to costly future issues. If a leaking roof is missed and water becomes an issue in the attic, then the roof will need to be repaired, and the insulation replaced.
The insulation's effectiveness depends not only on the quality of the product but also on the quality of the install. If it's installed incorrectly, then the homeowner won't see any benefits, or it could lead to problems like moisture and mold.
Professional Insulation Contractor Installation Pros and Cons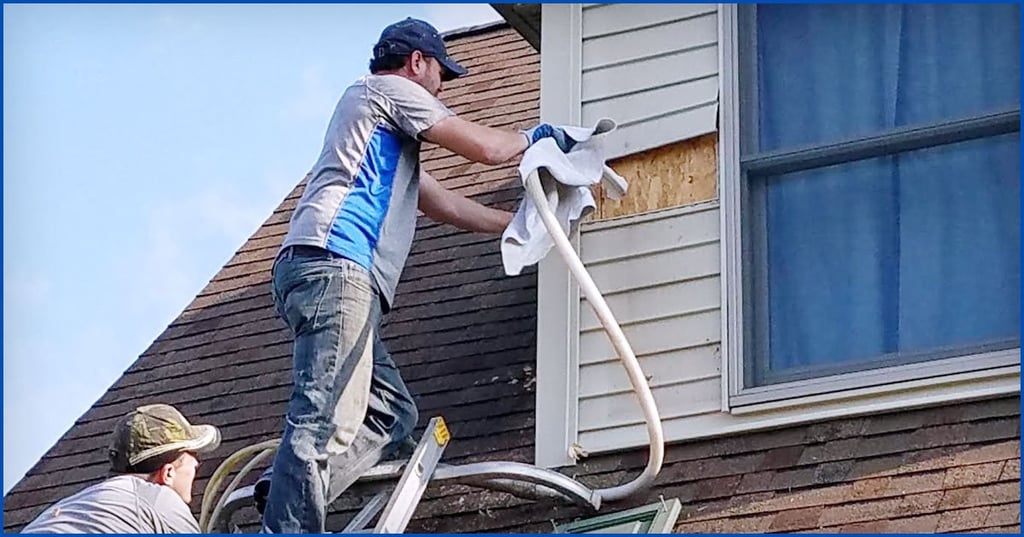 Hiring a contractor can cost more than doing the work yourself, but realistically there are times when calling the professionals will save you time and money in the long-run.
Insulation Contractor Installation Pros
Areas of the home, like existing walls, can be insulated by a professional without tearing down drywall.
DIY spray foam insulation is extremely difficult, especially for large jobs. Hiring a specialized foam insulation contractor may be the only way to receive the benefits of foam insulation.
The amount of time to finish the insulation job will be cut down drastically compared to a DIY project.
A good contractor will carry licenses and insurance, so if something were to go wrong or there was an issue, then they would take care of it.
An experienced contractor will remove and dispose of any existing insulation in areas like the attic, crawl space, and rim joist.
A good insulation contractor will have an understanding of current building codes, energy efficiency codes, and rebates, and will know what to look for as far as structural issues and mold, mildew, and animal infestation signs.
Insulation Contractor Installation Cons
Hiring a contractor is more expensive than a DIY project that stays on track without any mishaps.
If the contractor isn't reputable and experienced, and there is damage to the house, the homeowner could end up paying to fix the issue.
A homeowner may have to wait a few weeks to get on the contractor's install schedule.
Insulation DIY or Professional? Deciding the Best Option for Installing Home Insulation
There honestly aren't that many cons to hiring a professional to complete your insulation project in your home.
While it is more expensive than doing the work yourself, an insulation contractor will be able to complete the job faster and more effectively.
Every homeowner has a different set of skills, and while some homeowners have the knowledge and ability to do the jobs effectively themselves, others don't. Supposed you fall into the category of ambition with no experience. In that case, it could save you money in the long run hiring a professional.
Homeowners who are worried about high labor and material costs should consult multiple insulation contractors to get estimates for what the project will cost.
Related Articles
How to Find and Hire the Best Residential Insulation Contractor for Your Project
Do-It-Yourself Insulation Problems: 6 Things That Lead to DIY Nightmares
DIY Spray Foam vs Hiring a Contractor: Which is Best?
About Amanda Ringler
Amanda previously has worked as a breaking news and crime reporter, TV news producer, and editor in Flint and Detroit. Throughout her career as a journalist, she has won several awards from The Society of Professional Journalists - Detroit Chapter and the Michigan Press Association. As part of the RetroFoam of Michigan family, Amanda uses her experience as a journalist to write content that will help educate homeowners on the benefits of foam insulation. When Amanda isn't writing, she's spending time with her husband and rescued huskies. She also loves knitting, making art, cooking, and hosting dinner and a movie night for friends and family.