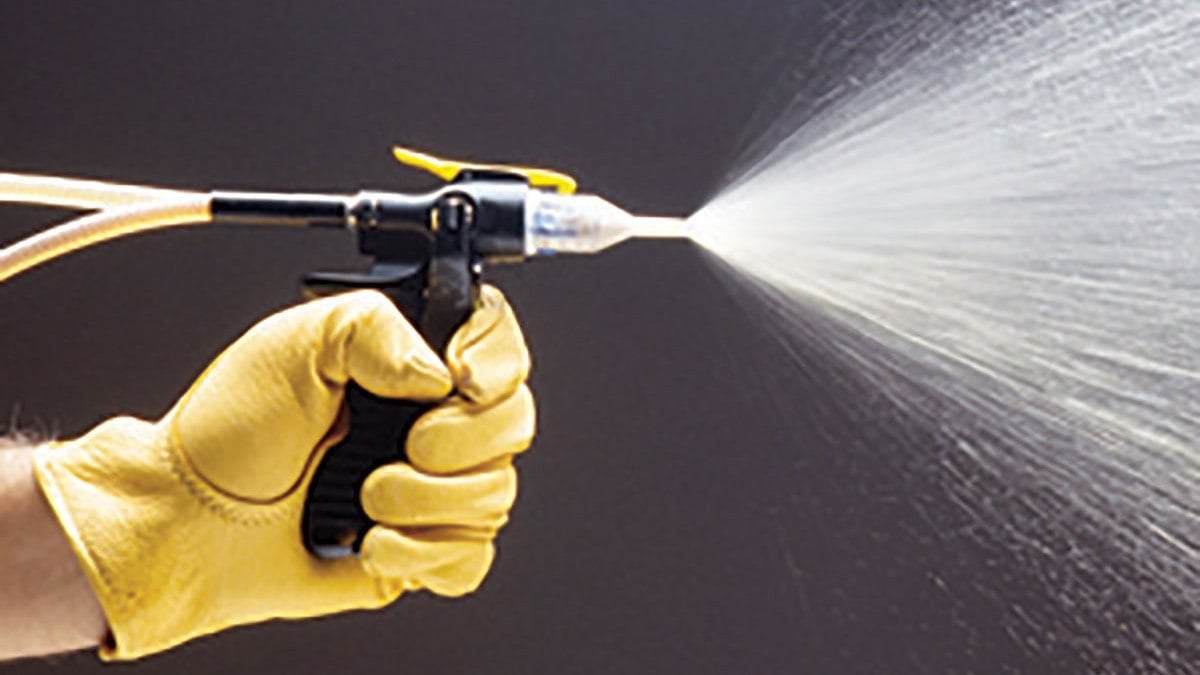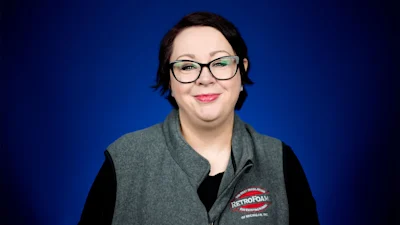 A Do-It-Yourself spray foam kit may seem like a good choice for your small project, but it's not as easy to apply as the internet makes it out to be.
When you spend between $75 and $800 for a spray foam insulation kit, also known as a froth pack, there is no worse feeling than when everything that can go wrong does. Jessica Green realized this when she was in the middle of creating a memorial garden for her 30-year-old daughter Tammy who passed away on May 11, 2017.
Lamont Green said his wife wanted to create a cave structure for their daughter because their favorite hobby was spelunking. Jessica was determined to build the structure herself to honor her daughter.
"She (Jessica) has done the entire garden herself because this was something she wanted to do hands-on for Tammy," Lamont said. "She thought 'I want this whole thing to be mine.' She tried it and said 'this is something I can't do.'"
The outside of the cave is made from cattle panels that are covered in a loose cement mixture. Jessica soon realized that gravity would not allow her to use the same techniques on the inside of the cave. She decided spray foam would be a great option.
Jessica's DIY Spray Foam Insulation Reality
Jessica did research and thought the process looked easy enough. She went to the local hardware store and bought a froth pack that should have covered a 200-square-foot area.
Jessica soon realized things weren't going to be as easy as they seemed.
"I don't know foam. I've never used spray foam, so I wasn't aware of the reaction I was going to get from it," Jessica said. "When it hit the fencing, it was splattering and going everywhere. I figured I was too far away and I needed to get closer so that it hit the wall behind the fencing so the foam would fill in."
Another problem Jessica had was that the spray foam wasn't adhering to the wall very well. She knows now that the froth pack mixture wasn't mixing together and wasn't warming up enough to get the proper reaction.
In the end, the froth pack that should have covered the entire inside of the cave and then some only ended up splattering over the back wall. Lamont and Jessica called RetroFoam of Michigan to come out and finish the cave.
The project turned out even better than Jessica could have envisioned and is the tribute she wanted to include in her daughter's memorial garden.
This story isn't unique. There are a number of things that can go wrong when trying to use a spray foam kit with little to no knowledge on how foam works.
Let's take a look at the most common DIY spray foam kit problems.
Spray Foam Insulation Kit Problems
RetroFoam of Michigan has more than 17 years of experience insulating homes across the lower peninsula with foam insulation. We have seen what happens when things go wrong for even the most experienced homeowner when using a froth pack for small insulation products.
In our efforts to continue to educate homeowners, we have compiled a list of the most common problems people run into when using a DIY spray foam kit.
Overspray of the Product
If you've never used a froth pack before or have experience with spraying foam insulation professionally, it's impossible to know how the foam will react.
It is hard to predict how the foam will expand once it touches the surface and begins curing, so if you think it isn't enough and you spray more then you end up with too much material. This leads to wasted product which equals wasted money.
Froth Packs Should Only Be Used for Small Projects
Don't get overzealous and think you're going to insulate your entire attic by yourself.
Froth packs are made for projects like insulating around doors, headers around windows, or even to fill in spaces if you change your cold air returns.
When it comes to the bigger projects, it is a better bet to leave it to the professionals as the cost is nearly the same.
If You Aren't Careful the Foam Can Make a Mess
If you're trying to get close to something like a window, the last thing you want is the foam to get all over it.
If you lose a nozzle or the spray gun on the froth pack is splattering rather than spraying, you're going to have quite a bit of cleanup on your hands.
The Foam May Not Stick to Where You Spray It
If the spray foam isn't applied correctly it can fall away from the surface you sprayed it onto.
If the surface isn't prepared properly or if it is wet, this can also happen. This leads to wasted products, wasted money, and wasted time.
Issues with the Canisters and Material Mixture
The problem isn't always with the application – it can start before the foam even hits the wall.
If the canisters aren't hooked up correctly, then you could be ruining the material while it is still in the tanks.
If there is a backup of the material in the hose or the gun, then the remaining material in the tanks will be ruined.
Not All Foam is Created Equal
Every foam is different and there are several companies that make froth packs.
Different foams have different applications.
If you buy the wrong kind of foam, then this can also cause problems. It may not be the best application to use a closed cell spray foam in your home, because open cell is usually the better option.
Spray Foam Insulation for Your Home
Now that you have read through the potential problems of DIY spray foam kits, you might be thinking this is a job better left to the professionals.
If you'd like to discover the benefits of spray foam insulation for your home installed by the pros, check out the Learning Center on our website.

Related Articles
Open Cell vs. Closed Cell Foam Insulation: Which is Better for My Home?
DIY Spray Foam Insulation Kits: What are They? How Do They Work?
Learn How RetroFoam of Michigan Crew Experience, Work Ethic Calmed Homeowner's Fears
About Amanda Ringler
Amanda previously has worked as a breaking news and crime reporter, TV news producer, and editor in Flint and Detroit. Throughout her career as a journalist, she has won several awards from The Society of Professional Journalists - Detroit Chapter and the Michigan Press Association. As part of the RetroFoam of Michigan family, Amanda uses her experience as a journalist to write content that will help educate homeowners on the benefits of foam insulation. When Amanda isn't writing, she's spending time with her husband and rescued huskies. She also loves knitting, making art, cooking, and hosting dinner and a movie night for friends and family.