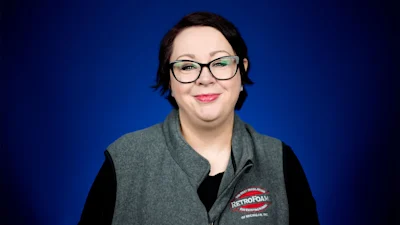 Your home shows all the signs and symptoms that you need insulation, and you want foam, but you need to decide if you're going to try and install it yourself or hire an experienced contractor.
There are several things you should consider when thinking about updating your home's insulation, the main one being how easy the project will be to do yourself and be ready to admit when it's too much. There are some areas you won't be able to do on your own, while others might be feasible to the handiest homeowner.
RetroFoam of Michigan has more than 17 years of experience insulating thousands of homes across the Mitten's lower peninsula and the greater Toledo area. We know everything there is to know about foam insulation, and while we don't use do-it-yourself spray foam kits, we can tell you where you can use them and where to call in the professionals.
In our continued efforts to educate homeowners, we have compiled the pros and cons of using DIY spray foam kits and hiring an insulation contractor.
Do It Yourself Spray Foam Pros and Cons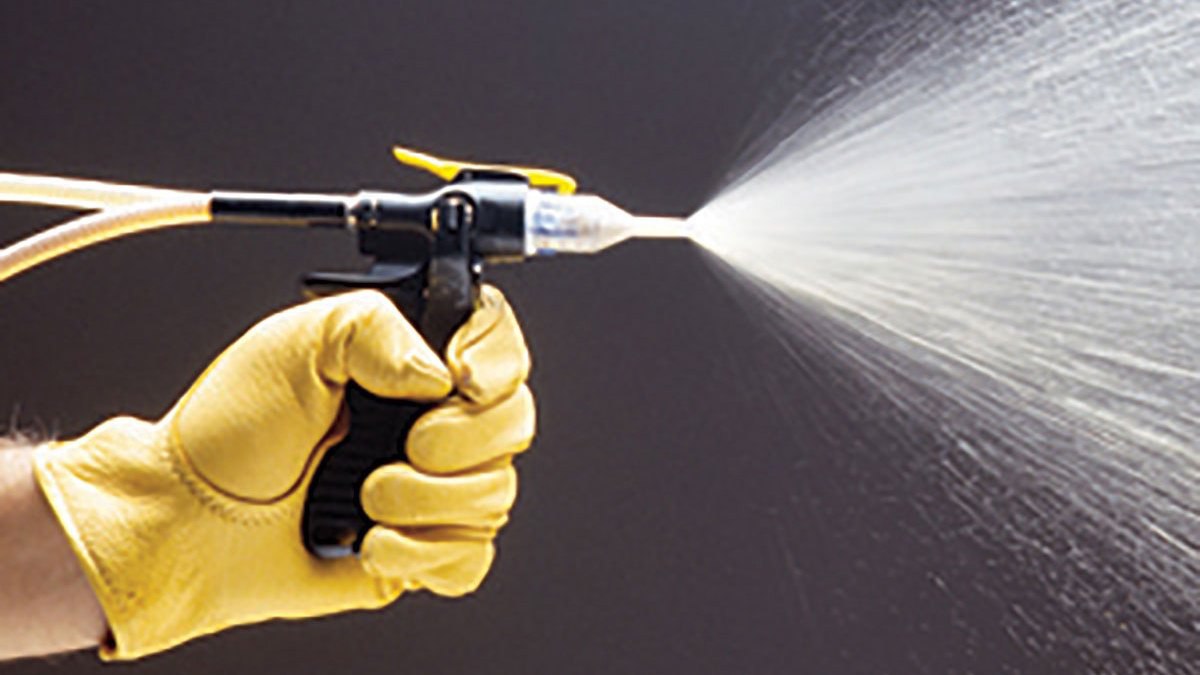 There are a lot of places where using a DIY foam insulation kit makes sense, and if done correctly, can help you out.
Here's a look at the pros and cons of using a DIY spray foam kit in your home.
DIY Spray Foam Pros
The small areas around doors and windows are great small projects for DIY foam insulation.
The experienced homeowner could avoid a contractor's minimum charge by doing these small spaces themselves.
You can buy the kit at your local home improvement store and get the job done on your own time. You won't have to wait on anyone, but you should still take the time to learn how the kit works.
DIY Foam Insulation Cons
One problem with DIY spray foam kits isn't about the application and happens before it even leaves the gun. If the canisters aren't hooked up properly, then the mixture could be ruined inside the tanks. You can see problems as well if there is a backup in the hose or the gun. When this happens, it ruins the remaining material in the tanks, which will cost you more money.
You need to know what you're doing when using a DIY foam insulation kit because a pause longer than 30 seconds will clog the nozzle. You will need to swap out the nozzle in under 30 seconds, lest the clog spreads into the hose and tanks, ruining the rest of the product.
When using a do-it-yourself foam insulation kit, you will need to ensure you are spraying the material where you want it to be. Foam, when mixed correctly, will stick to everything and isn't easy to remove. Keep in mind you will need to wear a hooded suit, gloves, a face mask, and eye protection.
On the other side of being sticky, if the material isn't mixed properly, it won't stick to anything. When this happens, it falls away from the surface it was sprayed on. This can also happen if the surface where the foam is to be applied isn't prepared or is wet.
Supposed you've never used a do-it-yourself spray foam kit before it's impossible to know how the foam will react. It's also hard to predict how the foam will expand once it touches a surface and starts curing. If you think you haven't applied enough material and then spray more, you could end up with too much. This leads to wasted product and wasted money.
If your enclosed walls need insulation, a DIY spray foam kit won't work. The only way to insulate existing enclosed walls is to call an insulation professional. It should also be noted that we do not recommend using a spray foam kit to insulate open wall cavities unless you have experience with the kits and spraying the foam.
Professional Insulation Contractor Pros and Cons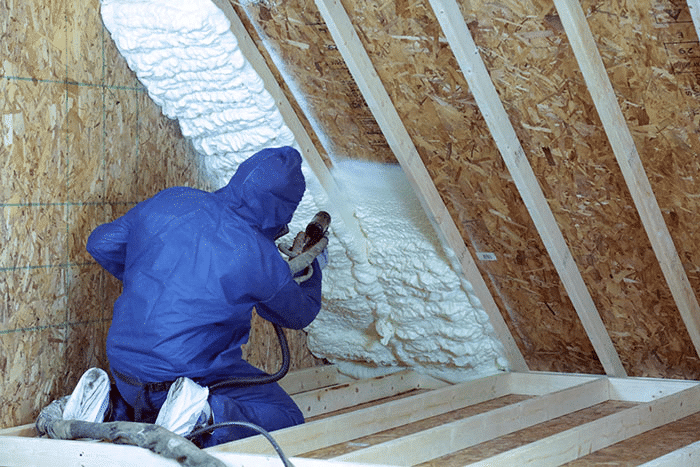 At times hiring a foam insulation contractor can cost more than just doing the work yourself, but you need to own up to the times when calling a professional contractor will save you time and money on your insulation project.
Hiring an Insulation Contractor Pros
A professional can insulate areas of your home, like existing enclosed walls without tearing down your drywall. Contractors can do jobs of all sizes, whereas it is very difficult to do large spray foam jobs as a DIY project.
The amount of time to insulate your home will be drastically cut down when hiring a professional compared to trying to do it yourself.
A good contractor will carry a license and insurance. They do this so that if anything were to happen, then they can take care of it.
An experienced contractor will remove and dispose of any existing insulation in areas like the attic, crawl space, and rim joist.
A good insulation contractor will have an understanding of the current building codes, energy efficiency codes, and rebates. They will also know what to look for as far as structural issues, mold, mildew, and animal infestation signs.
Hiring an Insulation Contractor Cons
Hiring a professional can be more expensive than a DIY project that goes off without a hitch and doesn't misuse any products.
Do your due diligence to make sure you hire a contractor you can trust and is experienced. You don't want to find out the hard way.
You may have to wait several weeks in some cases to get on the contractor's installation schedule.
DIY Spray Foam Insulation vs Professional Installation: Making the Best Decision for Your Project
Unless your job is really small, hiring an insulation contractor for your project may make sense.
To effectively improve your home's comfort and energy efficiency over the long-term, an insulation professional contractor who is qualified and licensed is preferred, according to Icynene.
While some homeowners have a plethora of experience and are quite handy, that may not be you, and there's no shame in that. To save yourself the time, stress, and energy, as well as money, if things go wrong, hiring an insulation contractor is your best bet.
If you're worried about high labor and material costs, you should seek out a few different insulation contractors to get estimates on the cost of the project. If you live in Michigan's lower peninsula, give us a call at 866-900-3626, or fill out the form on our website for a free estimate.
Related Articles
How to Find and Hire the Best Residential Insulation Contractor for Your Project
What's Inside Your Foam Insulation Contractor's Rig? Here's Why the Equipment Matters
Low-Pressure vs High-Pressure Spray Foam: What's the Difference?

About Amanda Ringler
Amanda previously has worked as a breaking news and crime reporter, TV news producer, and editor in Flint and Detroit. Throughout her career as a journalist, she has won several awards from The Society of Professional Journalists - Detroit Chapter and the Michigan Press Association. As part of the RetroFoam of Michigan family, Amanda uses her experience as a journalist to write content that will help educate homeowners on the benefits of foam insulation. When Amanda isn't writing, she's spending time with her husband and rescued huskies. She also loves knitting, making art, cooking, and hosting dinner and a movie night for friends and family.