How to Find and Hire the Best Residential Insulation Contractor for Your Project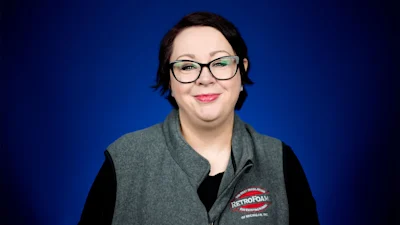 Looking for an insulation contractor can be a daunting task as you want the best company for your project.
Looking on the Internet to find a contractor is a lot like trying to find Waldo – there are lots of people out there but you're looking for something specific. You don't want just any old contractor insulating your house, you want the best option available but how do you decide who's best? So whether you're searching for the best insulation contractor in Michigan or in your small town in Kansas, we've got you covered.
As an insulation contractor, we here at RetroFoam of Michigan want to help you find the best residential insulation contractor. Here's how you can find and hire the best insulation contractor for your project.
How to Find the Best Home Insulation Contractors
Home insulation isn't something you should have to do very often.
Because of this, you want to make sure the contractor you hire is trustworthy and experienced. Here are some other tips to find the best home insulation contractors.
The Internet can be your friend. Check out home improvement websites like Angie's List or Home Advisor to see which home insulation contractors they recommend. This is only the beginning of your research, but it gives you a point beyond your search engine to narrow down your choices. Keep in mind, the results you see first on these kinds of sites are paid, so checking out online reviews can help balance out your options.
Word of mouth. Ask your friends, family, coworkers, and neighbors if they have any suggestions. Facebook has actually made this easier, as you can post on the social site that you are looking for recommendations.
Know what you want to be done and what insulation material. It's important to know what you want and how you want it before you call any insulation contractor. Choosing the insulation material alone can really help narrow down the field of prospective contractors.
RELATED: Foam vs Fiberglass vs Cellulose: Which Insulation is Best for My Existing House?
Now, let's get into the different types of contractors and what they may have to offer.
Different Types of Home Insulation Contractors
Does your insulation contractor run their business out of the back of a van, or do they have a fleet of trucks and trailers with the most up-to-date equipment?
Not only is the equipment important, but the type of insulation they sell, their experience, and expertise are also important factors. So, let's dive in and take a look at these home insulation contractors.
Jack of All Trades Contractors
Do you need some windows? How about some siding? What say we throw in some cellulose or fiberglass insulation while we're at it?
This is the jack of all trades contractor.
Now, there's nothing wrong with being a jack of all trades, but if you offer so many services will the contractor have the insulation expertise that you desire?
Specialized Insulation Contractors
On the flip side of the jack of all trades is the specialized insulation contractor and insulation is all they do.
These contractors could do all types of insulation, or be super-specialized and only offer one type of insulation. For example, one spray foam insulation contractor may offer spray and injection foam insulation, while another may only offer closed cell spray foam insulation.
The fewer products offered, the fewer options the contractor will have to find the right solution for your unique project.
RELATED: Hiring an Insulation Contractor Problems: 6 Tips to Avoid Disaster
Vetting Home Insulation Contractors
If you know which home insulation you want in your home, now it's time to start weeding through the contractors who service your area.
There are several questions you can ask that will help you whittle down your options. Check out our Insulation Contractor Vetting Checklist to help get you started.
About Amanda Ringler
Amanda previously has worked as a breaking news and crime reporter, TV news producer, and editor in Flint and Detroit. Throughout her career as a journalist, she has won several awards from The Society of Professional Journalists - Detroit Chapter and the Michigan Press Association. As part of the RetroFoam of Michigan family, Amanda uses her experience as a journalist to write content that will help educate homeowners on the benefits of foam insulation. When Amanda isn't writing, she's spending time with her husband and rescued huskies. She also loves knitting, making art, cooking, and hosting dinner and a movie night for friends and family.