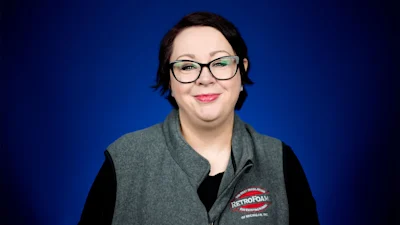 You have a small project you want insulated with spray foam, but you don't understand why it costs as much as a larger area of your home.
All foam contractors, like all other contractors, will have a minimum charge that can vary depending on several variables. In most cases, that minimum charge can vary between $1,000 and $2,000, depending on the contractor.
RetroFoam of Michigan is no exception, as we have a minimum charge between $1,600 and $2,000 depending on the project and the type of foam insulation used. This isn't to get more money out of homeowners, it's to help cover the cost of operations, but we'll get more in-depth on that in a moment.
In our continued efforts to educate homeowners on all things insulation, we'll break down why insulation contractors have a minimum charge and what it really means to you the homeowner.
Why Spray Foam Insulation Contractors Have a Minimum Charge
I understand the frustration when in your head you think something should cost one price but ends up being more than you thought.
But there's more to the story than that, especially when paying for services.
At the end of the day, a minimum charge covers a lot more than just the material.
Most spray foam contractors use a high-pressure system with a truck and trailer, so it's costly just to run this equipment. Then there is the cost to fuel the truck and perform maintenance on the equipment and vehicles.
Up next is the cost of the material. This can vary depending on if it's injection foam, open cell spray foam, or closed cell spray foam.
Finally, there is the cost to pay the crew. Some larger contractors also pay their employees benefits, which can again drive up the minimum charge.
When it's all said and done, insulation contractors need a minimum charge to ensure their main expenses are covered during small jobs. There is a way around this if you have the experience though.
Avoiding the Minimum Charge with Small Projects
Honestly, the only way to avoid the spray foam minimum charge is to do it yourself, but only if you know what you're doing and it's a very small project.
A DIY spray foam kit can help you get the job done, but again only if you know how to use one. If not, you could end up with a lot of wasted money. The low-pressure spray foam kits can be purchased at any home improvement store. They can be used to insulate small areas like the rim joist or in some cases the crawl space.
Larger spray foam kits can be used in areas like exposed walls and attics, but only for homeowners who know how to apply the material. The biggest piece of advice we can give is to do your research on the kit you plan to use and follow the directions right down to the letter.
As a part of your research, check out our article "DIY Spray Foam Insulation Kit Problems" so you know what issues could arise and how to prevent them. We also have an article for your reading pleasures that discusses who the best DIY spray foam kit manufacturers are.
About Amanda Ringler
Amanda previously has worked as a breaking news and crime reporter, TV news producer, and editor in Flint and Detroit. Throughout her career as a journalist, she has won several awards from The Society of Professional Journalists - Detroit Chapter and the Michigan Press Association. As part of the RetroFoam of Michigan family, Amanda uses her experience as a journalist to write content that will help educate homeowners on the benefits of foam insulation. When Amanda isn't writing, she's spending time with her husband and rescued huskies. She also loves knitting, making art, cooking, and hosting dinner and a movie night for friends and family.