Who are the Best DIY Spray Foam Insulation Kit Manufacturers?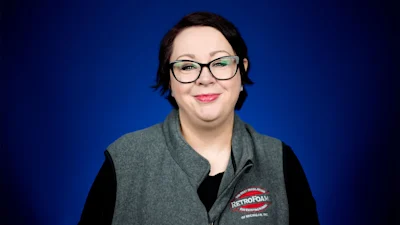 You want to install foam insulation yourself in your home, but you need to know who makes the best material.
You've read through the spray foam insulation kit reviews, and it can be a little overwhelming, but don't worry, we're here to help.
While RetroFoam of Michigan doesn't sell or use Do-It-Yourself spray foam kits, we know a whole lot about foam insulation. With more than 17 years of experience, we are experts when it comes to foam insulation.
As a part of our continued efforts of transparency and education to homeowners, we have compiled a list of the best DIY spray foam insulation kit manufacturers.
Best DIY Spray Foam Insulation Kit Manufacturers and Reviews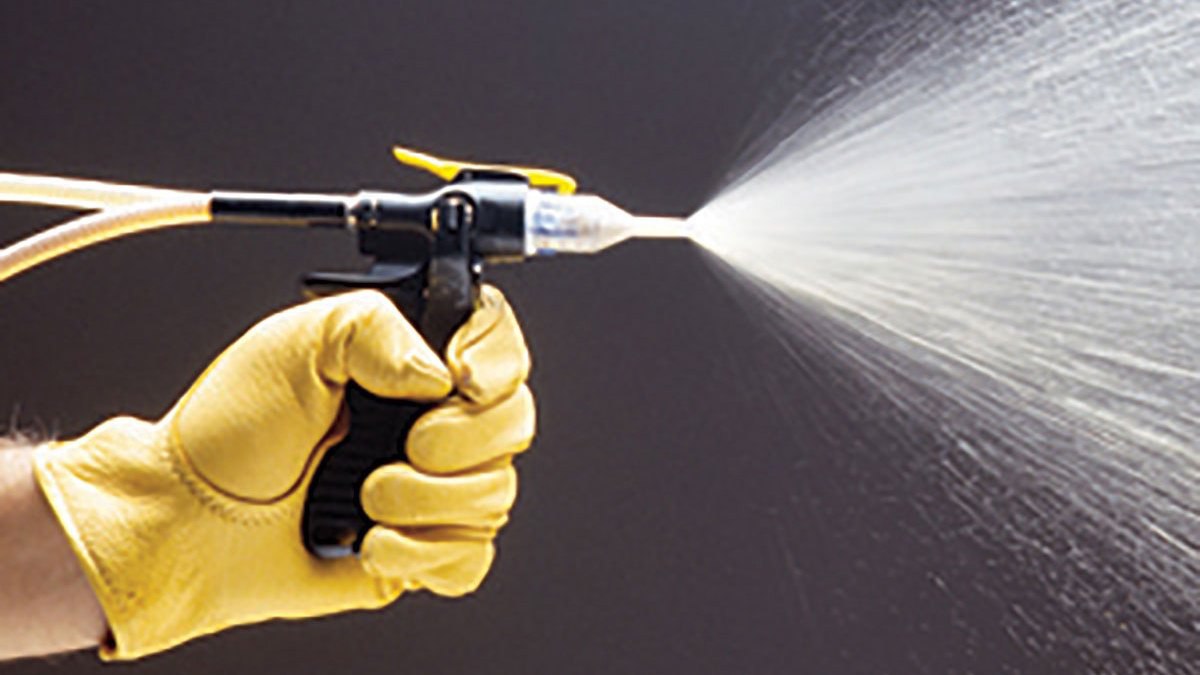 Not all spray foams are the same, so it's important to know what you're working with.
Let's take a look at the more popular kits that the average person can buy online or at their local home improvement store. It is good to note that 1-board-foot is equal to 1-square-foot of coverage at 1-inch.
A minimum of 2- to 3-inches of spray foam is required to provide a proper air seal in most cases.
Touch 'n Foam Spray Foam Kit
Touch 'n Foam is a division of DAP Products Inc and offers a variety of spray foam kits and accessories for insulation contractors and do-it-yourself installers.
DAP Products also manufactures caulks, sealants, and adhesives that can be used in commercial, industrial, and in new build construction projects. These materials can also be used in home remodels. Touch 'n Foam also offers a variety of canned foam products for very small projects like sealing gaps and cracks, as well as openings around plumbing and the small cavity around windows and doors.
Now for the spray foam kits.
Touch 'n Foam offers one-component and two-component spray foam kits that are portable but vary in size and yield. The one-component spray foam kit is described as an expanding polyurethane foam sealant that creates an air seal and blocks moisture and insect infiltration.
The one-component foam supplies 10-pounds or up to 13,500-feet of foam and is ideal for sealing around plumbing, ductwork, electrical outlets, sill plates, and concrete slabs.
The two-component professional spray foam kits use disposable, pressurized chemical cylinders. These cylinders dispense the polyurethane spray foam and don't need any kind of external air compressor or pumping equipment to do it.
There are three sizes of the two-component kits -- small, medium, and large.
The small two-component kit yields up to 15-board-feet and is great for small projects like hole repair and touch-ups. The medium kit yields up to 200-board-feet and is ideal for projects like sealing basement sill plates or rim joists. Finally, the large kit yields up to 600-board-feet and is better suited for those larger projects like attic rafters or stud wall cavities up to 2-inches.
Touch 'n Foam has a page on the company's website with video tutorials on how to use their spray foam kits. There are several videos that break down several things from the benefits of spray foam to set up procedures to how to store the kits when finished.
The ease of use of the spray foam kits was a common theme reading through some of the reviews on Amazon. One issue users found themselves running into was running out of material before they were finished with the project.
Touch 'n Foam can be purchased at any home improvement store.
Dow Spray Foam Kit
Dow has been in business for more than 120 years.
The Dow Chemical Company started in 1897, and just two years later, the company's first commercial-scale production of bleach begins. For more than a century, Dow has spread out to create not just spray foam kits, but also products for animal care, the automotive industry, construction, consumer goods and appliances, electronics, food and beverage, hygiene, packaging, paint, telecommunications, paper, textiles, and a whole lot more.
For the purpose of this article, let's focus solely on their spray foam kit products.
There are several options for Dow Froth-Paks, and they all vary in size.
The Froth-Pak 12 is a two-component, quick-cure polyurethane foam that yields around 12-board-feet. This kit would be ideal for smaller projects like filling in cracks and gaps throughout the building envelope.
Next up is the Froth-Pak 200, which yields about 200-board-feet and would be well suited for projects like the rim joist or smaller areas. The Froth-Pak 210 is similar to the 200, but it yields slightly more spray foam at 210-board-feet.
Now on to the larger kits.
The Froth-Pak 620 yields about 620-board-feet of foam. The kit is a complete and portable two-component quick curing polyurethane foam kit. The Froth-Pak 650 has all the same features but yields 650-board-feet of foam. Both of these kits are great for spraying the attic roof deck or even wall cavities.
A common theme in the reviews for this product is to make sure everything is prepped beforehand and make sure to have extra nozzles.
If you're looking for tutorials on how to use these froth packs, then Google is your best bet. You will find a few videos done by homeowners or others experienced in using them that break down how to get them ready and how to use them for your project.
Dow spray foam kits can be purchased at any home improvement store.
Tiger Foam Spray Foam Kit
For more than 20 years, Tiger Foam has been creating products for homeowners and contractors alike.
They offer two-component spray foam kits, canned foam, and all the accessories needed for a spray foam insulation project, including suits, respirators, goggles, guns, nozzles, and hoses.
Tiger Foam offers several two-component kits that are either open cell spray foam or closed cell spray foam.
The Tiger Foam Fast Rise Formula is a closed cell spray foam that comes in two sizes -- 200-board-foot and 600-board-foot.
Next is the Slow Rise Formula, which is also a closed cell spray foam. The two sizes are 200-board-feet and 600-board-feet.
Finally is the Quick Cure Formula, which is a closed cell spray foam that will dry extremely fast. It also yields 200-board-feet and 600-board-feet.
All of the above kits would be good fits for the attic roof deck, rim joist, or medium-sized projects.
Tiger Foam does offer dow spray an Open Cell Formula that boasts a yield of 1,350-board-feet. This kit can be used in the attic, rim joist, or larger projects. It also is good for reducing noise transmission into the home.
Tiger Foam has a section on the company's website with videos on topics starting from how to prep the kits for use to how to apply the foam to different areas of the home or project. The technical info section also has resources that answer a user's frequently asked questions.
The reviews on the company's website have a similar theme of ease of use of the products and great customer service.
Tiger Foam can only be purchased from the manufacturer's website.
Choosing the Best DIY Spray Foam Insulation Kit for Your Home
Now you have read about the best DIY spray foam kits, you need to decide which one will work best for your project.
While these manufacturers are rated as the top three, each one offers its own benefits.
If you would like to learn more about the benefits of foam insulation, while we don't use foam insulation kits, we have a ton of great information on all things foam over at our Learning Center.
Related Articles
How Much Do DIY Spray Foam Insulation Kits Cost?
How Thick Does Spray Foam Insulation Need to Be?
Low-Pressure vs High-Pressure Spray Foam: What's the Difference?

About Amanda Ringler
Amanda previously has worked as a breaking news and crime reporter, TV news producer, and editor in Flint and Detroit. Throughout her career as a journalist, she has won several awards from The Society of Professional Journalists - Detroit Chapter and the Michigan Press Association. As part of the RetroFoam of Michigan family, Amanda uses her experience as a journalist to write content that will help educate homeowners on the benefits of foam insulation. When Amanda isn't writing, she's spending time with her husband and rescued huskies. She also loves knitting, making art, cooking, and hosting dinner and a movie night for friends and family.