Subscribe
Who are the Best DIY Spray Foam Insulation Kit Manufacturers?
diy spray foam insulation | DIY insulation | DIY spray foam manufacturers | insulation
You want to install foam insulation yourself in your home, but you need to know who makes the best material.
You've read through the spray foam insulation kit reviews and it can be a little overwhelming, but don't worry we're here to help.
While RetroFoam of Michigan doesn't sell or use DIY spray foam kits, we know a whole lot about foam insulation. With more than 15 years of experience, we are experts when it comes to foam insulation.
As a part of our continued efforts of transparency and education to homeowners, we have compiled a list of the best DIY spray foam insulation kit manufacturers.
Best DIY Spray Foam Insulation Kit Manufacturers and Reviews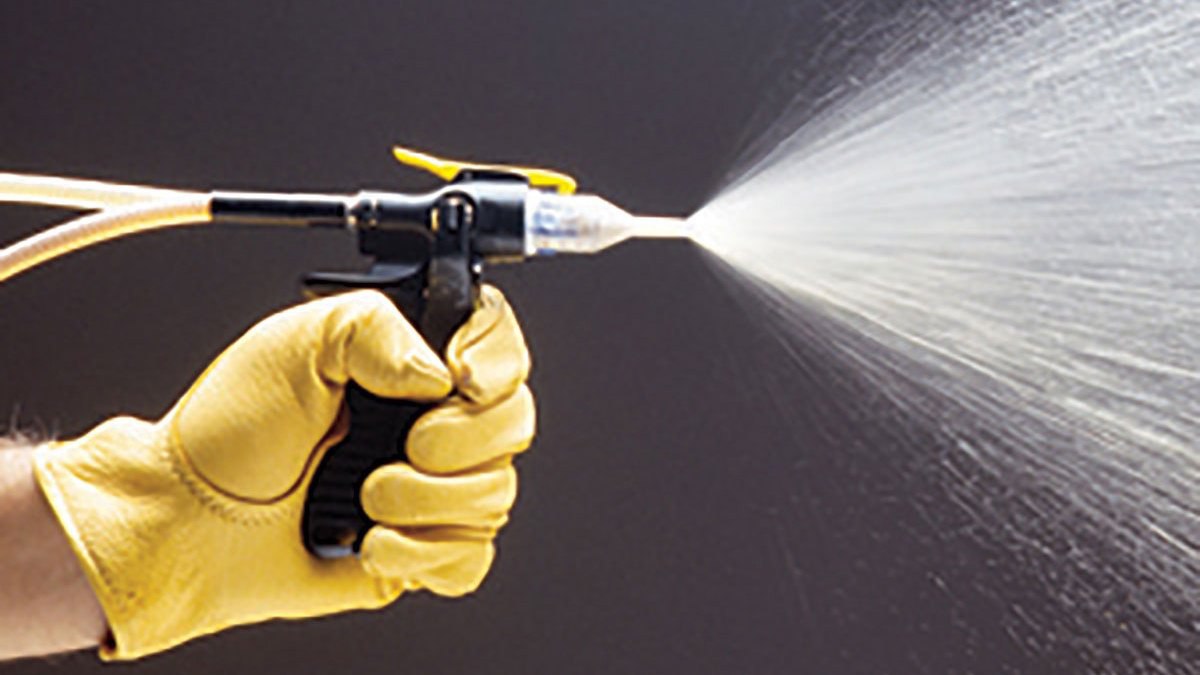 Not all spray foams are the same, so it's important to know what you're working with.
Let's take a look at the more popular kits that the average person can buy online or at their local home improvement store. It is good to note that 1 board foot is equal to 1-square foot of coverage at 1-inch. In most cases, a minimum of 2- to 3-inches of spray foam is required to provide a proper air seal.
Touch 'n Foam
The Touch 'n Foam Pro System 600 is a completely self-contained two-component foam system that is portable and disposable, according to the company's website.
The kit comes with color coded hoses, two cylinders, five conical and 5 fan nozzles, chemical resistant gloves, safety glasses, assembly wrench, and o-ring lubricant. The kit provides up to 600 board feet of polyurethane spray foam.
Here are some of the other features:
A high R-Value at 5.4 per inch.
Class A fire-rated formula.
Closed cell spray foam.
No ozone depleting chemicals.
Resists moisture that can lead to mold and mildew growth.
Bonds to a variety of materials.
Dow
The Dow Froth-Pak 650 Foam Insulation Kit is a complete and portable two-component, quick cure polyurethane spray foam kit.
The kit includes two cylinders, six cone spray nozzles, four fan spray nozzles, and a 9-foot gun hose assembly. The kit provides approximately 650 board feet of coverage.
Here are some more features:
Customizable dispensing system helps ensure a consistent flow rate, on-ratio application, and complete dispensing of product.
Blocks air infiltration.
One-hour re-entry after the product is applied.
Tack free in 30 to 40 seconds.
Class A fire-rated.
Reduces the potential for moisture, mold, mildew, allergens, and rot.
Tiger Foam
The Tiger Foam Open Cell Formula – 1350 Board Foot Spray Foam Insulation Kit is a multiple purpose open cell, low density polyurethane spray foam.
The kit includes two cylinders, a 15-foot hose, gun assembly, 10 cone nozzle tips, and kit preparation instructions. This kit provides around 1,350 board feet of coverage.
Here are some of the kit features:
Utilizes a non-flammable blowing agent.
Has excellent sound deadening qualities.
Conforms to the requirements of ASTM E84 as a "Class 2" material, tested at 4-inches of thickness.
Savings on monthly heating and cooling costs.
The spray foam kit is completely self-contained and 100 percent recyclable.
Choosing the Best DIY Spray Foam Insulation Kit for Your Home
Now that you have read over who makes the best spray foam kits, you could be ready to take the leap.
If you would like to learn more about the benefits of foam insulation, while we don't use foam insulation kits, we have a ton of great information on all things foam over at our learning center.