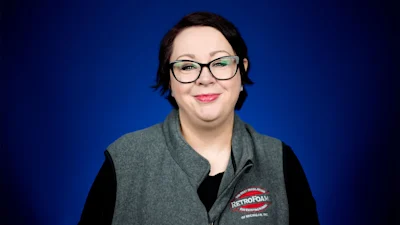 The air seal you want to create in your home can easily be done with spray foam insulation, but only if it is applied at the correct thickness.
You might be thinking more is better, or you may be considering a hybrid like flash and batt that only requires 1- to 2-inches of closed cell spray foam accompanied by fiberglass batts. No matter what your thoughts are, there is a magic number you want when it comes to spray foam insulation thickness.
RetroFoam of Michigan has been spraying foam insulation for more than 15 years, so we know exactly how thick the foam needs to be to get an air seal. How do we know? All of the years of experience, plus extensive training from the manufacturer.
So, sit back, relax, and let us explain to you how much foam is the right amount, and why more isn't always better.
How Thick Does Spray Foam Insulation Need to Be?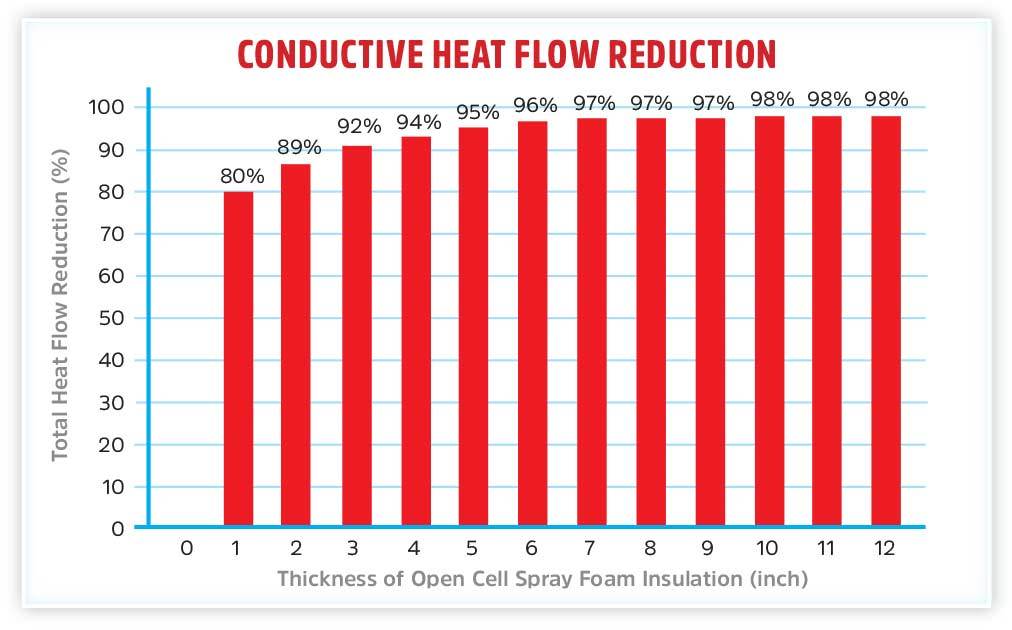 The thickness of spray foam really depends on where it's being applied and what you're trying to accomplish.
Now generically speaking, we usually recommend open cell spray foam to be 6- to 10-inches on a roof deck or ceiling and 3-inches in the walls. Closed cell spray foam should be 4- to 5- inches on the ceiling and 2- to 3-inches in the walls.
This might come as a surprise to you, but honestly, this is all the spray foam it takes to get the biggest bang for your buck with the air seal and thermal resistance needed for certain areas of the home. We have had homeowners in the past request 10- to 12-inches of closed cell on their roof deck.
The idea is that the more foam, the higher the R-Value, but that's not how that works either. R-Value does matter, however thermal resistance is what R-Value measures. If you have an air seal, that's the most important thing. Stacking R-Value on top of R-Value diminishes your return and you're just wasting money.
After you reach a certain threshold, like the amount required to create an air seal, you don't see anymore return on investment by adding the extra foam.
The measurements we use come directly from the manufacturer and those measurements create not only an air seal but also thermal resistance.
At the end of the day, a good contractor doesn't want to see a homeowner wasting money. The whole point with creating an air seal is to create a more comfortable and energy-efficient home that will save money in the long run.
Learn More About Foam Insulation
Now that you have a better understanding of the amount of spray foam actually needed for a project, you might be curious to learn more about the benefits it has to offer aside from that air seal.
If you want to learn more about spray foam insulation and what it can do for your home, check out the Learning Center on our website.
About Amanda Ringler
Amanda previously has worked as a breaking news and crime reporter, TV news producer, and editor in Flint and Detroit. Throughout her career as a journalist, she has won several awards from The Society of Professional Journalists - Detroit Chapter and the Michigan Press Association. As part of the RetroFoam of Michigan family, Amanda uses her experience as a journalist to write content that will help educate homeowners on the benefits of foam insulation. When Amanda isn't writing, she's spending time with her husband and rescued huskies. She also loves knitting, making art, cooking, and hosting dinner and a movie night for friends and family.