Finding Insulation Rebates to Lower the Cost of Home Insulation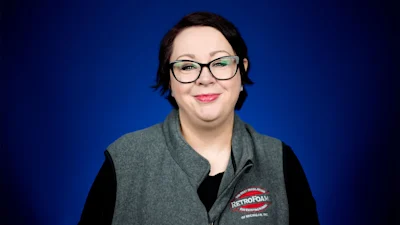 You know adding the right insulation to your home could save you a ton of money on your monthly energy bills, but wait, there's more.
Did you know your energy provider might offer rebates that could save you money on the project right from the start?
We're not pulling your leg, it's just a matter of finding those home insulation rebates to help lower the cost.
RetroFoam of Michigan has been helping homeowners make their homes more comfortable and energy efficient with foam insulation. Our mission is to help homeowners save as much money as possible in energy savings and rebates. We even go so far as to fill all the paperwork out for them. Those efforts were recently recognized by Consumers Energy during the energy provider's annual banquet.
Now to the task at hand, let's talk about finding insulation rebates for your project.
Finding Home Insulation Rebates
You want to find rebates for your home insulation project, and you have a couple of resources available to you to do that.
The Energy Star website. The U.S. Department of Energy has a section devoted to making homes more energy efficient – Energy Star. On the Energy Star website, you can search for rebates that you could be eligible for state-by-state.


Your energy provider. Reach out to your energy provider directly to see what kinds of rebates they have available for insulation projects. Consumers Energy and DTE are just two of the examples of energy providers here in Michigan who offer rebates to customers who are adding insulation to their homes.


Talk to your insulation contractor. Before the insulation project even begins, see if your contractor is aware of any rebates that you could be eligible for. If they are in the business of making homes more energy efficient with insulation, they should be able to steer you in the right direction.
What Insulation for Homes Rebates are Available?
A Michigan homeowner who makes energy efficient home improvements are eligible for rebates from Consumers Energy, DTE, and SEMCO, as well as other companies across Michigan.
These rebates can vary between $50 and all the way up to $1,000 depending on the scope of work. If you'd like to learn more about rebates, check out the Insulation Rebates page on our website.
About Amanda Ringler
Amanda previously has worked as a breaking news and crime reporter, TV news producer, and editor in Flint and Detroit. Throughout her career as a journalist, she has won several awards from The Society of Professional Journalists - Detroit Chapter and the Michigan Press Association. As part of the RetroFoam of Michigan family, Amanda uses her experience as a journalist to write content that will help educate homeowners on the benefits of foam insulation. When Amanda isn't writing, she's spending time with her husband and rescued huskies. She also loves knitting, making art, cooking, and hosting dinner and a movie night for friends and family.