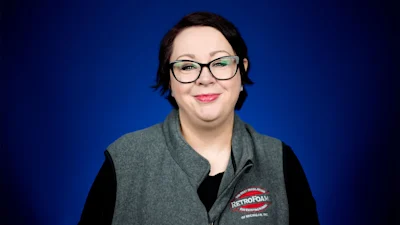 If you're researching insulation for your home, you're likely seeing a lot about sealing the building envelope.
What does that even mean? Is it like sealing an actual envelope?
Honestly, it kind of is.
RetroFoam of Michigan has been helping homeowners air seal their building envelopes with foam insulation since 2002. We understand what the building envelope is and how important it is to your home's comfort, health, and energy efficiency.
We want to give homeowners all the information they need as they research insulation for their home. As a part of that continued effort, we will explain what the building envelope is and why it plays an important role in home insulation.
Let's get down to it – what is a building envelope?
What is a Building Envelope?
A building envelope is defined as the parts of the structure that separates the outdoor environment from the interior environment, according to the Building Science Corporation. Basically, the building envelope surrounds the conditioned living space and separates it from any unconditioned space in the home, as well as the outside elements.
Let's take a look at a single-story house.
In a single-story home, the building envelope covers the conditioned space you are heating and cooling. That includes everything on your first floor – living room, bedroom, bathroom, kitchen, etc. You can create your air seal for this part of the building envelope with injection foam in the exterior walls.
But what about the attic and crawl space?
If you have heat ducts in your crawl space, you will want to make it part of your building envelope and conditioned space. This is done by installing insulation, like spray foam, on the crawl space walls and placing a vapor barrier on the floor. This is done because those heat vents are already heating that crawl space.
Looking at the attic, it's usually recommended to extend the building envelope to the roof deck. This can help with problems of air leaking out of the home, as well as ice dams on the roof. Spray foam insulation is used in this scenario to create that building envelope.
There are some cases when the building envelope seals off the attic from the rest of the building envelope and conditioned space. This is done by adding insulation to the floor of the attic and results in the attic space being really hot or really cold depending on the weather outside.
Air Sealing Your Building Envelope
It's crucial when establishing your building envelope that it has an air seal. This will keep the air you pay to treat from seeping and the outside air getting inside. This air seal will obviously make your home more comfortable and energy-efficient.
Foam insulation can create that air seal in your building envelope.
If you want to learn more about creating an air seal in your building envelope, check out the Learning Center on our website.
About Amanda Ringler
Amanda previously has worked as a breaking news and crime reporter, TV news producer, and editor in Flint and Detroit. Throughout her career as a journalist, she has won several awards from The Society of Professional Journalists - Detroit Chapter and the Michigan Press Association. As part of the RetroFoam of Michigan family, Amanda uses her experience as a journalist to write content that will help educate homeowners on the benefits of foam insulation. When Amanda isn't writing, she's spending time with her husband and rescued huskies. She also loves knitting, making art, cooking, and hosting dinner and a movie night for friends and family.