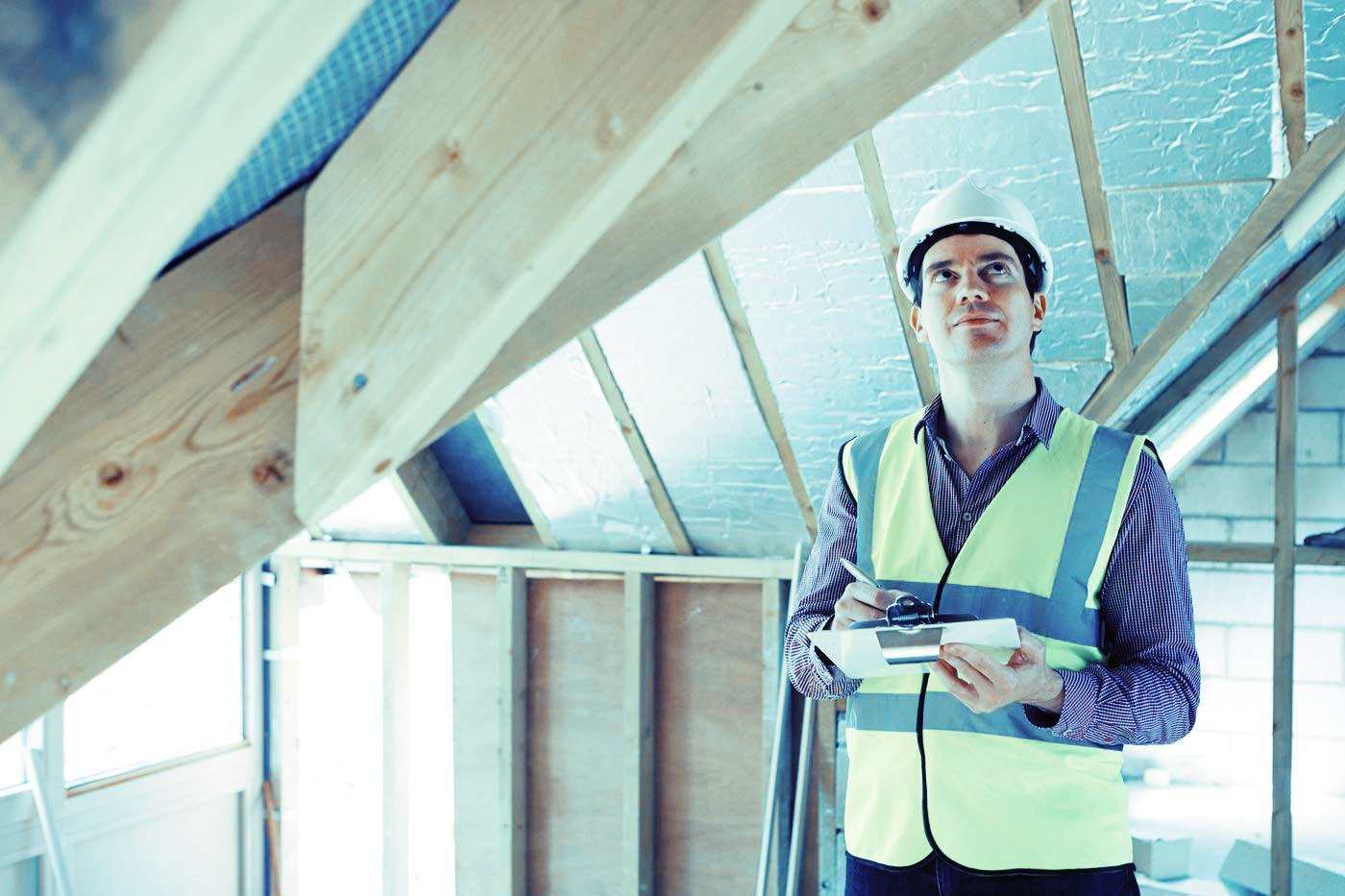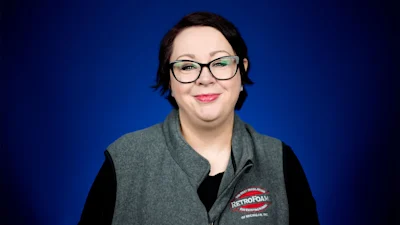 Your home is one of your biggest investments and where you will spend the majority of your time, so it needs to be a comfortable temperature year-round.
Proper insulation can fix a number of issues in your home, including:
Your home is cold in the winter and warm in the summer.
You have high heating and cooling bills.
Your walls feel cold to the touch when temperatures drop outside.
Your furnace is on all the time when it's cold.
Your air conditioner is always running when it's hot.
Your floors are cold in the winter.
You feel drafts in your home.
Ice dams form on your roof in freezing weather.
RetroFoam of Michigan has more than 17 years of experience insulating thousands of homes across the lower peninsula and greater Toledo area. As a part of that experience, we have taken on the challenge of educating every person who has questions about home insulation.
Let's go on this educational journey together and learn about all things home insulation.
What is Insulation?
Insulation is defined as a material used to insulate something, especially a building.
Basically, insulation is material used that reduces heat loss or heat gain by providing a barrier between the inside of your home and the significantly different temperature outside.
How Home Insulation Works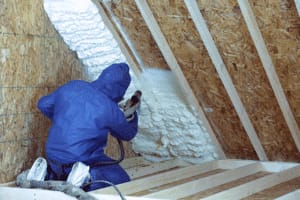 Whether it is the winter or the summer, when you heat and cool your home, the insulation should work to keep the temperature inside consistent without the furnace or air conditioner running constantly.
The proper home insulation can help lower your energy bills while keeping your home a comfortable place to live and hangout in year-round.
It's important when talking about insulation to understand how it will impact the conduction – heat transfer – and the convection – airflow – which will play a significant role in your home's energy efficiency and comfort.
Airflow into or out of your home is the movement of air through gaps and holes in walls, the attic, crawl space, rim joists, doors, windows, and electrical outlets. This air leakage is a major problem in many homes, contributing to energy loss and discomfort.
Types of House Insulation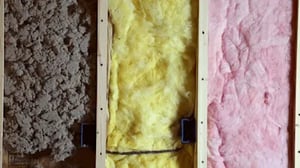 There are three major types of insulation used in homes: foam, fiberglass, and cellulose.
Foam insulation comes in two different forms, which are spray and injection foam.
Spray foam is sprayed in an open cavity, like in new construction, attics, crawl spaces, rim joists, and pole barns, in a liquid state. The spray foam then expands and fills the cavity.
Injection foam is pumped into an existing cavity, like walls, which makes it great for insulating existing homes.
Spray foam can be either open cell or closed cell foam insulation.
Open cell spray foam is very light and pliable due to its composition. As open cell foam dries, the gas inside the cells escapes through openings in the cell's wall resulting in foam that is light and pliable that shifts as it settles.
Closed cell spray foam is a much more dense and heavy composition. It creates a dense surface that is more resistant to weathering and temperature change.
Fiberglass comes in batts and rolls. It can be placed in unfinished walls, floors, attics, and ceilings. Fiberglass insulation is fitted between studs, joists, and beams.
Cellulose can be either loose-fill or blown-in. It is best used in enclosed existing walls or open new wall cavities. Cellulose insulation can also be used in unfinished attic floors.
What is Insulation Made Of?
Not all home insulation materials are made up of the same ingredients.
What makes one material appealing to you, may not be available in any other insulation.
Let's look at what each material is made of.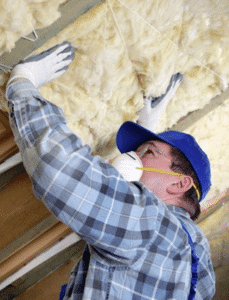 What is Foam Insulation Made Of?
RetroFoam injection foam is made from a tri-polymer blend dry powder resin.
As the resin mixes with a foaming agent and water, it transforms into RetroFoam insulation. Looking much like shaving cream in its consistency, injection foam insulation will fill the nooks and crannies while making its way between wires and pipes when injected into existing walls.
Spray foam insulation's main ingredients are water-blown and organic chemical compounds derived from petroleum extracts.
Much like injection foam, spray foam insulation has the same shaving cream consistency when it is sprayed.
What is Fiberglass Insulation Made Of?
Fiberglass insulation is made of plastic reinforced by tiny glass fibers.
This composition gives the plastic additional strength while improving its insulation capacity.
What is Cellulose Insulation Made Of?
Cellulose insulation is made up of 75 to 85 percent recycled paper fiber – usually post-consumer waste newsprint.
The other 15 percent is a fire retardant such as boric acid or ammonium sulfate.
What is the Process of Installing Insulation?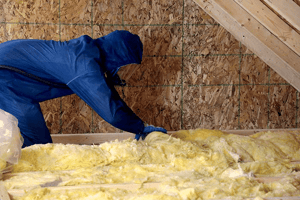 The process for installing insulation varies depending on the type of insulation you are considering for your home.
Here is a breakdown of how foam, fiberglass, and cellulose are installed.
What is the Process of Installing Injection Foam?
Injection foam can typically be injected into exterior walls from the outside.
For homes with siding, pieces are removed to drill holes between the studs to inject the foam. The holes are then plugged and the siding put back on.
For brick homes, holes are drilled through the mortar to inject the foam. The holes are then filled in with mortar that is mixed on site. Injection foam can also be installed in concrete block walls used to fill the core of the blocks.
How is Spray Foam Insulation Installed?
Spray foam can be used to insulate open areas such as attics, rim joists, crawl spaces, and pole barns.
It can also be used during new construction on open walls.
In an existing home, before the spray foam can be installed any old insulation must be removed first. This gives the spray foam a clean surface to adhere to.
The foam is sprayed into an open cavity where an open cell foam will expand up to 100 times its original volume within seconds. The installation is the same for closed cell, but it is much better suited for pole barns and commercial buildings. It's also important to note that closed cell has a much lower expansion rate when compared to open cell.
Fiberglass Home Insulation Installation
Fiberglass insulation can be rolled and fitted between studs, joists, and beams during a remodel or new build.
It can be rolled out anywhere in your home, but it is best suited for covering long unobstructed areas like attics and crawl spaces.
Fiberglass must be cut to fit the area where it is to be installed and then rolled out. The insulation is then pushed into the cavity and fluffed to its full expansion by pulling forward.
How is Cellulose Insulation Installed?
Cellulose insulation can be installed by one of two techniques.
It can either be blown-in, loose-fill, dense pack, or wet applied.
The dry blown-in insulation can be installed by using a machine to blow the cellulose into the attic. It is usually a two man job, as one person feeds the cellulose into the machine, the other is blowing the insulation into the area to be insulated.
What is R-Value?
R-Value is defined as the capacity of an insulating material to resist heat flow.
So basically, the higher the R-Value, the greater the insulating power of the material. While R-Value is something that is good to know, it's not the revered determiner for all things insulation that you may think.
Reducing insulation to a number doesn't tell the whole story, since heat flows in or out through radiation and convection. Heat loss through convection can account for nearly 40 percent of total energy loss in your home.
This is an issue if you are only using R-Value to choose your insulation. Measuring R-Value doesn't take into account if a material creates a complete air seal.
How Does Insulation Affect a Home's Energy Cost?
Paying to heat or cool your home can be very costly if your insulation isn't up to par.
Heating and cooling accounts for 50 to 70 percent of the energy used in the average American home, according to the U.S. Department of Energy.
Reducing the air leakage by insulating your home will make a difference in your heating and cooling bills. When insulating your home you can choose from foam, fiberglass, and cellulose.
Traditional forms of insulation – fiberglass and cellulose – are resistant to heat that is transferred through conduction. Traditional doesn't always mean more efficient. Traditional insulation tends to poorly protect against airflow, thus contributing to discomfort in your home and energy loss.
With our experience, we know when it comes to reducing air leakage and reducing energy bills, foam insulation is the best option since it provides both heat resistance and an air seal. Foam insulation throughout an entire home seals the building envelope, which doesn't allow unwanted air movement into or out of the home.
Getting Started with a Free Estimate
So now that you've learned about home insulation, you need to decide which material is going to meet your needs and your expectations.
Fiberglass and cellulose are a cheaper option and you can install both as a DIY project. On the flip side, they both still allow for air movement.
Foam insulation will create an air seal and you can avoid that air movement, but it also is the more expensive option and has to be installed by a professional.
You can also check out our budget calculator to give you a rough idea of the cost to insulate your home.
Related Articles
18 Signs and Symptoms it May be Time to Update Your Insulation
Which Insulation is Best for My Existing Home?
About Amanda Ringler
Amanda previously has worked as a breaking news and crime reporter, TV news producer, and editor in Flint and Detroit. Throughout her career as a journalist, she has won several awards from The Society of Professional Journalists - Detroit Chapter and the Michigan Press Association. As part of the RetroFoam of Michigan family, Amanda uses her experience as a journalist to write content that will help educate homeowners on the benefits of foam insulation. When Amanda isn't writing, she's spending time with her husband and rescued huskies. She also loves knitting, making art, cooking, and hosting dinner and a movie night for friends and family.