6 Tips to Get on the Same Page with Your Building Code Inspector During New Home Construction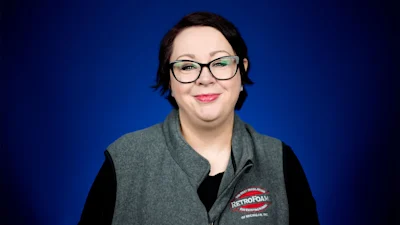 One of the necessary things about new home construction is working with a building code inspector.
While some aspects of passing code are pretty cut and dry, other areas can be a little more complicated. The insulation code can be passed by either meeting the prescriptive code or through the performance of the material.
RetroFoam of Michigan has been working with building code inspectors for more than 17 years, so we know how to best work with inspectors and get on the same page to make everyone's job easier.
Before meeting with your insulation contractor, you should understand the building and insulation code for your state, how to pass code whether prescriptive, or in the case of spray foam performance, and most importantly knowing who you need to work with for the inspection and their expectations.
We have some really helpful tips that can help you get on the same page with your building code inspector. This is especially important when it comes to your insulation because you don't want to have the work done only to find you and your inspector had two different things in mind.
RELATED: Spray Foam Insulation Code Requirements: How to Pass Code Without Meeting Prescriptive R-Value
Tips for Working with Your Building Code Inspector
Establish communication with your inspector well before construction begins. Before you even start any phase of the project, you should have already spoken with and submitted your plans to the building inspector.
Discussion with the building code inspector is everything. Make sure your building code inspector knows what insulation you plan to use so you can both be on the same page about what needs to be done to pass code. For example, if you chose a traditional material like cellulose or fiberglass, you need to meet a certain R-Value, whereas if you chose spray foam, then you can pass on performance instead of prescriptive code.
Keep detailed documentation. It's a best practice to make sure your inspections are well-documented and that your code inspector signs off on all of the inspections before they leave. Also, take notes and even take pictures of areas they point out that need work.
Keep an open schedule for the inspection but wait to schedule insulation. It's best to schedule the inspection early in the day, but it's also a good idea to keep your schedule open. Make sure plans have been approved before the work is done as to not give yourself a headache later when work needs to be redone.
Be there with the inspector. It's best to walk through your new build project with the inspector so you can be clear about your expectations and plans. Talk about what insulation you want to use and why.
If there's a problem, ask questions. If your inspector sees a problem, ask them how you can fix it to make sure it passes. If you're able, jump in and start to fix the problem right away.
Meeting Insulation Code for Your New Home Construction
Dropping off a box of donuts to your local building code inspector doesn't hurt, but really they just want your home to be right the first time.
That being said, choose an insulation contractor who understands code so you, your inspector, and your contractor are all on the same page. If you have discussions with your inspector about your comfort and energy efficiency expectations for your insulation, it will make everything much easier in the long run.
Good luck with your new home-building endeavors, and if you'd like to explore spray foam as an insulation option for your project, check out some of the benefits on our Learning Center.
About Amanda Ringler
Amanda previously has worked as a breaking news and crime reporter, TV news producer, and editor in Flint and Detroit. Throughout her career as a journalist, she has won several awards from The Society of Professional Journalists - Detroit Chapter and the Michigan Press Association. As part of the RetroFoam of Michigan family, Amanda uses her experience as a journalist to write content that will help educate homeowners on the benefits of foam insulation. When Amanda isn't writing, she's spending time with her husband and rescued huskies. She also loves knitting, making art, cooking, and hosting dinner and a movie night for friends and family.