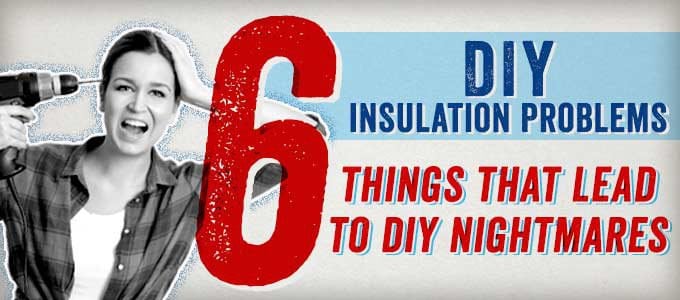 Subscribe
Do-It-Yourself Insulation Problems: 6 Things That Lead to DIY Nightmares
DIY insulation | diy insulation problems | do-it-yourself | insulation
You know your home needs insulation, but are you prepared for the problems that could arise if you decide to go DIY?
The struggle is real – do you hire a contractor or do you watch YouTube tutorials and insulate your attic, crawl space, or rim joist by yourself? When considering going the DIY route there are several factors you need to keep in mind and have a backup plan in case things go wrong. You also need to consider the amount of time it will take to get the job done versus hiring a contractor who can finish the project in a fraction of the time.
RetroFoam of Michigan has more than 15 years of experience insulating homes across the lower peninsula, so we have seen and fixed what happens when a DIY project turns ugly.
In our efforts to continue to inform our customers, we have compiled a list of the top six things that could lead to a DIY nightmare.
DIY Insulation Problems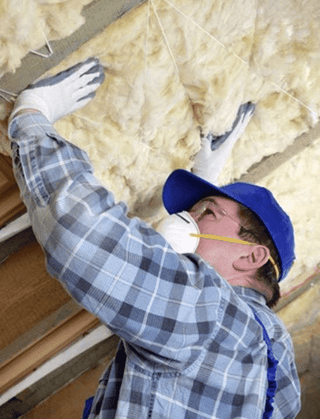 You can't warranty your own work. A warranty with the work you are having done on your home can come back to save you if there is a problem in the future. When you do the work yourself, there is no warranty and if there is a problem it is going to cost you extra money to try to fix it.
You have to take the time to teach yourself how to do the work. Not only will you need to teach yourself how to do the job, you will need to vet the information you are getting. When looking up how to install insulation you will find dozens of articles and videos with most of them telling you different techniques. You will need to find a trusted source and decide if you have the skill set to get the job done. If you are going to attempt to go the DIY route, Bob Vila, the DIY Network, and HGTV are great places to start.
Selecting the correct materials for the project. It's important that you use the right kind of insulation material for the correct area of your home. For example, you wouldn't use cellulose in your crawl space or rim joist. Learning what insulation materials work best for the project you plan to tackle is just another part of your journey to DIY insulation installation.
Materials won't be the only thing you're buying. After you head to your local hardware store to get your fiberglass or cellulose insulation, you may think you have what you need, but you'd be wrong. There are special tools needed to install the insulation, as well as supplies like face masks, fasteners, gloves, goggles, and caulk or can foam you will still need to buy.
You have to make sure you create an air seal. Sealing and insulating your home is one of the most cost-effective ways to make your home more energy efficient and comfortable, according to Energy Star. Creating an air seal can be complicated. For example, when laying down Fiberglass insulation, you need to make sure it fits the cavity perfectly with no gaps. To do this you will need to use caulk or can foam. It is a process that will take several hours and something you may not be familiar with. If you aren't familiar with the rate that the can foam comes out, you are going to have a large amount of wasted product.
You have to inspect your own work, and it could still be wrong. Once the project is complete in your eyes, you will need to inspect it not only visually, but by hand as well to ensure the work was done correctly. If you've never seen what it should look like in person, then you are solely basing what you think off of what you saw on the Internet. It's extremely difficult to inspect your own work when it's the first time you've done it. If there are gaps or areas that were missed, then you will have to rip out the insulation material and start all over again.
Hiring a Contractor May Be Best
RetroFoam of Michigan has the experience and knowledge to make your home a more comfortable space by creating an air seal using spray and injection foam insulation.
If you have decided the benefits of hiring a licensed contractor better fit your home insulation needs and live in Michigan's lower peninsula, give us a call to schedule a free estimate at 866-900-3626, or fill out a free estimate form on our website.