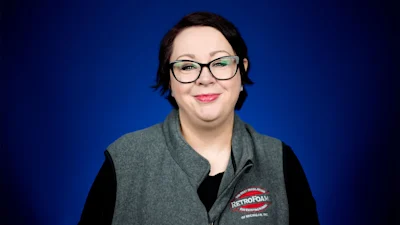 In your insulation research you're likely reading a lot about R-Value and how important it is, but how much are you seeing information about creating an air seal?
Buying home insulation isn't something you do every day, so you probably need some help navigating through everything to figure out what you need depending on your expectations. We've got you covered.
RetroFoam of Michigan has insulated thousands of homes across the lower peninsula since 2002. It's been our goal to educate homeowners so they can make the best decision that meets their goals and expectations.
As part of those efforts, we're going to discuss R-Value and air seals and what those mean for home insulation.
Insulation R-Value versus Air Seal Insulation
When considering insulation for your home R-Value is important when it comes to more traditional options, but not so much when it comes to foam insulation.
That's because foam insulation achieves something that fiberglass and cellulose insulations can't – an air seal.
Now let's take a look at insulation R-Value and air seal insulation so you can decide which route will be best for your home.
Insulation R-Value
First of all, let's discuss what R-Value is.
R-Value measures a given insulation's ability to stop heat transfer through conduction. Materials like fiberglass and cellulose may achieve a high R-Value but will still allow air to pass through it. This movement is actually heat transfer through convection.
Basically, an insulation material can receive a higher R-Value because it limits heat transfer through physical contact. The testing for R-Value doesn't take into account air leakage and how with certain materials, like loose-fill fiberglass, cold air can actually decrease the R-Value because of air movement.
If you're looking to buy new insulation for your home and air leakage has been a problem in the past, this is when you should look more seriously into creating an air seal with insulation.
Air Seal Insulation
An air seal is exactly what it sounds like – a seal that prevents the passage of air or vapor.
If you're experiencing air leakage in your home, you're not alone. The U.S. Department of Energy says around 30 percent of a homes heating and cooling costs is due to air leakage.
Creating an air seal with insulation can not only make your home more comfortable, but it can also make it more energy efficient.
How you ask? Well, it's kind of self-explanatory.
A few reasons to air seal your home are that it helps keep your AC unit and furnace from running constantly, it lowers those heating and cooling costs, and helps keep moisture out of your home.
While foam insulation might have a lower R-Value when compared to fiberglass or cellulose, it creates an air seal that will make your home healthier, more comfortable, and energy efficient.
Creating an Air Seal in Your Home
If you've suffered from air leaks in your home in the past, don't let R-Value alone make your decision on insulation.
Weigh your options and decide what is going to be the best fit for you. If you are looking to make your home more energy efficient, then the air seal with the added benefit of comfort might be the best way to go.
If you want to learn more about foam insulation and how it can help you achieve that goal, check out the Learning Center on our website.
About Amanda Ringler
Amanda previously has worked as a breaking news and crime reporter, TV news producer, and editor in Flint and Detroit. Throughout her career as a journalist, she has won several awards from The Society of Professional Journalists - Detroit Chapter and the Michigan Press Association. As part of the RetroFoam of Michigan family, Amanda uses her experience as a journalist to write content that will help educate homeowners on the benefits of foam insulation. When Amanda isn't writing, she's spending time with her husband and rescued huskies. She also loves knitting, making art, cooking, and hosting dinner and a movie night for friends and family.