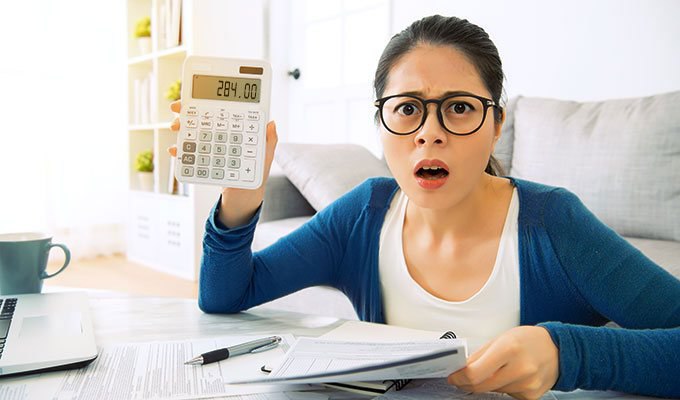 Subscribe
Why is My Electric Bill So High in the Summer?
DTE Energy | Energy bill savings | Consumers Energy | Foam Insulation | high energy bills | high summer electric bills
Like most of us, you are probably wondering why your electric bills are so much higher in the summer.
During the summer we run our air conditioners and fans to keep our homes cool, but we're also running all of our regular appliances as well. You're probably thinking that isn't any different than running your furnace in the winter, but it is.
RetroFoam of Michigan has more than 15 years of experience insulating thousands of homes across the lower peninsula. While we may specialize in foam insulation, we do know a little about saving customers money on their monthly energy bills.
For 2016, RetroFoam of Michigan was recognized by Consumers Energy for the company's efforts in making customers' homes more energy efficient and getting them the most rebates from the energy provider.
In an effort to continue to educate our customers, we have a little information on why those monthly electric bills hit the roof in the summer.
Why are Electric Bills Higher in the Summer?
There are a number of things that determine the cost of electricity in the summer months. The key factors include:
The cost of fuel for power plants that use electricity generators.
Power plant construction, maintenance, and operating costs.
The electricity transmission and distribution systems that deliver electricity also have maintenance and repair costs.
Weather conditions like heat can increase the demand for electricity and that demand drives up price.
The cost for utility providers to supply electricity can literally change minute by minute, but most customers pay rates based on the seasonal cost of the electricity. The change in price is usually a reflection in the demand, availability of generation sources, fuel costs, and power plant availability, according to the U.S. Energy Information Administration.
Electricity prices are usually highest in the summer when total demand is high because more expensive generation sources are added to meet the increased need. Those prices are usually the highest for both residential and commercial customers because it costs more to distribute electricity to them, according to the EIA.
In 2016, the average annual price of electricity in the U.S. was 10.28 cents per kilowatt-hour (kWh). According to the EIA, the annual average prices by utility customers were:
Residential – 12.55 cents per kWh.
Commercial – 10.37 cents per kWh.
Industrial – 6.75 cents per kWh.
Transportation – 9.48 cents per kWh.
How to Reduce Your Electric Bill in the Summer
While the cost of electricity goes up every summer due to demand, that doesn't mean you need to break the bank or sacrificing your comfort.
Just by setting your thermostat a little higher during the summer months, a homeowner can reduce their cooling costs by 3 to 4 percent for each degree of adjustment, according to Consumers Energy. A change in temperature from 74 degrees to 77 degrees could lower the monthly energy bill by more than 10 percent.
Getting a pre-season checkup of your air conditioning unit can also help you save money in the long-run. A qualified contractor can make sure the unit is operating efficiently and getting the homeowner the maximum energy savings. If the homeowner is a DTE Energy customer, they could be eligible for a rebate.
Other ways you can keep your home cool in the summer to lower those monthly bills are pretty simple. Keeping your blinds closed, changing the sheets on your bed, and setting your ceiling fans to rotate counter-clockwise are easy ways to keep you comfortable.
Keeping Your House Cool in the Summer
One of the major factors that impact your monthly energy bills is the condition of the insulation in your home's attic, walls, and crawl space. Poor insulation can break down over time and is prone to airflow, which keeps your AC running longer and your summer electric bill higher.
Foam insulation creates an air barrier that will keep your home nice and cool in the summer and warm in the winter. It does this by filling every nook and cranny where it is installed, stopping any air leakage and movement.
The air barrier also helps to keep the air circulating throughout the home without it escaping through the foam insulation material.
If you would like to learn more about the benefits of foam insulation for your home, check out the learning center. If you live in Michigan's lower peninsula and would like to schedule a free estimate, you can call 866-900-3626 or fill out the form on our website.