Consumers Energy | DTE Energy | Energy bill savings | Foam Insulation | high energy bills | high summer electric bills
Like most of us, you are probably wondering why your electric bills are so much higher in the summer.
DTE Energy | Energy Rebates | News
DTE energy rebates provide homeowners with cash-back rebates for qualifying energy-efficient window and insulation updates. Depending on the improvement, you can receive up to $125 for insulation and $15 per window, according to DTE Energy.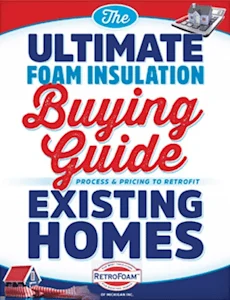 Have questions about insulating your existing home with foam? Our free educational guide compares home insulation types while answering the most frequently asked questions, including the process and pricing of foam insulation.
Consumers Energy | DTE Energy | Energy Rebates | Tax Credits | energy savings
When investing in new insulation or renovation, you should know about the tax credits and rebates you may qualify to use. Energy efficiency is a sweeping trend, as it assists in lowering greenhouse gas emissions and other pollutants. Additionally, it can lower utility bills and send tax rebates and credits your way.