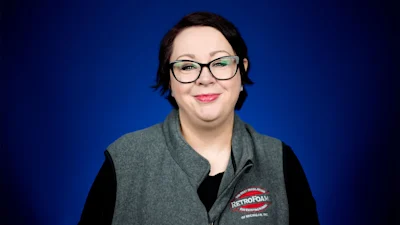 If you've done your research, you know that a superior insulation material can keep a lot of unwanted things out of your home – like allergens, pests, uncomfortable air, and moisture.
Having old, ineffective insulation in your home is a concern, but what about the health ramifications that come along with that? In much older homes, the insulation itself could cause some dangerous health issues.
RetroFoam of Michigan has helped tens of thousands of homeowners not only make their homes more comfortable but also healthier spaces. This is done by updating the insulation in the home, but also by getting the old, dirty insulation out of the attic, crawl space, and rim joist.
With all that experience, we know the health benefits of removing old insulation from your home.
Why Remove Old Insulation in the Home
From the development of hazardous mold to the use of asbestos in older homes, let's take a look at how removing that old insulation is a good idea.
We're not trying to use scare tactics here, but all of these health hazards can be avoided by removing that old insulation and upgrading to a material that doesn't face these same problems.
Creating a Healthy and Happy Home
Keeping that old insulation in your home isn't doing you any favors and carries a lot of risks to your health.
Another thing to keep in mind is that cellulose and fiberglass will shift, settle, and sag over time, which also means these materials are less effective as insulation.
Just one insulation option to make your home healthier is foam insulation. If you'd like to learn more about the benefits of foam in your home, check out the Learning Center on our website.
About Amanda Ringler
Amanda previously has worked as a breaking news and crime reporter, TV news producer, and editor in Flint and Detroit. Throughout her career as a journalist, she has won several awards from The Society of Professional Journalists - Detroit Chapter and the Michigan Press Association. As part of the RetroFoam of Michigan family, Amanda uses her experience as a journalist to write content that will help educate homeowners on the benefits of foam insulation. When Amanda isn't writing, she's spending time with her husband and rescued huskies. She also loves knitting, making art, cooking, and hosting dinner and a movie night for friends and family.