Will Spray Foam Insulation Keep Pests Out of the Home?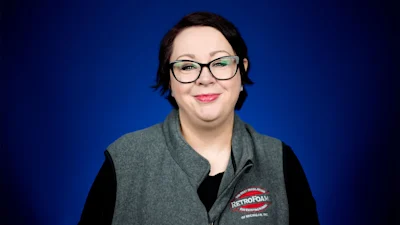 You can hear the constant scratching in your walls, attic, and crawl space.
As your skin begins to crawl, you know that there is an intruder in your home, and it's only a matter of time before they invite their gross little friends in too. You have a pest problem, and they are making their way into your home, so how are you going to kick them to the curb and keep them out.
RetroFoam of Michigan has more than 17 years of experience insulating homes across the lower peninsula and greater Toledo area. We have come across the access points in the attic and crawl space where those creepy crawlies like to come inside with all of that experience.
Now you might be wondering, will spray foam insulation deter mice and other rodents. There's a lot to answering that question, but as a part of our mission to educate homeowners, we're going to break it down for you.
Does Spray Foam Keep Out Mice, Rodents and Pests?
The quick answer to this question is yes, spray foam will work to keep out mice and other pests.
We'll get into how that works in just a minute. It's important to understand first what it is that really invites the critters in the first place.
First, we have to address the most common places for pests like rodents, bats, and even bugs to get into a home. The place where you get the most air leaks is where they come in through, like the crawl space, rim joist, and through openings in the attic.
When these pests are looking for a nice, comfortable place to stay, they are going to run along the outside of a structure until they find an opening. Basically, the little rodent is looking for air movement out of your house.
If it's cold outside and your home is leaking heat, that mouse is going to find that leak and think it's a warm invitation into the house.
Foam insulation in your home will not solve a pest problem that already exists. Still, it can help to prevent a future pest problem.
Spray Foam for Mice Control
First and foremost, you have to take care of the existing problem.
Your best bet for a larger infestation is to call an exterminator. Get all of those rodents out of your house, so you don't have to worry about it.
Next, you'll want to seal up any openings where these critters can get into your home, especially if you notice openings in your roof or larger cracks in your foundation. Those are issues you'll want to take care of right away.
Once this is done, the addition of spray foam insulation can help.
Spray foam offers no food value to rodents or pests.
The good thing about spray foam when it comes to pests is that it does help to seal up those cracks and crevices where it is sprayed, making it more difficult for those unwanted house guests to get inside. That's because spray foam creates an air seal that keeps the inside air where it belongs.
As the creatures search for drafts coming from your home, the spray foam's air barrier leaves nothing for the varmint to find.
Can Mice Get Through Spray Foam?
Like we said, if the critters are already in your home, it is best to hire an exterminator to serve them an eviction notice before you have foam insulation installed.
Spray foam insulation is in no way a repellant. Mice, bats, rats, and other pests can chew through wood to get into and out of your home. So, of course they can chew through the foam.
Foam insulation in the home can definitely help keep pests out as it's that next layer of defense to keep pests out by blocking the air leaks they are looking for.
If you want to learn more about foam insulation and some of its hidden benefits, check out the Learning Center on our website.
Related Articles
How Much Rodent Poop is in Your Attic?
4 Health Benefits of Removing Old Insulation
About Amanda Ringler
Amanda previously has worked as a breaking news and crime reporter, TV news producer, and editor in Flint and Detroit. Throughout her career as a journalist, she has won several awards from The Society of Professional Journalists - Detroit Chapter and the Michigan Press Association. As part of the RetroFoam of Michigan family, Amanda uses her experience as a journalist to write content that will help educate homeowners on the benefits of foam insulation. When Amanda isn't writing, she's spending time with her husband and rescued huskies. She also loves knitting, making art, cooking, and hosting dinner and a movie night for friends and family.