RetroFoam vs Applegate vs Tripolymer: What is the Best Insulation for Existing Walls?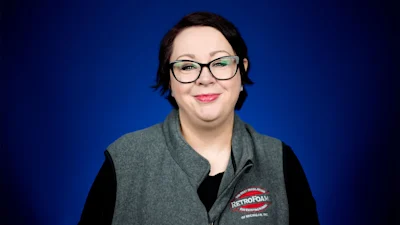 You have decided that foam insulation is the best fit for the existing walls of your home, but now you need to decide which manufacturer will get the job done.
Foam insulation for existing walls is made by three companies – RetroFoam, Applegate, and Tripolymer.
RetroFoam of Michigan has more than 20 years of experience insulating thousands of homes across Michigan's Lower Peninsula, so we are experts when it comes to foam insulation in your existing walls.
As part of our continued efforts to educate our customers to help them make the best decisions for their homes, we are here to discuss what are the best types of foam insulation for existing walls.
Who are Tripolymer, Applegate, and RetroFoam?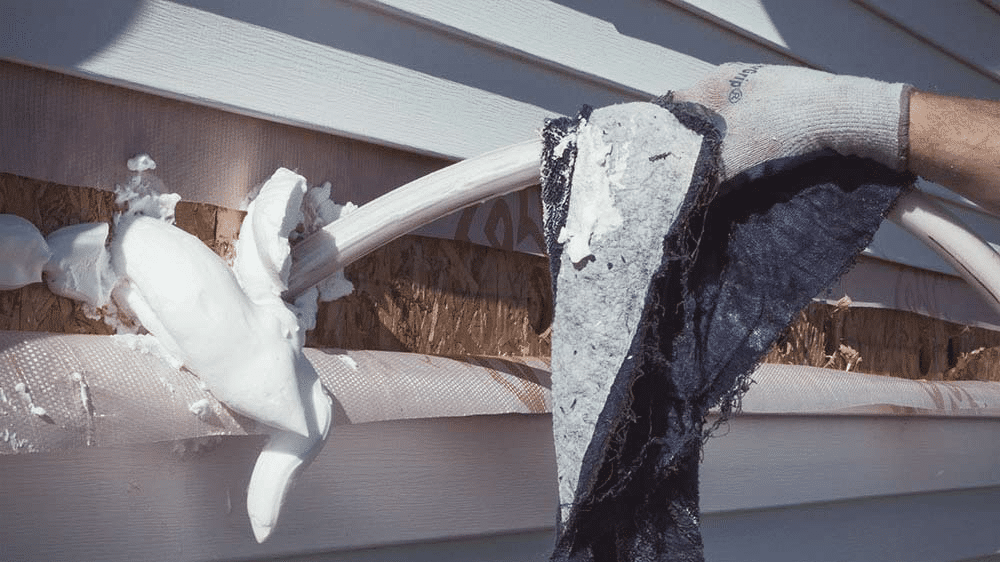 Tripolymer is a family-owned and operated business and boasts being one of the first distributors of phenolic-based wall insulation. Tripolymer's injection foam insulation is installed by certified and trained dealers across the United States.
Applegate was established in 1952 as a heating and cooling equipment contractor with dreams of reducing energy bills for homeowners. By the end of 1978, Applegate Insulation Manufacturing was supplying several insulation contractors with premium quality cellulose.
In later years, Applegate began offering foam insulation to contractors for home and commercial applications.
RetroFoam is a unique company with innovative technology that has been perfected over a period of 35 years with more than 30 dealers across the country, including RetroFoam of Michigan. RetroFoam's mission is for every home in the country to be warmer and cooler, drier, and more energy-efficient.
What is Injection Foam Insulation Made Of?
While RetroFoam, Applegate, and Tripolymer all offer injection foam insulation, the composition and what the foam is made up of is different.
Tripolymer Insulation
Tripolymer is made from the same family of thermosetting plastics that billiard balls are made from.
It also has some fire-proof coatings. Tripolymer is non-toxic and eco-friendly, according to the Tripolymer website.
Applegate R-Foam Insulation
Applegate R-Foam Insulation is a two-component foam product that is installed using compressed air with high-speed installation equipment.
A kiln-dried, water-based powder resin is combined with a foaming agent catalyst to produce a freshly mixed product for each project, according to the Applegate's website.
RetroFoam Insulation
RetroFoam is a three-part resin injection foam insulation designed to insulate enclosed cavities, such as existing walls.
As the resin mixes with a foaming agent and water, it creates RetroFoam insulation. The consistency looks similar to shaving cream. The injection foam insulation is made to fill all the nooks and crannies while making its way between wires and pipes in existing walls.
Are Tripolymer, Applegate, or RetroFoam Foam Insulations Safe for the Home?
When choosing an insulation for the home, the first question homeowners have is if the product is safe to use in their homes.
Tripolymer Insulation
Tripolymer does not use formaldehyde in the manufacturing process.
It is safe, water-soluble during installation, biodegradable, and does not emit toxic gasses during or after insulation, according to the company's website.
Tripolymer can also help prevent the spread of fire through the walls of the home.
Applegate Insulation
Applegate is Class One Fire Rated.
The product has less than .25 percent formaldehyde content in its resin and below detectable limits of formaldehyde off-gassing, according to the company's website.
RetroFoam Insulation
RetroFoam has a Class One Fire Rating, which means it is non-combustible.
Even in intense heat, RetroFoam will not burn or melt; however, it will char, lose weight, and disintegrate in the event of a fire.
RetroFoam has a trace amount of formaldehyde in the dry materials at 0.06 parts per million. During the mixing process in the trailer, the formaldehyde is bonded into the material, and by the time the product is injected into the walls, it is classified as formaldehyde-free because it can't off-gas out into the home.
RetroFoam is also environmentally safe.
What is the Existing Wall Insulation Process?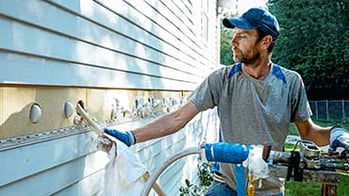 All three foam insulation companies follow
the same procedure for installing injection foam insulation in existing walls.
Injection foam can be installed into an enclosed cavity, such as existing walls
with no need to tear down walls or wait
until you remodel.
Injection foam insulation can be installed without removing the outdated fiberglass insulation.
Exterior existing walls can be insulated with injection foam from the outside in most cases. There are rare instances when it is necessary for crews to insulate from the inside of the home.
For homes with aluminum or vinyl siding, a piece is removed from the house and a hole is drilled into each stud cavity. Any excess foam is then cleaned up, the holes are plugged, and the siding is replaced.
For brick homes, small holes are drilled through the mortar joints between every stud to inject the foam insulation. Once the cavity is filled, the holes are re-mortared.
Wood siding is trickier to work with. If the siding can be easily removed, the same process for aluminum and vinyl siding is followed. If the wood siding can't be removed, holes must be drilled through the wood siding. The holes are then filled with wood plugs.
What is R-Value?
R-Value is defined as an insulation material's capacity to resist heat flow.
Basically, that means if the material has a higher R-Value, then it has greater insulating power. While R-Value is kind of important to understand, it's not the revered determiner for all things insulation.
Reducing an insulation material to just a number isn't telling you the entire story. Heat flows in and out through radiation and convection. The heat loss through convection, or airflow, can account for around 40 percent of total energy loss in the home.
This can become a huge issue if you are only using R-Value to choose the insulation for your home.
Does Tripolymer, Applegate, or RetroFoam Offer Sound Dampening Qualities?

Most homeowners are looking to make their homes more comfortable and energy-efficient.
One benefit of some foam insulations is the material is excellent for cutting down on noise that is coming in from the outside. It is important for the homeowner to research the type of foam their contractor is using to ensure it has sound dampening qualities.
Tripolymer, Applegate, and RetroFoam all have sound dampening qualities that keep those neighborhood sounds outside where they belong.
Choosing the Best Foam Insulation for Your Existing Walls
Now that you have read about your injection foam insulation options, you might want to learn more about what RetroFoam has to offer.
Our Learning Center has a ton of resources that you might find helpful in your educational journey.
If you have decided that RetroFoam injection foam insulation is the better fit for the existing walls of your home and live in Michigan's Lower Peninsula, give us a call at 866-900-3626 for a free estimate, or fill out the form on our website.
Related Articles
What is Injection Foam Insulation? What it's Made of, How it Works, & More
What is the Best Insulation for Exterior Walls?
What is RetroFoam Home Insulation?
About Amanda Ringler
Amanda previously has worked as a breaking news and crime reporter, TV news producer, and editor in Flint and Detroit. Throughout her career as a journalist, she has won several awards from The Society of Professional Journalists - Detroit Chapter and the Michigan Press Association. As part of the RetroFoam of Michigan family, Amanda uses her experience as a journalist to write content that will help educate homeowners on the benefits of foam insulation. When Amanda isn't writing, she's spending time with her husband and rescued huskies. She also loves knitting, making art, cooking, and hosting dinner and a movie night for friends and family.