Installing Injectable Foam Insulation for Existing Homes from the Inside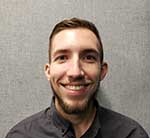 The aesthetics of the outside of your home is what made you fall in love with it in the first place, so you don't want to do anything that could change it.
Whether you have nice slate or stone siding, or you just want to insulate some interior walls, injection foam insulation can be installed from the inside.
As the operations manager here at RetroFoam of Michigan, I have worked with homeowners who have decided to install the injection foam from the inside was the best fit for their project. When this happens, we have an installation process in place that requires some prep, but is just as effective as insulating those interior walls or exterior walls from the outside.
In this article, I will walk you through some of the prep that needs to be done before the install, as well as our process for insulating exterior walls in an existing home from the inside.
Prep Tips for Before Interior Injection Foam Insulation Installation
Before the installation can take place there are a few things you need to do beforehand.
A good insulation contractor doesn't want to damage your furniture or keepsakes. This is why we recommend all furniture be moved 5- to 6-feet away from the walls before the scheduled installation.
Another thing we suggest is removing anything else from the walls like photos or anything you might have on shelves.
If you have furniture that can't be moved, then those items need to be identified so the installation crew can be sure to cover them.
How to Install Injectable Foam Insulation for Existing Homes from the Inside
There is quite a bit of prep work that goes into injecting foam insulation from the inside.
This is because a good contractor wants to make sure your belongings and flooring looks like it did before they got there.
When the installation crew arrives, the first thing they do is cover that furniture that couldn't be moved. They will also make sure to cover everything in the room where they are working to reduce furniture, railings, counters, etc. from getting covered in drywall dust.
If there is carpeting, a sticky plastic is put over it to keep the carpet nice and clean. If there are hardwood floors or other porous floorings, rosin paper is laid out and painter's tape is used to secure it. We don't want to damage the flooring or leave any kind of mess there either.
Another step we take to reduce dust is to use a shop vac to suck up the dust as crews drill into the drywall. This is all of the prep we do because we use every precaution to make sure we leave the house as clean as it was when we arrived.
Now for the installation process.
One member of the crew will do a chalk line on the walls, so the holes drilled into the stud cavities are centered on the line. Another crew member will then follow along and drill one hole into each stud cavity.
The foam is then injected into each stud cavity.
As the installer finishes injecting the foam into each cavity, another crew member follows behind them to place a Styrofoam plug into each hole with drywall repair tape and drywall mud. This mud will be a rough patch.
Once the mud is smoothed out, it just comes down to cleaning up the mess and removing all of the plastic.
Voila! The walls have been insulated and your siding is exactly how you remember it.
Updating the Insulation in Your Home
Reading the process for insulating your walls from the inside hopefully relieved any apprehension you may have had about the process.
Our goal is to get in and out of your home without a trace. That's why we say we treat every house like grandma's house – it's about that respect of not leaving a mess or breaking any of your stuff.
We take this approach with every area of the home.
Now that you know how we handle exterior walls, maybe you'd like to learn more about how we can insulate the rest of your home?
Well, you're in luck. Check out the Learning Center on our website to learn more about foam insulation and our process.
Related Articles
Can You Insulate Existing Interior Walls?
How to Insulate a House Without Taking Down Drywall
How to Reduce Drafts in Your Home