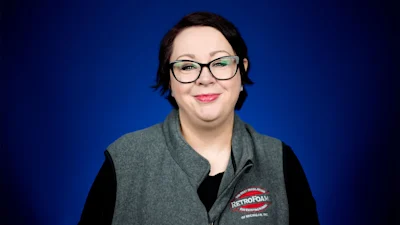 As the temperature drops and you kick on your furnace have you noticed condensation forming on your walls?
What about in the summer when it's hot out and you kick on your air conditioner?
Condensation can be a huge issue when it comes to the health of your home and could even end up costing you money if you have to replace the drywall. The last thing you want to deal with is mold forming on your walls.
RetroFoam of Michigan has helped homeowners across the Lower Peninsula handle condensation issues. With more than 17 years under our belts, we know what causes condensation on walls and how to fix it.
In our continued efforts to educate homeowners, we are going to explain what causes the problem and how to prevent condensation on interior walls.
What Causes Condensation on Interior Walls?
If there is a large temperature difference from the outside to the inside of your home and you're lacking insulation, this can cause walls dripping with condensation.
They might not actually drip, you might just find that your wall is moist. In either scenario, going unchecked can lead to bad news.
This is most commonly seen in the winter months when it's very cold outside, so you're making the inside very warm. In the summer your home might be about 70 degrees, while the outside temperature is 90-degrees. In the winter your house will be slightly warmer around 75 degrees, but the outside temperature is closer to 20 degrees. This stark difference in temperature is why it is more common in the winter.
The dewpoint, where the condensation will form, is always on the warm side of the structure.
Condensation in the corner of the room is even more prominent because that is typically where insulation is lacking the most.
If you have a home that was insulated with fiberglass when it was installed the contractor likely just pushed the material into the corners to try and make it fit. The problem here is you are left with no insulation coverage, not to mention fiberglass doesn't create an air seal.
Cold air is going to get through the siding, sheathing, and fiberglass. It's going to transfer through to the drywall and meet that warm interior air. The dewpoint is then formed on the inside of the drywall.
In extreme cases, we have had customers who called us because the condensation that formed actually froze.
In the summer months, you might notice it more because you'll see mildew spores start to come through near the floor and in the corners. Your lifestyle can actually make this even worse, especially if you boil a lot of water or take long, hot showers without the bathroom fan running.
How to Prevent Condensation on Interior Walls
If you want to prevent condensation on your interior walls, you're going to need to update your home's insulation.
A material that creates an air seal will stop the outdoor temperatures from getting inside.
If you would like to learn more about air sealing your home with foam insulation, check out the Learning Center on our website.
Related Articles
8 Things to Do When Identifying Condensation or Mold in Your Home
4 Health Benefits of Removing Old Insulation
Exterior Wall Insulation Problems: Top 5 Things to Look Out For
About Amanda Ringler
Amanda previously has worked as a breaking news and crime reporter, TV news producer, and editor in Flint and Detroit. Throughout her career as a journalist, she has won several awards from The Society of Professional Journalists - Detroit Chapter and the Michigan Press Association. As part of the RetroFoam of Michigan family, Amanda uses her experience as a journalist to write content that will help educate homeowners on the benefits of foam insulation. When Amanda isn't writing, she's spending time with her husband and rescued huskies. She also loves knitting, making art, cooking, and hosting dinner and a movie night for friends and family.