What are the Best Insulation Options for New Homes? (Spray Foam vs Fiberglass vs Cellulose)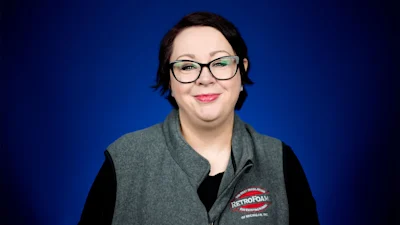 You're in the process of building your new home, and now it is time to decide on the insulation.
NOTE: This article focuses on the best insulation for new home construction. If you are looking for the best insulation options for your existing home, check out our related article: "Which Insulation is Best for My Existing House?"
Choosing the best building insulation material is important because you spend the majority of your time in your home, so it needs to be nice and comfortable when you're there. Saving money on monthly energy bills is another big factor to consider since you don't want your new home to cost you more money than it needs to.
Reducing the air movement in and out of your new home is key to making sure it is energy efficient. Controlling that air leakage is also important to prevent moisture issues in the future.
Creating an air barrier with insulation can block air movement throughout the home. That air barrier will prevent air leakage into and out of your home, which can account for nearly 30 percent of a home's heating and cooling costs, according to the U.S. Department of Energy.
RetroFoam of Michigan has more than 15 years of experience insulating new build homes across the lower peninsula, so we know what needs to be done to create a comfortable and energy-efficient home.
In our continued efforts to educate you – the homeowner – we have gathered information on the most commonly used insulation materials in new home construction.
Best Insulating Building Materials for New Construction Homes
The most commonly used building insulation materials are spray foam, fiberglass, and cellulose.
Let's take a look at the best insulation for new construction homes starting at the top of the house down to the bottom.
Best Attic Insulation for New Homes: Cellulose, Fiberglass, or Spray Foam

Attic insulation is important if you want to keep your hard-earned money from pouring out of your roof, attic insulation is a must.
The best roof insulation options for an attic are open cell spray foam, fiberglass, and cellulose.
Cellulose is one of the oldest insulation materials available on the market. It can be either installed as loose-fill on the attic floor or as a blown-in material. Cellulose is primarily made of recycled newsprint or denim.
Cellulose insulation is inexpensive when insulating an attic when compared to other materials.
While cellulose might be a cheaper option, you must keep in mind that it can settle up to 20 percent, will shift to one side of the attic, and doesn't create an air seal. Without an air seal, the cold and hot air will move freely through the attic without anything to stop it.
Fiberglass is another traditional form of insulation found in many homes across the country. It is made of extremely fine glass fibers. While it is the least expensive option, which makes it attractive, it is the least effective.
Fiberglass insulation still allows for airflow into the attic.
Spray foam insulation is the most energy-efficient insulation to create an air barrier in the attic. Certain spray foams can expand up to 100 times its original size, so it fills all of the nooks and crannies in the attic.
The main ingredients in certain spray foams are water-blown and organic chemical compounds derived from petroleum extracts. This makes the material environmentally safe.
Spray foam is also Class One Fire Rated for the attic, which means it won't serve as a catalyst if there is a fire. It also doesn't retain water, so it won't promote mold or mildew growth.
The downside of spray foam insulation is that it is more expensive than the other insulation options.
RELATED: Why is the Cost of Spray Foam Insulation vs Cellulose in the Attic So Much More?
Best Open Wall Cavity Insulation for New Homes: Spray Foam, Fiberglass, or Wet Applied Cellulose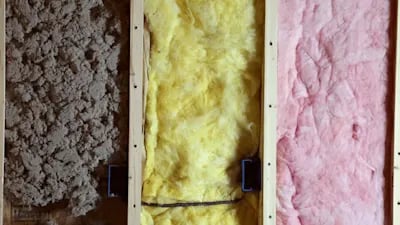 Insulating the open wall cavities of your new home is a must if you want to keep your home nice and comfortable, free from annoying drafts that are problematic in many homes.
Much like the attic, and the rest of your home, the recommended insulation for walls is a material that will create an air barrier and will stop air leakage. Your common wall insulation options are spray foam, fiberglass batts, and wet applied cellulose.
When insulation works properly, it impacts the conduction – heat transfer – and the convection – airflow – which can both impact the comfort and energy efficiency of your home.
Fiberglass insulation can be installed in the open wall cavities in batts or rolls.
Wet applied cellulose is installed differently than a regular pack of cellulose. The material is mixed with a bonding agent and then sprayed into the wall cavity. If mixed properly, the wet cellulose sticks to the cavity without the netting required for dry blown cellulose.
Spray foam insulation can be sprayed into the wall cavity to create an air barrier. Open cell spray foam is the better option over closed cell. A home tends to shift and settle, so you'll want an insulation that can move and flex with your home, and that is open cell spray foam.
While open cell and closed cell are both spray foam insulations, there are differences between the two as far as how they are applied, their efficiency in homes compared to other structures, and how they work in general.
Open cell foam is lightweight, pliable, and easy to work with, whereas closed cell foam is rigid and very dense.
Open cell spray foam has a very high expansion rate, sometimes as much as 100 times over. This makes it an ideal option for homes because it gets in the nooks and crannies in attics, crawl spaces, and rim joists.
Closed cell spray foam has very minimal expansion when applied.
There is another option some contractors may suggest called "flash and batt" - a combination of spray foam insulation with fiberglass batts. This is when a contractor applies a "flash" of closed cell spray foam for an air seal and then puts fiberglass batt insulation over it. At first look, you may think, "That gives me even more insulation, so why is that a bad thing?"
This hybrid model could work if done properly. However, many contractors suggest this to cut costs and apply the flash of closed cell at less than the 2-inches required to create an air seal. This can cause problems in the future.
On the flip side, if you apply 2-inches of closed cell foam, the extra fiberglass isn't needed, as that will be enough in most cases to pass code using the performance method.
Traditional insulations, like cellulose and fiberglass, still allow for air movement into the home. That means during the winter months, heat is going out while the cold air is getting inside. Foam insulation is the only product that acts as an insulator and an air seal.
RELATED: Exterior Wall Insulation Problems: Top 5 Things to Look Out For
Best Crawl Space and Rim Joist Insulation for New Homes: Spray Foam or Fiberglass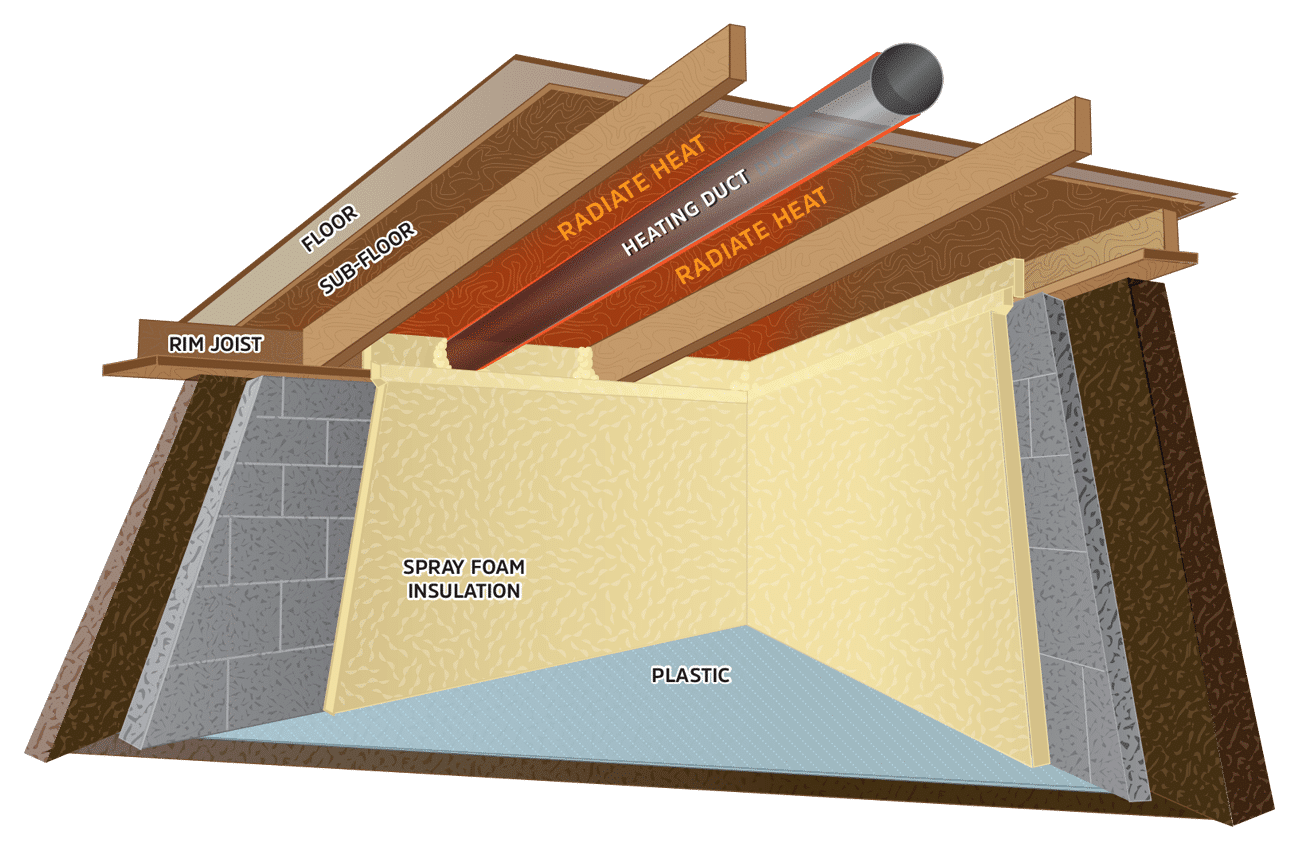 You don't want to deal with cold floors or drafts coming from the bottom of the walls of your brand-new house or the nightmare of frozen pipes.
Insulating the crawl space and rim joist will prevent this if you use the right material. Fiberglass and spray foam are the main options for these areas.
For both the crawl space and rim joist, you will want an insulation material that is a non-water sensitive insulation that will also prevent interior air from touching the cold surface.
Allowing that interior air that is regularly full of moisture can cause condensation and promote mold and mildew growth. This is why fiberglass batts are not a good fit for either area.
Fiberglass holds moisture once it becomes wet. It will promote mold and mildew growth and sag where it has been installed. Spray foam insulation doesn't do either of those things.
The Building Science Corporation recommends a foam-based insulation in these areas because of the air seal it creates.
Meeting the Building Code with Spray Foam Insulation
When going through the building process, many builders are looking at meeting code, even with insulation.
When meeting building code, both builders and homeowners will almost always try to do it based on the prescriptive requirements. This means the code calls for materials and assemblies to reach a certain rate, score, or measurement. However, an alternative way to meet code is the performance method.
Using the performance method generally entails using a product or material that offers a benefit outside of the prescriptive code. For instance, foam insulation provides an air seal, and an air seal isn't factored in for the prescriptive requirements of insulation.
Therefore, if you use an insulation material that creates an air seal, it's performance will outweigh its prescriptive rating and thus will pass code using the performance method.
There are several paths you can choose to meet performance, so you should talk to your contractor about that plan.
RELATED: How to Pass Code Without Meeting Prescriptive R-Value
Choosing the Best Insulation for New Home Construction
Insulating your home will have outstanding comfort and energy efficiency impacts for years to come.
There are plenty of home insulation choices for your new build home, each with their pros and cons. Whether you are looking for the best energy-efficient insulation or just focused on the most cost-effective insulation material, it is good to know all of your options when creating the home of your dreams.
Related Articles
New Home Insulation Problems: 5 Things You Don't Want to Happen
Is the Up-Front Cost of Spray Foam Insulation Worth it When Building a New Home?
About Amanda Ringler
Amanda previously has worked as a breaking news and crime reporter, TV news producer, and editor in Flint and Detroit. Throughout her career as a journalist, she has won several awards from The Society of Professional Journalists - Detroit Chapter and the Michigan Press Association. As part of the RetroFoam of Michigan family, Amanda uses her experience as a journalist to write content that will help educate homeowners on the benefits of foam insulation. When Amanda isn't writing, she's spending time with her husband and rescued huskies. She also loves knitting, making art, cooking, and hosting dinner and a movie night for friends and family.