Is the Up-Front Cost of Spray Foam Insulation Worth it When Building a New Home?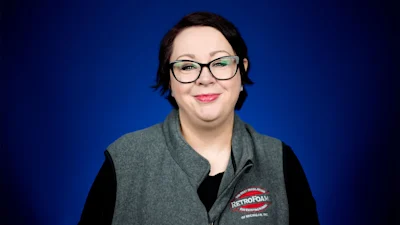 You're planning to build your dream house, but that dream can quickly become a nightmare if it isn't comfortable and energy-efficient.
While your new home is little more than blueprints, the conversation of insulation is already happening as part of the process.
When you're developing your dream home, there are a lot of cost factors to consider, but don't let sticker shock deter you from making the right choice.
Spray foam insulation is typically two to three times more expensive than cellulose or fiberglass insulation.
There is a lot of time that goes into building a new home, which can be stressful when you want everything to be perfect. You know in your mind what color the walls will be, what kind of floors you want, and your cabinets, but to make that dream home perfect, you need to also choose the right insulation.
You may want to cut corners where it makes sense. Maybe you pick the laminate countertop instead of the marble, but when it comes to insulation, the cheaper option isn't always better.
Spray foam insulation does cost more than traditional options, but over time it pays you back in energy savings, and you can't really put a price on the comfort of your family.
So, is spray foam insulation worth it? Is it worth the extra cost?
Here we give you a glimpse at things like energy savings, replacement costs, and comfort.
RELATED: How Much Does Spray Foam Insulation Cost When Building a New Home?
Spray Foam Energy Savings Over the Life of the Home
Spray foam insulation is the only insulation material that will give your home a complete air seal to keep your home comfortable year-round, and with that comfort comes energy efficiency.
No matter if it's the dead of winter or the dog days of summer, foam insulation will keep your home comfortable because it keeps the air you are paying to treat inside while the elements stay outside where they belong.
While you can't put a price on comfort, you can put a price on your furnace or air conditioner not running constantly. This not only reduces your carbon footprint but also keeps your monthly energy bills under control.
Now for the alternative.
Fiberglass and cellulose can help to block some of that cold or warm air from getting inside, but it doesn't stop it completely. The chances are good that you will still be dealing with high energy bills and an uncomfortable home.
Traditional types of insulation don't have the same air seal capabilities as spray foam, so air and pollutants can still move through it.
Now for the numbers.
When insulating your home with foam insulation, you are looking to save between 15 to 50 percent on monthly energy bills. Spray foam energy savings can add up to thousands of dollars in savings over the life of your home.
RELATED: Monthly Energy Bills Savings from Foam Insulation 'Paid Itself Off' in Just 5 Years, according to Homeowner
Future Home Insulation Replacement Cost
Unlike a fine wine, fiberglass and cellulose don't get better with age.
It's inevitable that over time you will need to replace those materials because they are known to breakdown, sag, and shift. You're looking at replacing those materials as soon as 15 years, but don't forget they also require constant maintenance.
Spray foam insulation never needs to be maintained and never has to be replaced, as long as the product is installed properly. When hiring a foam insulation contractor, it's essential to find one that offers a lifetime warranty.
The only exception to the replacement rule when it comes to foam insulation is if you end up doing some manner of remodeling in the future. This is the only exception to the rule because once the foam is installed, it should last the lifetime of the home.
Cost to Fix Future Home Problems Caused by Poor Insulation
The ground hasn't even been broken on your new home, and we're already talking about the worst-case scenario.
Flooding or water leaks shouldn't happen, but if they did, the kind of insulation in your home could end up costing you even more money when it comes to fixing the problem.
Fiberglass and cellulose are known to retain water that gets into the material. This means that water will be held against the wood frame of your home, as well as the drywall. You not only will have to replace the insulation but take care of any mold or mildew issues that arise and replace the drywall.
Foam insulation from the top manufacturers won't need to be replaced if it gets wet. That is just one of the added benefits of foam insulation is that it doesn't retain water, it also doesn't hold moisture against the frame or drywall in your home if the worst were to happen.
Other future problems you can avoid with foam insulation is damage to the roof. The formation of ice dams due to poor or inadequate insulation can cause holes in the roof, and water leaks into your attic. Ice dams can also lead to wood rot, mold and mildew in your home, and damage to the gutters.
Foam insulation, unlike traditional materials, combats those ice dams by maintaining a constant temperature in the attic similar to the rest of the home. This will keep the snow on your roof from melting and turning into ice dams near the edges and gutters.
RELATED: New Home Insulation Problems: 5 Things You Don't Want to Happen
Is Spray Foam Insulation Worth It?
Is spray foam insulation worth the money? It really depends on your priorities.
If you see the benefit of insulating your new construction home correctly from the start for long-term comfort, energy savings month after month, and fewer headaches while you live in the house, then spray foam insulation may very well be worth the extra cost to you.
Check out our other resources as you continue your home insulation research.
Related Articles
What are the Best Insulation Options for New Homes?
Open Cell vs Closed Cell Foam Insulation: Which is Better for My Home?
R-Value vs Air Seal: What is More Important When Buying New Insulation?
About Amanda Ringler
Amanda previously has worked as a breaking news and crime reporter, TV news producer, and editor in Flint and Detroit. Throughout her career as a journalist, she has won several awards from The Society of Professional Journalists - Detroit Chapter and the Michigan Press Association. As part of the RetroFoam of Michigan family, Amanda uses her experience as a journalist to write content that will help educate homeowners on the benefits of foam insulation. When Amanda isn't writing, she's spending time with her husband and rescued huskies. She also loves knitting, making art, cooking, and hosting dinner and a movie night for friends and family.