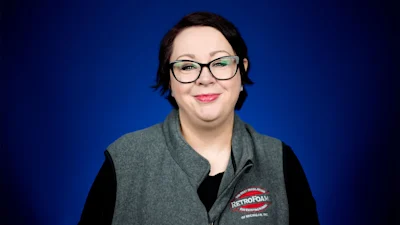 The blueprints have been drawn up, and you have decided on countertops and flooring for your new home, but now it's time to look into the cost of spray foam insulation.
NOTE: This article focuses on the cost of spray foam insulation for new home construction. Check out our other articles if you are looking for the foam insulation cost for existing homes or pole barns.
Your new home needs to be the comfortable and inviting place you always dreamed it would be. The right insulation will leave you and your family warm in the winter and cool in the summer while saving you money on your monthly energy bills.
RetroFoam of Michigan has more than 20 years of experience insulating new build homes across the Lower Peninsula with superior spray foam insulation.
In our continued efforts to educate homeowners, here is a look at how much it would cost to insulate a new construction home.
New Home Insulation Options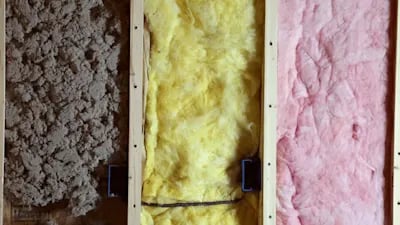 The most commonly used insulation materials for new home construction are spray foam, fiberglass, and cellulose.
You've likely already done your homework and talked with your contractor about the benefits of spray foam. You will want to reduce air movement in and out of your home while making it more energy-efficient.
Controlling that air movement will also help you avoid any condensation issues that lead to moisture problems.
Spray foam may cost between two and three times more than traditional insulation materials. Still, it prevents many future problems and pays you back over the life of the home with lower energy bills, making it worth the investment.
If you are looking to prevent future problems while providing a comfortable home for your family and saving money on monthly energy bills, then spray foam insulation is the way to go.
How Much Does it Cost to Insulate a New Build House with Spray Foam Insulation?
New build homes run the gamut when it comes to size.
We've insulated new homes from around 1,100 square feet all the way up to 6,000 square feet. The average home we insulate is usually in the 2,000- to 2,500-square-foot range.
The price range to insulate the average-sized new construction home is between $12,000 and $25,000 from the top to the bottom.
The price range for a home around 1,000 square feet would be between $7,000 and $12,000, while insulating a new 6,000-square-foot home would be more than $60,000.
What Factors Determine the Total Cost of Spray Foam Insulation When Building a New Home?
The home's square footage will always be the number one factor when determining the project's cost.
The more area that needs to be insulated with spray foam, the higher the cost will be. Some houses are built like a box, which makes the process easier and less expensive. Other houses have more complex layouts, meaning more square footage and installation difficulty. These more intricate designs will cost more to insulate.
The same is true for the attic.
Many variables in the attic can impact the cost of spray foam, such as the roof's pitch and whether the roof deck or attic floor will be sprayed.
The roof deck would be insulated to create an unvented attic system, which is great for storage or conditioned space. The attic floor would be sprayed in a traditional vented attic system and has less square footage than spraying the roof deck.
The type of material used can also factor into the cost of the project.
The spray foam options available are open cell and closed cell. Open cell spray foam is less expensive than closed cell, but there is more to it than just cost when you look at the differences.
Open Cell vs. Closed Cell Spray Foam When Building a New Home

Both open cell and closed cell are spray foam insulation that creates an air barrier, but there are some differences between them aside from just cost.
Those differences include how they are applied, their efficiency in homes compared to other buildings, and how they work. Let's take a quick look at those differences.
Open cell spray foam is a lightweight material and very pliable, making it easy to work with. Closed cell spray foam is rigid and very dense.
Open cell has a very high expansion rate that will get into your new home's nooks and crannies. Closed cell has a very minimal expansion rate when applied.
Another benefit of open cell spray foam over closed cell is the ability to reduce sound waves, keeping those outdoor noises outside where they belong.
Something important to keep in mind is that a new home is going to shift and settle over time. Because open cell is pliable, it will move with the house, whereas closed cell will pull away from the studs.
In all honesty, you will hear people rave about how closed cell spray foam adds structural integrity to your new home, but if you're counting on your insulation to hold your house together, you have much bigger problems going on.
Both open cell and closed cell spray foams are great insulators and create air seals. Because of the facts and differences listed above, closed cell is best to be applied in most commercial settings and on the open walls of a pole barn, while many homeowners are choosing open cell for their new homes.
How Long Does it Take to Install Spray Foam Insulation When Building a New Home?
When it comes to new construction, it could take days or weeks before the insulation can be installed.
This is because the insulation installation is scheduled around other contractors, such as windows or other parts of the home that need to be worked on first.
Insulation contractors also have to work around inspections, so the framing and other aspects of the house need to be inspected and approved before the insulation can be installed.
Once all of the plans have been finalized and inspections have been passed, a date that works and coincides with the rest of the construction is worked out.
On the installation day, two crews will come to the construction site and begin spraying the foam in the open cavities. For a 2,000- to 2,500-square-foot home, it can take one to two days to insulate the house from top to bottom. This includes any preparation around doors and windows and covering certain items up.
It also includes cleanup, which consists of cleaning up the studs for the contractor who comes in next to hang the drywall.
RELATED: 6 Tips to Get on the Same Page with Your Building Code Inspector During New Home Construction
Best Insulation for New Construction
Spray foam is the best option for new home insulation when looking to create an air seal, ensuring the home will be comfortable and saving you money on monthly energy bills.
To get a rough idea of the cost of spray foam insulation for your new construction home, check out these additional resources.

Related Articles
Is the Up-Front Cost of Spray Foam Insulation Worth it When Building a New Home?
New Home Insulation Problems: 5 Things You Don't Want to Happen
Spray Foam Insulation for New Build Homes: Answers to Frequently Asked Questions
Ultimate Foam Insulation Buying Guide for New Build Homes
About Amanda Ringler
Amanda previously has worked as a breaking news and crime reporter, TV news producer, and editor in Flint and Detroit. Throughout her career as a journalist, she has won several awards from The Society of Professional Journalists - Detroit Chapter and the Michigan Press Association. As part of the RetroFoam of Michigan family, Amanda uses her experience as a journalist to write content that will help educate homeowners on the benefits of foam insulation. When Amanda isn't writing, she's spending time with her husband and rescued huskies. She also loves knitting, making art, cooking, and hosting dinner and a movie night for friends and family.