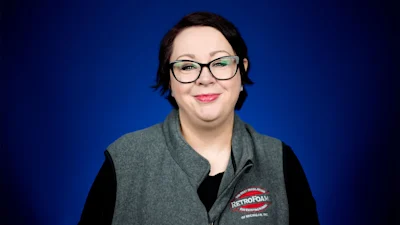 "It made the difference like night and day."
That's how homeowner Jack Lash explained his home after he had injection foam installed in his exterior walls and the common wall of his garage. Jack was suffering from cold spots and drafts, as well as high heating costs.
Jack said most older houses have those same drafts and cold spots, but his house isn't that old. He knew something needed to be done, so he called RetroFoam of Michigan.
"Josh was probably the most friendly, courteous, respectable, and professional salesman I have encountered in my remodeling experiences." Jack went on to say on the day of his install, the crew didn't leave any evidence they had been at his house following the installation and clean up.
Now that his home is better insulated, Jack has noticed a significant difference in his heating costs.
"My heating costs dropped way down," Jack said. "Our propane just lasts longer."
Before having the injection foam installed in his home, Jack said he could spend around $500 for propane to heat his house for the winter. He said now that $500 stretches much further and lasts two winters. He said those savings made up for the cost of the foam.
"After the fifth year it had already paid for itself," Jack said.
Another benefit Jack has started to notice in his home is the residual heat created by the foam's air seal.
"On those days it was below zero, you can feel the heat blast you right in the face," Jack said. "There are no ducts there, it's just residual heat."
On top of a warmer house, Jack said his house has been much cooler in the summer as well. He said he just blows the cooler air up from the basement and has a low setting on his air conditioner to keep his house comfortable during the hot summer months.
Jack attributes the injection foam in his walls for keeping his house comfortable now year-round.
Benefits of Foam Insulation
If you're like Jack and are tired of dealing with an uncomfortable home and high heating and cooling costs, it might be time to re-evaluate your home's insulation.
If you think foam insulation might be the solution to the comfort problems you're experiencing and live in Michigan's lower peninsula, give us a call to set up a free in-home estimate at 866-900-3626 or fill out the form on our website.
About Amanda Ringler
Amanda previously has worked as a breaking news and crime reporter, TV news producer, and editor in Flint and Detroit. Throughout her career as a journalist, she has won several awards from The Society of Professional Journalists - Detroit Chapter and the Michigan Press Association. As part of the RetroFoam of Michigan family, Amanda uses her experience as a journalist to write content that will help educate homeowners on the benefits of foam insulation. When Amanda isn't writing, she's spending time with her husband and rescued huskies. She also loves knitting, making art, cooking, and hosting dinner and a movie night for friends and family.