Flash and Batt Insulation Problems: 4 Issues You Want to Avoid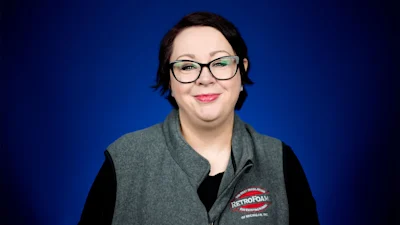 Flash and batt insulation is used most commonly in new construction homes or remodeled homes in the walls, but that doesn't mean it doesn't come with its fair share of problems.
RELATED: New Home Insulation Problems: 5 Things You Don't Want to Happen
Flash and batt is a combination of spray foam insulation with fiberglass batts. It's a technique used by some insulation contractors where a flash of closed cell spray foam at 1- to 2-inches is applied in an effort to create an air seal and then puts fiberglass batt insulation over it.
It is always good to look at the big picture to understand the flash and batt insulation pros and cons. For example, flash and batt can seem like a cheaper option if the air seal is created properly. However, there are still problems with the method from moisture issues to no air seal.
RetroFoam of Michigan has insulated thousands of homes across the lower peninsula, and some of those have been fixing problems that arise from flash and batt.
In our efforts to educate homeowners, we have compiled a list of some of the problems caused by flash and batt insulation.
Flash and Batt Insulation Problems
1. No Air Seal Is Created
Your contractor may suggest just an inch of closed cell spray foam coupled with the fiberglass insulation, but 1-inch of spray foam isn't going to create an air seal. That air seal is important because that keeps the air you pay to heat or cool inside and Mother Nature outside.
Solution: A minimum of 2-inches of closed cell spray foam is required to create an air seal.
2. Flash and Batt Moisture Builds Up On the Foam and in the Fiberglass
If an air seal isn't created, then condensation will form as warm air meets cold air in the wall cavity. This condensation will lead to the growth of mildew and mold. It can also lead to wood rot as the fiberglass will retain that moisture.
Solution: Ensure the insulation installed in your wall cavities creates an air barrier and doesn't promote mold or mildew growth.
3. There is an Added Cost of Adding Fiberglass, But it Does Nothing
Your insulation contractor has suggested the combination of closed cell spray foam insulation with fiberglass batts to create an air barrier and thermal barrier. The truth is, the fiberglass adds nothing to the 2-inches of closed cell spray foam. More R-Value isn't the answer if you aren't even creating an air seal that will keep your home more comfortable and energy efficient.
Solution: If the spray foam is already creating an air seal, there is no added benefit of adding fiberglass.
4. The Insulation Contractor Suggests Flash and Batt Insulation to Meet Prescriptive Code, But Can Meet Code by Performance with Just Foam
Prescriptive code says you need at least an R-21 in your new construction walls. So your insulation contractor suggests the 2-inches of closed cell, which is an R-14 and fiberglass to make up the difference. This is a misguided idea to solve a problem that doesn't exist.
Solution: Spray foam that creates an air seal passes code using the performance method. That's because foam insulation is the only product that acts as an insulator and an air seal.
Is Spray Foam Insulation with Fiberglass Batts the Best Option for Your Remodel or New Construction Home?
Understanding the flash and batt insulation pros and cons will help you to make the best decision for your insulation needs. We hope some of the problems highlighted will give you a better idea of what you are getting yourself into with this method.
If you'd like to learn more about spray foam insulation and its benefits, check out the Learning Center on our website.
Related Articles
What Causes Condensation on Interior Walls?
R-Value vs Air Seal: What is More Important When Buying New Insulation?
How to Pass Code Without Meeting Prescriptive R-Value
About Amanda Ringler
Amanda previously has worked as a breaking news and crime reporter, TV news producer, and editor in Flint and Detroit. Throughout her career as a journalist, she has won several awards from The Society of Professional Journalists - Detroit Chapter and the Michigan Press Association. As part of the RetroFoam of Michigan family, Amanda uses her experience as a journalist to write content that will help educate homeowners on the benefits of foam insulation. When Amanda isn't writing, she's spending time with her husband and rescued huskies. She also loves knitting, making art, cooking, and hosting dinner and a movie night for friends and family.