Subscribe
Foam Insulation: Expectations Versus Reality
diy spray foam insulation | foam insulation cost | michigan insulation code | sound deadening | electrical wiring
When you buy a product, you have certain expectations of how it should work but sometimes your expectations aren't reality.
There is nothing wrong with having expectations but it is important to make sure you do your research so you aren't disappointed. It's really easy though to be misled whether it's by the Internet or by people who aren't as well versed in the topic.
This same principle is true when adding foam insulation to your home.
Here at RetroFoam of Michigan part of our mission is to educate homeowners. We've been insulating homes with foam insulation since 2002, so we lend that experience to answering questions and clearing up the misconceptions that lead to false expectations.
As part of our continued educational efforts, here are some of the most common foam insulation expectations versus reality that we come across.
RELATED: Clearing Up Misconceptions About Spray Foam Insulation
Homeowners' Expectations vs Reality of Foam Insulation
Foam insulation can do a lot of great things in a home and having a better understanding of its performance and capabilities is important.
Let's take a deep dive into those expectations and the reality of foam insulation.
Soundproofing a Home with Foam Insulation
EXPECTATION: Foam insulation in an existing home will soundproof it.
REALITY: Soundproofing a home and the sound deadening properties of foam insulation are two completely different things.
Foam insulation is great sound dampening properties and can in some instances reduce the outside noise by up to 80 percent. Injection foam in the walls and open cell spray foam in the attic or open wall cavities can help to make your home quieter. It's important to note here that closed cell spray foam doesn't have the same sound dampening qualities as open cell spray foam.
There are ways to completely soundproof a room, home, or building but foam insulation alone isn't the answer.
RELATED: Soundproof Insulation for Homes and Offices (Types/Expectations/Results)
How Much It's Going to Cost to Insulate an Existing Home with Foam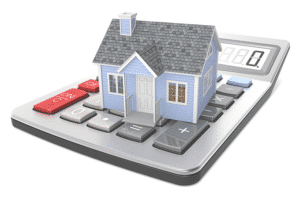 EXPECTATION: Foam insulation should cost the same as traditional insulation like fiberglass or cellulose.
REALITY: There are several reasons why foam insulation is more expensive than traditional insulation.
When compared, foam insulation is a premium product that creates an air seal that traditional insulation can't. Because of this, most contractors buy straight from the manufacturer. This means the foam a contractor installs in your home can't be purchased in a home improvement store like fiberglass or cellulose.
Another reason foam insulation is more expensive goes back to this first point. It takes heavy-duty, likely custom-made machinery to install both injection and spray foam insulation. On the other hand, fiberglass batts don't require any heavy machinery and if you're installing cellulose you can rent the machine from the store.
Finally, you have to think about the longevity of the insulation. Foam insulation will last as long as the life of the house, while fiberglass and cellulose may need to be replaced as soon as 15 years. You'll never have to pay to upkeep foam insulation, but you will need to pay to upkeep and replace fiberglass and cellulose.
While foam is more expensive, there are rebates available that can lower the cost of your home insulation project.
RELATED: How Much Does Foam Insulation Cost for an Existing Home? (Prices/Rates/Factors)
Installing the Foam Insulation Yourself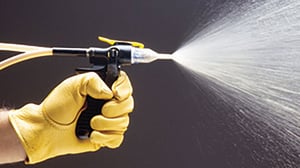 EXPECTATION: Spray foam insulation can be purchased at a local hardware store and installed as a DIY project.
REALITY: Using a DIY spray foam kit can be done in small areas of the home like a rim joist, but doing research first and knowing exactly how to install the insulation is key.
The problem that can arise is not knowing how to spray the foam evenly, which can lead to wasting a lot of material. If you spray too much it can be a waste and if you don't spray enough you're not getting the coverage you need.
These DIY spray foam kits, or froth packs, aren't a good fit for a person who doesn't have experience with them or spraying foam insulation in general.
RELATED: DIY Spray Foam vs Hiring a Contractor: Which is Best?
Running Electrical Wiring
EXPECTATION: Working on electrical wiring once foam insulation is installed in the walls will be impossible.
REALITY: Injection foam and open cell spray foam are both very pliable, which makes it easy to work with when it comes to fishing wiring.
Injection foam is the easiest of the foam insulation materials to work with. This is because the injection foam is delicate enough to allow you to push the wiring through it.
Open cell insulation is slightly denser than injection foam but is still pliable enough to snake the wiring through it. Using fish tape will make it easier to pull the wiring through the foam.
If you have closed cell spray foam in your walls you run into difficulty which perpetuates the myth that all foam insulation is hard to work with. If you do have closed cell in your walls, then you can't fish wiring through the insulation. What you can do is either fish the wire in front of the closed cell foam, or in some cases, the drywall may need to be removed to get the wiring installed.
RELATED: Fishing Wires in Insulated Walls: How to Snake a Wire Through a Wall with Insulation
Passing Insulation Code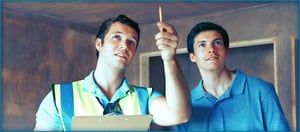 EXPECTATION: The only way to pass code is with prescriptive R-Value.
REALITY: Foam's performance can actually trump that prescriptive R-Value, but it has to be proven.
The insulation contractor has to prove through testing that the foam has created an air seal, that it will perform efficiently by stopping air leaks, and that it is safe to be in the home.
The most common way to check a home's performance is to take all of the insulation data, room assemblies, etc. and plug those numbers into a computer program.
REScheck is one of the most popular and common programs used when it comes to testing performance. It is so popular because it is fast and easy and once you enter the data, it immediately tells you whether you have passed or failed.
RELATED: Spray Foam Insulation Code Requirements: How to Pass Code Without Meeting Prescriptive R-Value
Foam Insulation's Flammability
EXPECTATION: Foam insulation is made of plastic so it must be flammable.
REALITY: The foam insulation materials we use are Class One Fire Rated, which means it doesn't act as a catalyst if there were a fire.
To get this rating, the foam insulation was tested to see how long it can withstand a standard fire resistance test.
The Class 1 Fire Rating definition is the flame spread index and smoke development index, which means how fast a flame will spread when introduced to the material and how much smoke it produces. Building inspectors and code require the numbers stated above to reach that Class 1 Fire Rating – 450 or less for smoke development and less than 25 for flame spread.
RELATED: Is Spray Foam Insulation Safe to Have in My Home?
Foam Insulation's Water Impermeability Will Stop Leaks
EXPECTATION: Closed cell spray foam will fix and stop leaks in the home.
REALITY: While closed cell spray foam is moisture impermeable, it shouldn't be used to fix leaks in a home.
It does prevent the moisture from getting inside, but it will also conceal the leak until the water builds up and finding another way in while causing bigger problems.
Any leaks in the home should be repaired before foam insulation is installed.
RELATED: Can You Use Spray Foam to Stop Basement and Foundation Leaks?
Learn More About Buying Home Insulation
While the expectations of foam insulation are great, the reality isn't so bad either.
Buying home insulation is something you don't do all the time and shouldn't have to do all the time. That's why doing your research and knowing exactly what to expect from your insulation will be key to making your home more comfortable and energy efficient.
If you want to learn more about foam insulation, check out the Learning Center on our website.