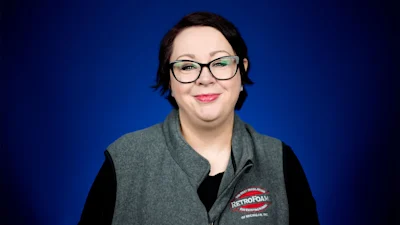 Maybe it's time to hook up your surround sound system or add a new outlet in your wall, but either way, you're going to have to fish that wiring through your insulation.
Whether it's fiberglass, cellulose, or foam, it takes a little finesse to get that wiring through the wall and the insulation. The important part is to make sure you aren't causing gaps in your insulation, which would allow for air infiltration.
We get asked a lot here at RetroFoam of Michigan if wiring can be fished through the foam we install. We've decided it's time to tackle that question and explain not only how it can be done with foam, but with fiberglass and cellulose as well.
Sit back and get comfortable, because we're gonna get electrifying as we explain how fishing wires in insulated walls isn't nearly as impossible as you've heard.
How to Snake a Wire Through a Wall with Insulation
That wiring isn't going to magically snake itself through your walls, so here are the steps you'll need to follow and we've included the process for fiberglass, cellulose, and foam insulation.
For the purpose of this article, we're going to assume you already know how to drill the holes and do the rest of the work. We're going to focus solely on getting that electrical wiring from point a to point b.
Fishing Wires Through Fiberglass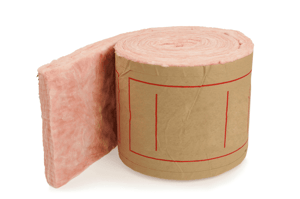 Let's talk about fiberglass insulation first.
You've drilled your holes and you have your wiring affixed to your fish tape and is ready to go. In a wall that has fiberglass, if the insulation was installed properly, then the paper backing is facing the living space. This means you can run the fish tape against the paper and not worry about snagging the fiberglass.
But we all know this isn't a perfect world, so you're likely going to face some fiberglass batts that were installed backward. In this case, you have to move slowly so you don't snag the material, but honestly, it's inevitable. Just try to avoid any major snags so you aren't creating larger pockets for air to get through. Slow and steady wins the race.
Fishing Wires Through Cellulose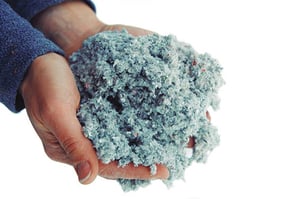 Cellulose insulation can be easy to fish the wiring through with the fish tape if it is loose-fill, but if it is glued-in, then it is significantly more difficult.
The glued-in cellulose is hard to work with because it clumps up, so as you're creating the path you're going to keep getting hung up on these clumps. The only answer is to back up the fish tape and find another path.
Fishing Wires Through Foam
Lastly, let's talk about foam. There are three different kinds of foam you could encounter, so we will address all of them.
Injection foam is what you will find most commonly in existing homes. Contrary to what you've heard or read on the Internet, both injection foam and open cell spray foam are easy to work with when fishing electrical wire through them because of their composition.
Injection foam in exterior walls is the easiest of the three foams to work with when fishing wiring through it. It's also easier than working with fiberglass or glued-in cellulose. That's because the material is delicate enough to allow you to push the fish tape through it.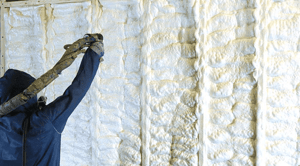 Open cell spray foam is slightly denser than injection but still pliable enough to fish wiring through it. All you have to do is pull the fish tape through the foam to get it where you want it to go.
Now closed cell is a much denser spray foam and is probably where the thought that all spray foams are impossible to work with. Closed cell is best suited for the exposed walls of pole barns or commercial structures, but now and then you do find it in the exterior walls of a new build home.
You can't fish wiring through closed cell spray foam. But not all is lost if you do have closed cell in those walls, the wiring can still be run through the wall, but it's going to take a little more work.
In some cases, you may be able to fish the wire in front of the closed cell foam, but in others, the drywall may have to be removed to get the wiring where it needs to go.
Fishing Wires in Insulated Walls
Now that you know no matter what insulation you have, in most cases, you can still work the wiring through the existing insulation in the walls.
The real key is knowing what insulation you have in your walls and if you need to hire a professional, finding an electrician who is experienced working with that material.
About Amanda Ringler
Amanda previously has worked as a breaking news and crime reporter, TV news producer, and editor in Flint and Detroit. Throughout her career as a journalist, she has won several awards from The Society of Professional Journalists - Detroit Chapter and the Michigan Press Association. As part of the RetroFoam of Michigan family, Amanda uses her experience as a journalist to write content that will help educate homeowners on the benefits of foam insulation. When Amanda isn't writing, she's spending time with her husband and rescued huskies. She also loves knitting, making art, cooking, and hosting dinner and a movie night for friends and family.