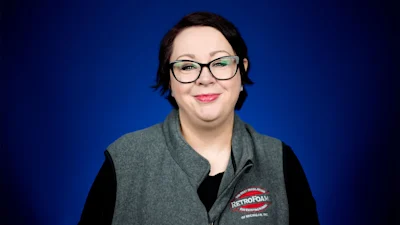 If you are considering spray foam insulation for your home, a question you are probably considering is how long will the spray foam insulation last?
Is this a one-time purchase, or will the foam wear down and need to be replaced in the future? Like fiberglass and cellulose, traditional insulation breaks down over time, so how long does foam insulation last?
We've been insulating homes across the Lower Peninsula for the past 20 years because the fiberglass and cellulose in the house just aren't doing their job anymore.
Here's what you need to know about the longevity of foam insulation.
How Long Does Insulation Last?
The lifespan of traditional insulation can be around 15 years or so, depending on the manufacturer.
These insulation materials are known to sag, compress, or lose their insulating capabilities as the years go on. This process is sped up if the insulation gets wet in some instances.
That's not the case when it comes to foam insulation.
Spray foam and injection foam insulation will never break down or lose shape over time. Foam insulation is a one-time investment as the material will last the lifetime of the home.
Spray Foam Insulation for Your Home
When you buy foam insulation to air seal your home's building envelope, you'll never have to replace it unless something catastrophic happens.
The lifespan of foam insulation and the air seal it creates makes it a superior option for making homes more comfortable and energy-efficient.
If you have additional questions about foam insulation, please check out our Learning Center.

Related Articles
Answers to the Most Frequently Asked Questions About Foam Insulation for Existing Homes
Is Spray Foam Insulation Safe to Have in My Home?
Foam Insulation: Expectations vs. Reality
About Amanda Ringler
Amanda previously has worked as a breaking news and crime reporter, TV news producer, and editor in Flint and Detroit. Throughout her career as a journalist, she has won several awards from The Society of Professional Journalists - Detroit Chapter and the Michigan Press Association. As part of the RetroFoam of Michigan family, Amanda uses her experience as a journalist to write content that will help educate homeowners on the benefits of foam insulation. When Amanda isn't writing, she's spending time with her husband and rescued huskies. She also loves knitting, making art, cooking, and hosting dinner and a movie night for friends and family.