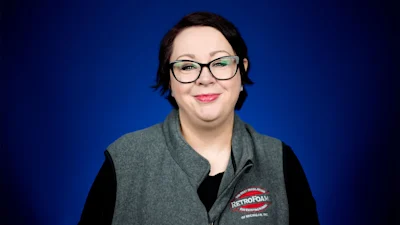 Are your monthly energy bills more than you want to handle?
When considering a home energy assessment you can either get a professional audit, or a basic analysis from your energy provider. A free Do-It-Yourself home energy assessment is an option as well and you can do it all by yourself.
RetroFoam of Michigan has been helping homeowners make their homes more energy-efficient since 2002. With that knowledge, we understand what areas of your home could be costing you money that you may not be aware of.
Let's take a deep dive into this DIY home energy assessment and what you should look for.
Free Home Energy Audit
From inadequate insulation to appliances sucking up energy, there are several things that could be responsible for your high monthly energy bills.
Let's look at some of the things to check to see if they are contributing to your high energy bills.
Finding Air Leaks
Air leaks can cost you a lot of money and give exactly no return.
Just reducing these leaks in your home could lead to potential energy savings of 10 to 20 percent a year, according to the U.S. Department of Energy. Plugging up these leaks won't just save you money but will make your home more comfortable too.
When you find air leaks in your home, it's important to seal them. Picture that air leakage as money pouring out of your house.
The most likely culprits will be areas around pipes, electrical outlets, faucets, and wiring, as well as around windows and doors. You should also look for cracks in your foundation.
These leaks can be easily fixed with either caulk or weatherstripping.
Check Out Furnace and AC Unit
Do you notice that your furnace or air conditioner is running constantly, but you're not hitting the temperature you want in your home?
This is just another problem that is costing you money.
It's always a good idea to have this equipment checked annually. This includes changing your filters, which should be done every month or two. It's also a good idea to have the professionals out once a year to check and clean your equipment.
If you don't have this routine maintenance done on these machines, they won't run effectively.
If your AC unit or furnace is more than 15-years-old, it's probably a good idea to start thinking about replacing it with an energy-efficient model. A new unit will reduce the amount of energy you use, especially if the ones you have are out of date.
Another thing to look out for is dirt streaks around the seams. These marks indicate that you have an air leak. To seal it up, use a duct mastic.
Home Lighting
Did you know that the energy for the lighting in your home accounts for about 10 percent of your electric bill?
Changing the lighting in your home could save you money if you switch to more energy-efficient bulbs. These energy-efficient bulbs include incandescent, compact fluorescent lamps, or light-emitting diodes.
Check with your utility company to see if they offer rebates or other incentives for buying energy-efficient lamps.
Vampire Appliances and Electronics
There are just some things that you have plugged in that are sucking up more electricity than you want.
Your appliances and electronics and the way you use them to affect your energy usage and costs. Take a look at your appliances and electronics to determine how much energy you think they use.
Another thing to consider is unplugging items you aren't using to prevent them from sucking energy. You can also consider buying newer, more energy-efficient appliances.
Check Your Insulation
You would be surprised by the amount of heat you lose through your walls and attic due to poor insulation.
If you notice ice dams on your roof, cold walls, cold floors, or drafts chances are you have inadequate insulation.
Traditional insulation, like fiberglass and cellulose, tends to shift, settle, and sag over time. This means these insulation materials don't give you the coverage you need, and they don't create an air seal.
Foam insulation in your home from the very top of the attic roof deck down to your crawl space or basement will create an air seal. Not only will your home be more comfortable, but it will be more energy-efficient as well.
The bonus of creating an air seal in your home could also earn you some money. Check with your energy provider to see if they offer any rebates for adding an air seal or performing energy-efficient home improvements.
Home Energy Audit and Sealing Air Leaks
While a professional home energy audit from your energy provider is the best way to figure out where you are losing energy, hopefully, these tips help you find areas where you can make your home more energy-efficient.
If you'd like to learn more about sealing up air leaks in your home with insulation, check out the Learning Center on our website.
About Amanda Ringler
Amanda previously has worked as a breaking news and crime reporter, TV news producer, and editor in Flint and Detroit. Throughout her career as a journalist, she has won several awards from The Society of Professional Journalists - Detroit Chapter and the Michigan Press Association. As part of the RetroFoam of Michigan family, Amanda uses her experience as a journalist to write content that will help educate homeowners on the benefits of foam insulation. When Amanda isn't writing, she's spending time with her husband and rescued huskies. She also loves knitting, making art, cooking, and hosting dinner and a movie night for friends and family.