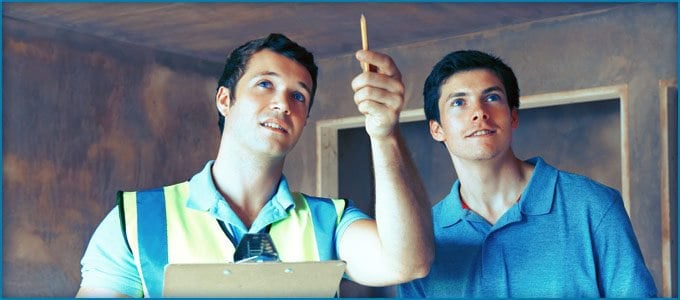 The word "audit" often sparks worry, stress and panic.
Some man or woman is here, with a notepad, ready to write down every mistake I have ever made.
Great. My job and financial future are on the line.
But what if some audits weren't like that? What if some audits simply save you money?
Introducing the home energy audit.
There are multiple ways to execute one but the purpose remains the same: do a comprehensive review of your home, identify problems that are costing you money, and determine logical solutions to save you money.
As much as 30 percent savings.
Interested? Here are three simple options for auditing your home.
Professional audit
If you are serious about energy savings, a professional home energy audit is the route for you.
First, an energy auditor will arrive with specific tools to address where your home is losing energy and analyze any safety issues within the house.
They will check windows and doors for excess condensation. They will note the thermostat type and setting. They will check for air leaks around outlets, fixtures and doors.
Speaking of air leaks, if they find them, they may suggest investing in spray foam insulation, which can fill in and seal walls, ceilings and even crawl spaces. This ultimately reduces energy loss and waste. Money saved.
After the data from the home energy audit is collected and analyzed via software, the auditor will provide you with an energy audit report that highlights which energy efficiency upgrades are best for you. It also will include your estimated savings.
Basic analysis
A less intense, but also effective home energy audit is an energy provider analysis.
Consumers Energy provides an in-home assessment from a trained analyst. They perform a visual inspection of the home and help you identify energy-saving options.
If you approve them, the analyst will then install energy-saving measures throughout your home and add them to an online tool for your review.
DIY analysis
Your last option is the do-it-yourself approach.
While not as effective or thorough as professional home energy audit, it's good option for getting started with energy savings.
The Department of Energy recommends maintaining a checklist of areas you have reviewed and writing down any issues you discovered. This way you can focus on projects that require the most attention and work your way to minor issues.
Similar to the professional home energy audit, you should review your home for air leaks, insulation levels, heating and cooling equipment, lighting and appliances, according to the Department of Energy.
The takeaway
Don't let the concept of a home energy audit scare you. Start with the DIY analysis. Then call your energy provider or a professional home auditor for a more comprehensive review.
The minor time commitment will turn into major money saved.