Don't Wait to Start These Spring Home Improvement Projects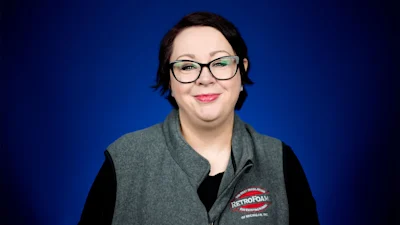 Punxsutawney Phil didn't see his shadow, so he's saying we're in for an early spring, so what are you waiting for?
I know here in Michigan we haven't had much of a winter where our temperatures have hovered above average and we certainly haven't had the kind of snowfall we usually boast this time of year.
The window is open as the weather continues to flip-flop, so you could easily move up those projects you were considering for the spring.
Here at RetroFoam of Michigan, we have really been encouraging the homeowners we work with to take advantage of the weather and to get a jumpstart on their home improvement projects. There's no time like the present, and whether spring comes early or not, we work in all conditions so let's get this beautiful foam in your house.
There are three major improvements many homeowners choose to start in the spring – siding, windows, and insulation.
Spring Home Improvement Projects to Tackle Now
There are some projects that make the most sense to tackle when the weather and sun are cooperating, but then there are some that are beneficial to jump on now before contractors get too busy.
Siding, windows, and insulation schedules fill up pretty fast once the weather starts getting nice, but these are also projects to get out of the way now.
Let's check out these projects to finish while Mother Nature is avoiding the winter funk with unseasonably warm temperatures.
Adding New Siding on the Outside Your Home
New siding can be a tricky project in relation to the weather because you don't want to do it when the temperatures are extreme in the winter or the summer.
This is especially true for vinyl siding, as it tends to be more sensitive to those extreme temperatures. This very mild winter we're seeing across the U.S., for now, could work in your favor.
Usually, the best time to install siding is the fall, because you could save money on your quote due to the time of year and ease of install, according to Modernize. April and May aren't the best times for adding siding because of all the moisture and rain, but an unseasonably warm end of winter might be a good fit.
Here in Michigan, we haven't seen a ton of rain and the temperatures are right around the 32-degree mark making it the fourth warmest January in Michigan on record, except for the random Thursday when we get 4-inches of snow because Mother Nature remembered it is indeed winter.
This gives you the opportunity to reach out to your local siding contractor to see if they are taking advantage of the unseasonably warm weather and can get you on their schedule.
Replacing Leaky Windows
Those old windows of yours are sucking all of the heat out of your house and letting all the cold air in.
You don't need that kind of negativity in your life and that's why this warmer winter weather is your friend.
Much like our schedule here at RetroFoam of Michigan, contractors who install windows get very busy once spring hits. If you don't want to wait weeks on end to get those new energy efficient windows, do it now while it's unseasonably warm.
I know what you're thinking – what if the weather does another cartwheel and you're on the schedule and it's actually winter outside? An experienced windows contractor can get the job done quickly and know which adhesives and products still perform perfectly no matter how cold it is.
Adding Foam Insulation to Your Home
Foam insulation installers are beasts who can install spray foam and injection foam no matter what the weather is.
That being said, taking advantage of a break in the winter is ideal for a couple of reasons.
The biggest advantage of tackling your home's insulation before spring is that you're sealing your building envelope. This means the foam is creating a barrier throughout the living space where the air you're heating is staying inside your home.
The attic and crawl space are two pain points in the home during the winter. This is because the crawl space is sucking in cold air leading to cold floors and uncomfortable rooms. Heat rises, so the attic is allowing all your warm air to escape through the roof.
Hitting these two spots with spray foam and adding injection foam to the walls completely seals the home making it energy efficient and much more comfortable all year long.
The second advantage is that if you jump on this project now instead of the spring, the work can get done a lot sooner. Insulation contractors tend to get busy in the spring, which can put installs out several weeks before the work can be done.
Making Your Home More Energy Efficient and Comfortable
I know it makes the most sense to wait to do these kinds of projects until your taxes hit the old bank account.
There are a couple of reasons why waiting may not be the best idea.
First, the weather is going to keep going from cold to decent temperatures for a few more months, which means if you have little to no insulation that cold air will keep getting inside. This will keep your energy bills on the rise until those air leaks are fixed.
Next up, it comes down to your comfort. Energy efficiency and comfort go hand in hand when it comes to your home. You turn up the furnace to keep warm and cozy which in turn runs up the bill.
Finally, many contractors offer 12- to 18-months same as cash financing so you wouldn't have to make a payment right away. In this case, it makes the most sense to get on the schedule now while they're slow instead of waiting until spring and tax time like everyone else. This could have you waiting weeks instead of days.
Now we don't work in siding or windows, but we are the experts in our field when it comes to foam insulation. Adding foam insulation to your home now will keep all that air you pay to treat right inside where you want it with the air seal it creates.
Don't wait, just pick up your phone and let's get a jump start on that spring insulation project now.
Related Articles
New Windows or New Insulation: What is Best for Energy Efficiency?
Can You Spray Closed Cell Foam Insulation in Cold Weather?
9 Things to Do When You Have High Energy Bills
About Amanda Ringler
Amanda previously has worked as a breaking news and crime reporter, TV news producer, and editor in Flint and Detroit. Throughout her career as a journalist, she has won several awards from The Society of Professional Journalists - Detroit Chapter and the Michigan Press Association. As part of the RetroFoam of Michigan family, Amanda uses her experience as a journalist to write content that will help educate homeowners on the benefits of foam insulation. When Amanda isn't writing, she's spending time with her husband and rescued huskies. She also loves knitting, making art, cooking, and hosting dinner and a movie night for friends and family.