Does RetroFoam of Michigan Install Foam Insulation in All Weather Conditions? [Video]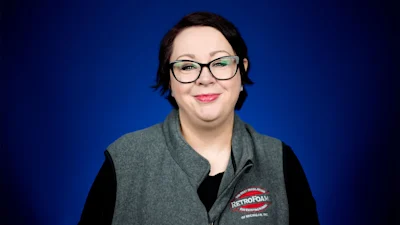 You're on the schedule to have a RetroFoam of Michigan crew install spray foam insulation in your home, but inclement weather has hit and you aren't sure if the company will need to reschedule.
Michigan is a fickle state and is known to see all four of the seasons sometimes in one day. It could be sunny one minute with torrential winds and rain the next, or a balmy 60 degrees during the day and blizzard conditions at night.
RetroFoam of Michigan works in all weather conditions from downpours to snow storms, our estimators and crews are braving the weather while installing spray foam insulation in homes across the lower peninsula.
The only time a scheduled installation would be cancelled is if there is a weather-related state of emergency, in which case we would contact you to reschedule.
If you have additional questions about foam insulation, please check out our learning center.

About Amanda Ringler
Amanda previously has worked as a breaking news and crime reporter, TV news producer, and editor in Flint and Detroit. Throughout her career as a journalist, she has won several awards from The Society of Professional Journalists - Detroit Chapter and the Michigan Press Association. As part of the RetroFoam of Michigan family, Amanda uses her experience as a journalist to write content that will help educate homeowners on the benefits of foam insulation. When Amanda isn't writing, she's spending time with her husband and rescued huskies. She also loves knitting, making art, cooking, and hosting dinner and a movie night for friends and family.