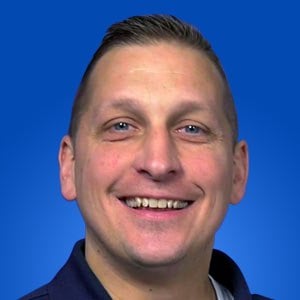 New siding can make your home look like new, but there are some things you should think about before you get started.
Whether your siding is suffering from too much sun, or it's not what you envision for your forever home, there's a lot to look over, read, and consider. From understanding siding to what's in your walls, we've got you covered.
RetroFoam of Michigan has insulated thousands of homes across the lower peninsula. When we insulate exterior walls with injection foam, we are also working with that home's siding as we remove it and then replace it.
I have been working in the home improvement business for more than five years, so I'm going to help you navigate some of the things you should be thinking about when replacing the siding on your home.
Things to Consider When Replacing Siding on a House
There is more to siding than just a piece of vinyl that goes on the side of your house.
You have to think about what comes with the siding, who is doing the work, and if you need insulation.
Not All Siding is Created Equal
Just like when you go shopping for a new car, you have a lot of options when buying siding.
Do you get the standard fanfold or the beefed-up fanfold? Do you get the vinyl siding with color all the way through or just on the surface? Do you shell out the extra cash to protect your siding from the sun or not?
You can also choose siding that is coated with a kind of sunscreen to protect the siding from U.V. rays or skip the added cost.
Once you start checking off those boxes of options, just like a new car, it's going to get more expensive.
Did you know there are different thicknesses of the siding as well?
It's a fact and the thicker the siding is, the more durable it is and the longer it will last.
You can also get siding that has insulation included on the backside of it.
A problem you can run into is there are different qualities of siding. There is good, better, and best.
It's really important to know what you're buying.
To House Wrap or Not to House Wrap
When you buy siding for your home, you have the option to add house wrap to your purchase.
House wrap is a synthetic material designed to protect buildings, as it functions as a weather-resistant barrier that prevents rain from getting into your walls while allowing water vapor to pass to the exterior.
If you opt-out of the house wrap, keep in mind what kind of insulation you have in your walls. If you have cellulose or fiberglass, those materials will retain that water and hold it against your wall assembly, creating mold and mildew growth.
If you have foam insulation or are considering it, it's good to know that the foam also acts as an air barrier and doesn't retain any moisture. Foam insulation would be a good addition to the house wrap.
Hiring the Best Contractor for the Job
You have to do your research to make sure you are hiring the best contractor to install your siding.
Look at customer ratings online, talk to customers who've had work done, and any other references you can get. Check out the work they have done.
It's also important that you make sure the contractor who will be doing work for you is licensed and insured in the state where the work is going to be done. If the worst were to happen while they are working on your house, you don't want to get left holding the bag.
New Siding is Not a Substitute for Good Insulation
One of the biggest misconceptions people have about siding is that it is an insulator, but it's not as much as they think it is.
I explain to homeowners that siding is more for the aesthetics of their home than it is an insulator. It can help, but not enough to make any real difference. Siding is more like the cherry on top.
When you get a good insulation for your exterior walls, like foam, that creates an air seal, the siding is just a bonus.
Updating siding to your home isn't going to help if you are dealing with drafts.
What Kind of Insulation is in Your Walls
First and foremost, let's figure out what is in your walls.
If you're worried about drafts and uncomfortable rooms, I hate to tell you but adding new siding isn't going to help that. If you have traditional insulation, like fiberglass or cellulose, you're still going to have air movement into and out of your home.
If you create an air seal in your home, the siding is the silver lining of a more comfortable and energy-efficient home.
Just because you are getting new siding doesn't mean you have to replace the insulation before the new stuff goes up. A good contractor can remove the siding to install injection foam insulation and replace it, leaving it looking like it had never been touched.
This can be done with the new siding as well. The great thing about removing and replacing new siding is it is much more durable and easy to replace.
What's Next?
If you were replacing the siding on your home because of drafts, now you know new or updated insulation will be the way to go.
RELATED: Foam vs Fiberglass vs Cellulose: Which Insulation is Best for My Existing House?
If you'd like to learn more about one of your options as foam insulation, check out the Learning Center on our website.
About Mike Weaver
Mike's favorite part about being an estimator is the team and family atmosphere, as well as helping to make homes more comfortable and energy efficient. A typical work day for Mike involves listening to homeowners and helping them craft solutions that will make their homes more comfortable while saving them money on monthly energy bills. In his free time, Mike likes spending time with his family and working on projects of his own around his home.