Crawl Space Encapsulation vs Insulation: What's the Difference?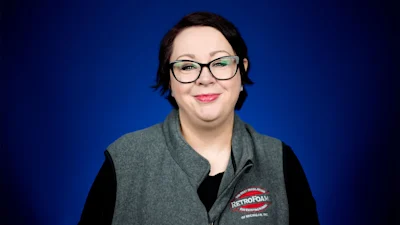 Confusion – do you want to encapsulate or insulate your crawl space?
Don't feel bad if you don't know the difference, because when it comes down to it it's a little confusing. There is nothing to worry about though because we are going to answer all of your questions about encapsulation and insulation for the crawl space.
RetroFoam of Michigan has insulated thousands of crawl spaces across the lower peninsula since 2002 with spray foam, so we can tell you a whole lot about insulation. Luckily with our experience, we can also explain what encapsulation is and how it works.
In our continued efforts to give homeowners all the information they need to make informed decisions, we have put together information on the differences between encapsulating and insulating, as well as the benefits of both.
Crawl Space Encapsulation vs Insulation
On the surface, it may appear that encapsulation and insulation are basically the same things, but they actually have much different functions.
Crawl space encapsulation is great if you have issues with moisture and standing water in that area. Insulation is much better suited if you're dealing with cold floors and frozen pipes.
This is the quick answer, but below I plan to go further in-depth on the questions of what is crawl space encapsulation and what is crawl space insulation.
What is Crawl Space Encapsulation?
Encapsulating your crawl space means you want to fix water and moisture problems in that space.
Some crawl space encapsulation benefits include improved air quality, avoiding fungus and mold growth, stopping structural damage, and helping to make your home more comfortable.
Now you're probably wondering – is crawl space encapsulation really necessary?
If you have serious problems with your foundation that are leading to water and an overabundance of moisture-related problems, then encapsulation is the way to go.
Encapsulating your crawl space means you are completely sealing it off with a material similar to a swimming pool liner to avoid any leaks.
If you have a problem with bulk water, that needs to be addressed before the crawl space can be encapsulated.
Encapsulating Your Crawl Space Process
Before the crawl space can be encapsulated, the area will need to be cleared out before the work can begin.
This is done so there aren't any worries about wet insulation or a rogue rock tearing the liner.
The water vapor barrier completely covers the floor, walls, and ceiling of the crawl space. Double-sided seal tape is used to ensure the barrier attaches to the walls and ceiling.
The vapor barrier will be cut around any mechanicals or pipes in the crawl space. The gaps this creates can be filled using extra sealing tape. The main objective is to cover every inch of the floor and walls.
Once the crawl space is completely sealed, some contractors will suggest a dehumidifier to further regulate the moisture levels, according to Sylvane.
What is Crawl Space Insulation?
Nothing makes you feel more alive than putting your feet down onto an icy cold floor.
Little to no insulation in your crawl space is letting all of that outdoor air into your home, making it uncomfortable and in some cases unhealthy. Insulating your crawl space with spray foam can stop those cold floors plus drafts around the floorboards, freezing pipes, as well as moisture and mold issues.
Replacing your old insulation with an insulation material that creates an air barrier, like spray foam, will keep the cold air out, prevent your pipes from freezing, and reduce any issues with mold and mildew growth.
That added comfort will also help reduce your monthly energy bills as you won't run your furnace constantly to warm up your floors.
Insulating Your Crawl Space Process
Before your crawl space can be insulated, the old insulation needs to be removed.
A good contractor will do this because the old traditional insulation, like fiberglass, prevents the spray foam from really getting into the nooks and crannies. Another reason is that the old insulation is likely dirty and has retained some moisture, as well as any allergens or pollutants it has come into contact with.
After the old insulation has been removed, either the walls or ceiling of the crawl space will be insulated.
If there are any mechanicals present in the crawl space, then it is recommended to lay down a vapor barrier on the ground and spray the foam onto the walls and rim joist. This method will seal off the foundation of your home, making the crawl space the same temperature as the rest of your home.
If there are no mechanicals or ductwork in the crawl space, then the better option is to spray the ceiling to air seal the space off completely from the rest of your home.
Crawl Space Encapsulation vs Vapor Barrier
So many questions, but it's important to be clear here so your expectations are met.
So, you know what encapsulation is and you know vapor barriers work to keep moisture out, but isn't that the same thing?
Not exactly.
The crawl space encapsulation is focusing on sealing up small leaks in the foundation.
Crawl space vapor barriers prevent moisture from coming up through the dirt floor, through air currents, and by heat transfer.
Does an Encapsulated Crawl Space Need Insulation?
If your crawl space needs encapsulation, should you insulate your crawl space as well?
It sure does.
Encapsulation can help with those foundation leaks, but not thermal transfer. That means you'd still be stuck with cold floors and uncomfortable rooms if you don't also create an air seal. Spray foam insulation is the best insulation option for the crawl space because it creates that air seal.
If you want to learn more about how spray foam insulation can benefit your crawl space, check out the Learning Center on our website.
Related Articles
Crawl Space Insulation Problems: Watch Out for These 6 Issues
Does My Dirt Floor Crawl Space Need a Vapor Barrier?
Can You Use Spray Foam to Stop Basement and Foundation Leaks?
About Amanda Ringler
Amanda previously has worked as a breaking news and crime reporter, TV news producer, and editor in Flint and Detroit. Throughout her career as a journalist, she has won several awards from The Society of Professional Journalists - Detroit Chapter and the Michigan Press Association. As part of the RetroFoam of Michigan family, Amanda uses her experience as a journalist to write content that will help educate homeowners on the benefits of foam insulation. When Amanda isn't writing, she's spending time with her husband and rescued huskies. She also loves knitting, making art, cooking, and hosting dinner and a movie night for friends and family.