Bonus Room Insulation Problems: 6 Things that Cause an Uncomfortable Room Above the Garage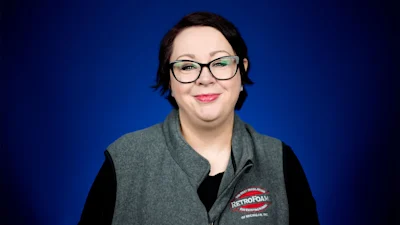 Is the bonus room above your garage anything but comfortable and inviting?
Who wants to spend time in a room with extreme temperatures, moisture issues, or garage smells? Those are just some of the things you are dealing with if you have little to no insulation in the walls, ceiling or attic, and floor of your bonus room.
Since 2002, RetroFoam of Michigan has been helping homeowners fix their insulation problems. This includes bonus room insulation problems, so we know a lot about what you're experiencing and how to fix it.
In our continued efforts to educate homeowners, let's look at the top six bonus room insulation problems and how to fix them.
Bonus Room Insulation Problems
From extreme temperatures to moisture problems, here are some of the problems you could be experiencing in your bonus room if it has little to no insulation.
Bonus Room Above Garage too Hot or too Cold
Is the room over the garage experiencing extreme hot or extremely cold temperatures?
We've had some homeowners tell us they've experienced as much as a 10-degree difference between the rest of their house and the bonus room.
Solution: This extreme temperature difference is due to poor insulation in the garage ceiling, exterior walls, and ceiling.
Adding insulation that creates an air barrier like spray foam on the garage ceiling and attic above the bonus room, as well as injection foam in the walls will keep your conditioned air in and outdoor temperatures out.
Drafts in the Bonus Room Above Garage
The bonus room over the garage is a second-story room, which means without the proper insulation it is more prone to drafts coming through the windows and outlets.
Those drafts are caused when there isn't an air seal in the exterior walls and even the floor.
Solution: Create an air seal in the exterior walls and the ceiling of the garage.
This air seal will keep those drafts at bay. Another thing to consider is making sure to caulk around the windows to make sure to cut off any drafts coming in around the window.

Ice Dams on the Roof
Are you noticing ice dams forming on your roof above the bedroom over the garage?
Ice dams are a sign of little to no insulation and can cause some serious problems for your roof. An ice dam is a layer of water that freezes on a roof, usually under a layer of snow and adjacent to icicles on the overhang.
This happens when warm air from the bonus room leaks through the attic and heats up the roof, and thus melting the snow.
Solution: Ice dam prevention is the best way to combat them.
Using spray foam in the cathedral ceiling or in the attic is the best way to stop ice damming on your roof. Spray foam insulation will reduce airflow and leaks, which greatly decreases the risk of water damage from ice dams.

Moisture Problems in the Bonus Room Over Garage
A finished room over a garage can have pretty significant moisture problems that you may never have thought of.
Because these rooms are above the garage, no one thinks to insulate the garage ceiling, or underneath the floor of the bonus room.
If there is insulation, in most cases it is fiberglass batts, which still allow for air movement and retain moisture. The problem starts when the extreme temperature from the outside meets the inside temperature you are trying to regulate. When two extreme temperatures meet, they cause condensation and this condensation leads to the formation of mold and mildew.
Solution: This can be prevented with an air seal.
You will find this same moisture problem in the attic or ceiling as well, especially if a traditional insulation, like fiberglass or cellulose, is present.
Spray foam in the attic and garage ceiling will help prevent those air temperature differences. Another benefit of foam insulation is that it doesn't serve as a hospitable place for mold and mildew to grow and thrive like traditional insulation.

Sound From the Garage
Car engines, lawnmowers, snowblowers, and tools banging around.
Those are all of the noises traveling up from the garage to the bonus room. If there isn't a buffer to prevent some of that noise, then the bonus room isn't going to be a very comfortable space.
Solution: The solution is simple.
Open cell spray foam has sound dampening qualities that will prevent it from sounding like someone is trying to use a leaf blower right next to you.

Odors From the Garage
If you think the sound of the garage is annoying, how are the smells treating you?
The exhaust from vehicles or if that's where your trash is stored until it goes out, all of those smells are wafting up into the bonus room.
Solution: Not only does spray foam insulation keep the annoying sounds out, but it will also block those odors and pollutants.
It will also work to keep out any allergens and won't retain them.
Fixing the Insulation Problems in the Bonus Room Above Garage
The answer to fixing the problems you are experiencing in your bonus room above the garage can be fixed by adding a superior insulation.
The better, long-term solution many homeowners find to fix their bonus room insulation problems is injection foam and spray foam insulation.
Do you want to learn more about the other benefits of foam insulation for your bonus room and home? Check out the Learning Center on our website.
Related Articles
What is the Best Way to Insulate a Bonus Room Above a Garage?
Does Spray Foam Insulation Prevent Ice Dams?
Can You Spray Foam Insulation Over Mold?
About Amanda Ringler
Amanda previously has worked as a breaking news and crime reporter, TV news producer, and editor in Flint and Detroit. Throughout her career as a journalist, she has won several awards from The Society of Professional Journalists - Detroit Chapter and the Michigan Press Association. As part of the RetroFoam of Michigan family, Amanda uses her experience as a journalist to write content that will help educate homeowners on the benefits of foam insulation. When Amanda isn't writing, she's spending time with her husband and rescued huskies. She also loves knitting, making art, cooking, and hosting dinner and a movie night for friends and family.