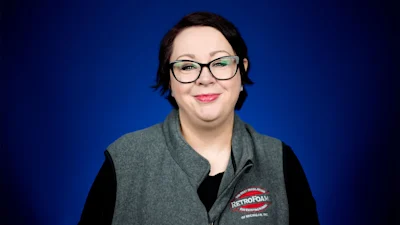 Is your garage uncomfortable or do you notice there are problems with moisture?
These are all signs there are some garage insulation problems.
With nearly 16 years of experience, RetroFoam of Michigan is here to help. We've insulated our fair share of garages and know what to do to make the space more comfortable and energy-efficient while combating moisture issues.
In our continued efforts to educate homeowners, we have compiled a list of the most common garage insulation problems, as well as some garage insulation tips to fix the issues.
Garage Insulation Problems
Problems with your garage insulation can seep over into your home if it is attached.
Here are some common garage insulation problems.
Moisture issues. Are you noticing condensation inside your garage? Or worse yet, there is evidence of mold growth? Poor or inadequate insulation in your garage can lead to condensation issues due to temperature differences, which leads to the growth of mold and mildew. Fiberglass and cellulose will retain moisture, which can lead to problems with not only mold and mildew, but wood rot as well.
Solution: Update the insulation in your garage with a material that doesn't retain moisture. Injection foam and spray foam insulation don't retain moisture, so you won't have to deal with unhealthy mold spores or damage to the wood in your garage.


Uncomfortable workspace. Is your garage a place you go to work on projects, but it's always too hot or too cold? This is a pain and it happens because either the insulation you have isn't creating an air barrier or you don't have any insulation at all.
Solution: If you are spending a lot of time in your garage working, you need it to be a conditioned space like your home. Keep outside air out where it belongs with insulation. Some materials perform better than others. Fiberglass and cellulose will stop some air movement, but not all. Foam insulation creates an air barrier that will stop that air movement altogether from getting inside your garage.


Garage smells getting into the house. The garage can be a smelly place, but there's no reason those odors should leak into your home. If your garage is attached, the smell of gas, exhaust, and other odors can easily seep into your home. Traditional insulations can retain these odors and allergens leaving you stuck with the smell and a headache.
Solution: Insulate the common wall between your home and garage. Make sure to do your research to see which insulation material will meet your expectations to keep those smells out where they belong.


Garage letting outside air inside the home. Does it feel like the rooms above and next to your attached garage are the most uncomfortable in the house? That's because your garage is letting all the outside elements in making your bonus room just as cold. The room above your garage is suffering from cold floors and drafts because they are coming up through the ceiling of the garage.
Solution: Garage insulation installation on the ceiling is a good start. This will keep the floor of the bonus room from getting cold, or the bonus room from getting too hot during the summer. Adding insulation throughout the entire garage is even better, as it will slow air movement – or stop it depending on the material.
Avoid Garage Insulation Problems
The biggest thing to avoid garage insulation problems is to make sure you meet your expectations.
Choose a material that will meet your needs and help you avoid these problems. If you're installing the insulation yourself, make sure you do all of your homework first so you don't get stuck with a mess. If you hire a contractor, make sure they are experienced in the insulation material you choose.
If you'd like to learn more about creating an air seal in your garage and making the space more comfortable, check out the Learning Center on our website.
About Amanda Ringler
Amanda previously has worked as a breaking news and crime reporter, TV news producer, and editor in Flint and Detroit. Throughout her career as a journalist, she has won several awards from The Society of Professional Journalists - Detroit Chapter and the Michigan Press Association. As part of the RetroFoam of Michigan family, Amanda uses her experience as a journalist to write content that will help educate homeowners on the benefits of foam insulation. When Amanda isn't writing, she's spending time with her husband and rescued huskies. She also loves knitting, making art, cooking, and hosting dinner and a movie night for friends and family.