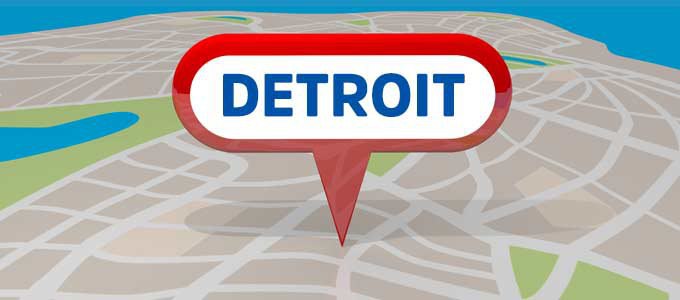 Subscribe
Who Are the Best Spray Foam Insulation Contractors in Detroit, Michigan?
Detroit contractors | best contractors | foam contractors | Foam Insulation | Local
Michigan runs the gambit of the four seasons – sometimes in just one day – so keeping your home comfortable while Mother Nature rages is of the utmost importance.
RetroFoam of Michigan has insulated thousands of homes with spray foam and has more than 15 years of experience. With this experience, we know using Icynene spray foam will be the best bet to create an air seal that will help keep you from losing money due to high energy bills.
Despite all of our experience, from time to time we have customers ask who are other contractors in the Detroit-area who offer spray foam insulation. Many times this is just to compare prices and the materials the other contractors use.
Here is a list of the best spray foam insulation contractors to consider in the Detroit area as we continue our focus on transparency and education.
Spray Foam Insulation Contractors: Detroit, Michigan
Green Construction: Located in Ann Arbor, just west of Detroit, Ms. Green Construction offers spray foam insulation for the crawl space, rim joist, and attic, as well as retro-fit spray foam for walls. The contractor also offers cellulose and fiberglass insulation for the attic as well as reflective insulation and radiant barriers.
Pro Home Improvement: Pro Home Improvement is located in Ferndale, just north of Detroit. They offer spray and injection foam insulation, as well as cellulose insulation for your home. Pro Home Improvement also offers roofing, siding, windows, and gutters.
Foam Detroit: Located in Detroit, Foam Detroit is a full-service insulation contractor that accommodates residential, commercial and industrial buildings.
Blanket Insulation: Blanket Insulation is located in Southfield. They have been in business since 1979 and offer spray foam, rigid foam and cellulose insulation.
Ace & Sons Insulation: Located in Southgate, just south of Detroit, Ace & Sons offers both foam and cellulose insulation for the home. They have been serving Michigan since 1981.
Modern Xterior Improvement: Modern Xterior Improvement offers Tripolymer injection foam and cellulose insulation. They are located in Livonia, just west of Detroit. They also offer roofing, siding, gutters and gutter guards.
USA Insulation: USA Insulation offers both blown-in insulation and injection and spray foam insulation for homes. They are located in Clarkston, just north of Detroit, and have insulated more than 50,000 homes since 1985.
Additional Insulation Contractors
Here is an additional list of insulation contractors in the Detroit-area that offer more types of home insulation, including fiberglass and blown-in cellulose insulation.
Arctic Insulation: Arctic Insulation is located in Plymouth and has been in business since 1999. Arctic offers cellulose insulation to homeowners.
Austin Insulation: Located in Macomb, Austin offers cellulose and fiberglass insulation, as well as spray foam insulation in the crawl space.
Polar Bear Insulation: Polar Bear has 15 years of experience and is located in Taylor. They offer fiberglass insulation to homeowners.
Sol-Con Insulation: Sol-Con is a family owned business, operating since 1977. They offer Nu-Wool cellulose insulation.
Now that you know the other companies that we'd trust to help you with your insulation needs, if you'd like to learn more about how RetroFoam of Michigan might be the best solution for you, just give us a call at 866-900-3626.