Does Spray Foam Need a Protective Shell When Sprayed on the Outside of a Shipping Container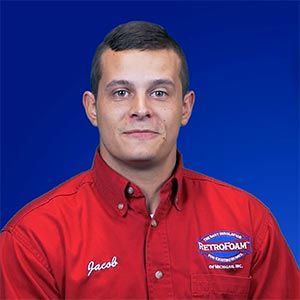 You don't want to lose any of the precious square footage in your shipping container home, so insulating the outside might be the best option.
If you're considering spray foam for the outside of your shipping container home, then you're probably also wondering if the foam would need a protective shell. As a customer concierge and project manager, I field a lot of questions from homeowners.
This specific question came to me from a homeowner who wanted to spray foam on the outside of their shipping container home so they wouldn't lose square footage inside. The main concern they had was if the foam had to be protected from the elements if it was outside.
This got me thinking not only about this question, but what would be the best way to insulate the shipping container from the outside with foam while protecting it.
Does Spray Foam Outside of Shipping Container Need a Shell?
The quick answer is yes.
Spray foam insulation should not be exposed to the sun.
By protecting the spray foam insulation with a protective shell like a UV rated paint, you will be protecting it from the sun's destructive rays. It's recommended to apply the coating the same day the foam is sprayed. That's because those UV rays can start to degrade the foam in just one day.
It's also important to note that this UV paint alone isn't enough to protect the foam from the other elements.
Next, it is recommended to add a polyurea coating for further sealing and water-resistance.
If the spray foam is going to be exposed, closed cell is the best option as it is known for its durability.
There is a way around this, but it requires some construction.
Protecting Spray Foam on the Outside of a Shipping Container Home
Another way to tackle protecting the spray foam on the outside of your shipping container home will require some building.
The other option is to frame out the exterior side of your shipping container home.
By framing the outside of the container, you will essentially be covering the foam insulation. But the framing should be done before the foam is sprayed.
The framing would first be completed on the outside exterior walls. Then the foam would be sprayed into those stud cavities that were created. Open cell could be used for this installation as you wouldn't need to worry about durability.
After that add sheathing over the cavities, house wrap over that, and some siding.
This method is preferred and adds extra protection to your spray foam insulation.
Creating an Air Seal in Your Shipping Container Home
You chose to use a shipping container as your new home because you want to reduce your carbon footprint.
Spray foam insulation can help you meet this goal. That's because foam insulation creates an air seal. Metal is a great conductor when it comes to temperature, so the air seal will help keep your home cool in the summer and warm in the winter.
This means you can reduce the amount of energy you use in your home to maintain a constant temperature.
Foam insulation has a lot of benefits and if you'd like to learn more about how it can work in your home, check out the Learning Center on our website. You can also check out the YouTube show Foam University by RetroFoam to learn about all things home insulation.
Related Articles
How to Insulate a Shipping Container
Tiny House Insulation Options: What is the Best Insulation for a Tiny House?
Spray Foam Essential in Transforming Amish Shed into Tiny Home
About Jacob Stacy
Jacob has been with the company for more than 4 years and has worked as an estimator, installer, and in the office. This experience lends itself to his current position as a customer support concierge when answering customers questions. With 10 years of building and manual labor experience, Jacob has the unique ability to answer questions in detail when scheduling appointments. He also has the capabilities to jump onto a truck and help with installation at a moments notice when needed. In his free time, Jacob enjoys spending time with his twin boys and teaching them about the world around them.