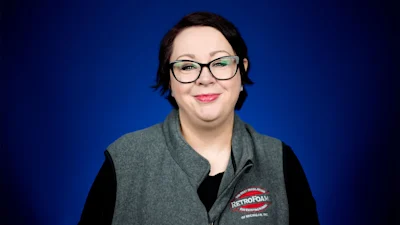 The right insulation in your tiny house can make the structure more comfortable, but also as energy efficient and eco-friendly as the rest of your life.
You have a lot of options when it comes to choosing the best insulation for your tiny home. Your choices include denim, foam board, fiberglass, and spray foam. Each has its own set of pros and cons, so it really comes down to what your needs are.
RetroFoam of Michigan has insulated thousands of homes across Michigan's lower peninsula, and some of those are tiny homes. We understand the want a homeowner has to reduce their carbon footprint, so we're here to help.
In our continued efforts to educate homeowners, we have compiled a list of the most common tiny house insulation options. We will take a look at each insulation material, as well as their pros and cons.
Tiny House Insulation Options
So many options for one tiny house, but below we will talk about these more common options and what they have to offer.
Denim Tiny House Insulation
Blue jeans are more than a fashion choice as denim is also an insulation option.
Denim insulation is actually recycled from textile fibers that are formed into batts. The material is also a green option, as it doesn't contain any chemical irritants, according to Tumbleweed Tiny House Company.
Pros:
Uses a renewable energy source in production.
Non-toxic.
Well suited as a DIY project.
Cons:
Twice the weight of fiberglass batts.
Hard to cut if it doesn't fit perfectly in the cavity.
Takes a long time to dry out if it gets wet.
Foam Board Tiny House Insulation
Foam board insulation is a rigid panel that is made up of either polystyrene, polyisocyanurate, or polyurethane.
The boards come in a variety of thicknesses, lengths, and facings which makes it easy to properly fit for your tiny house insulation project.
Pros:
Expanded polystyrene board is the only foam board that doesn't use HCFCs in its production.
Rigid foam board insulation is made to be water resistant.
Foam board insulation can be installed as a DIY project in open cavities, so before you put the drywall up.
Cons:
The joints between the boards must be taped or caulked to prevent airflow.
Polyisocyanurate foam boards can decrease in insulating abilities over time.
The foam boards must be custom cut to fit the cavity where they are installed.
Fiberglass Tiny House Insulation
Fiberglass insulation consists of extremely fine glass fibers and can be found in blankets or batts for tiny home insulation.
Fiberglass as an insulator can slow the spread of air movement.
Pros:
Can be done as a DIY project.
Can be inexpensive compared to the other materials.
Suited for standard stud and joist placement that is free from obstructions.
Cons:
Still allows for air movement, which can lead to uncomfortable rooms and high energy bills.
Can trap allergens and dust.
If it gets wet, it loses insulating capabilities and will lead to mold growth.
Spray Foam Tiny House Insulation
Closed cell spray foam is a spray-applied plastic that creates continuous insulation, as well as an air seal.
Closed cell is a great fit for tiny homes because it has a very low expansion rate.
Pros:
Creates an air seal.
Is energy efficient as it will keep your heating and cooling appliances from running constantly.
Doesn't retain water.
Doesn't serve as a catalyst if there is a fire.
Cons:
Is more expensive when compared to other insulation options.
Some spray foam brands have an odor following installation that could last hours or in some cases days.
Not recommended as a DIY project.
Best Insulation for a Tiny House
When choosing the best insulation for your tiny house there is more to consider than just the material alone.
The first thing to consider is whether your material options will meet code in your city, county, or state. Building insulation code is different place to place, so make sure you know what will and will not pass before you get started and make sure you are on the same page as your building code inspector.
Your budget, expectations, and needs also play a huge role. It is important to weigh these factors before you make a final decision. You have decided on the tiny house life, so you should pick tiny house insulation that meets your needs and ideas.
About Amanda Ringler
Amanda previously has worked as a breaking news and crime reporter, TV news producer, and editor in Flint and Detroit. Throughout her career as a journalist, she has won several awards from The Society of Professional Journalists - Detroit Chapter and the Michigan Press Association. As part of the RetroFoam of Michigan family, Amanda uses her experience as a journalist to write content that will help educate homeowners on the benefits of foam insulation. When Amanda isn't writing, she's spending time with her husband and rescued huskies. She also loves knitting, making art, cooking, and hosting dinner and a movie night for friends and family.